Abstract
Objectives
This study presents a surface modification method to treat the zirconia implant abutment materials using a helium cold atmospheric plasma (CAP) jet in order to evaluate its efficacy on oral bacteria adhesion and growth.
Materials and methods
Yttrium-Stabilized Zirconia disks were subjected to helium CAP treatment; after the treatment, zirconia surface was evaluated using scanning electron microscopy, a contact angle measuring device, X-ray photoelectron spectroscopy for surface characteristics. The response of Streptococcus mutans and Porphyromonas gingivalis on treated surface was evaluated by a scanning electron microscopy, MTT assay, and LIVE/DEAD staining. The biofilm formation was analyzed using a crystal violet assay.
Results
After the helium CAP jet treatment, the zirconia surface chemistry has been changed while the surface topography remains unchanged, the bacterial growth was inhibited, and the biofilm forming decreased. As the treatment time increases, the zirconia abutment showed a better bacterial inhibition efficacy.
Conclusions
The helium CAP jet surface modification approach can eliminate bacterial growth on zirconia surface with surface chemistry change, while surface topography remained.
Clinical relevance
Soft tissue seal around dental implant abutment plays a crucial role in maintaining long-term success. However, it is weaker than periodontal barriers and vulnerable to bacterial invasion. CAP has a potential prospect for improving soft tissue seal around the zirconia abutment, therefore providing better esthetics and most of all, prevent peri-implant lesions from happening.
This is a preview of subscription content, log in to check access.
Access options
Buy single article
Instant unlimited access to the full article PDF.
US$ 39.95
Price includes VAT for USA
Subscribe to journal
Immediate online access to all issues from 2019. Subscription will auto renew annually.
US$ 99
This is the net price. Taxes to be calculated in checkout.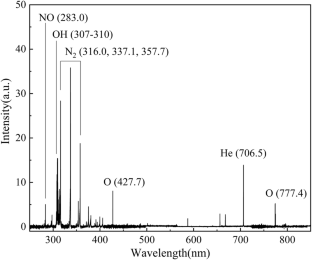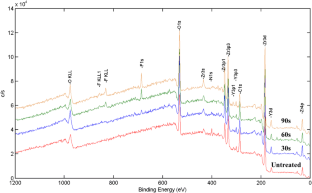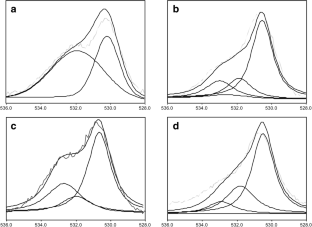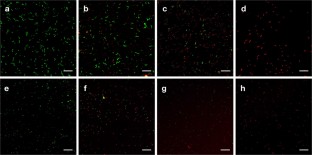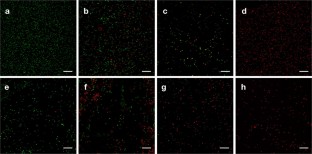 Acknowledgments
The authors also thank Dr. Ming-Yue Liu and Dr. Zhen Yang for their support in bacterial culture and bacterial inhibition assays and Dr. Xiao-Ming Zhu for her support in CAP jet analysis. We also thank Dr. Hong Xie for language and grammar review.
Funding information
The work was supported by the National Natural Science Foundation of China (No. 81801013 and No. 81701003).
Ethics declarations
Conflict of interest
The authors declare that they have no conflict of interest.
Ethical approval
This article does not contain any studies with human participants or animals performed by any of the authors.
Informed consent
For this type of study, formal consent is not required.
Additional information
Publisher's note
Springer Nature remains neutral with regard to jurisdictional claims in published maps and institutional affiliations.
About this article
Cite this article
Yang, Y., Zheng, M., Yang, Y. et al. Inhibition of bacterial growth on zirconia abutment with a helium cold atmospheric plasma jet treatment. Clin Oral Invest (2020) doi:10.1007/s00784-019-03179-2
Received:

Accepted:

Published:
Keywords
Zirconia

Surface modification

Cold atmospheric plasma

Bacterial inhibition

Implant interface