Abstract
Arteriovenous malformations (AVM) are extremely challenging lesions that have, until recently, been very difficult to treat and almost impossible to cure. This article describes a case of a Yakes type IIIB AVM of the forearm in a patient who had been seen years earlier and was felt to be untreatable because of the risks of tissue necrosis. In the intervening years, the Yakes classification of AVMs, which marries classification to specific treatments, was devised and published. The new insights afforded by this classification scheme permitted safe and relatively straightforward ethanol embolization of the venous side of the lesion with rapid healing of the large forearm ulceration. This case illustrates one of the central insights which Yakes has made: the fact that many AVMs can be attacked and treated on the venous side with much lower complication rates and high rates of permanent obliteration and cure. The Yakes classification is a major advance in the management of AVMs
Zusammenfassung
Arteriovenöse Malformationen (AVM) stellen eine extreme Herausforderung dar. Bis vor Kurzem war die Behandlung sehr schwierig und die Heilung beinahe unmöglich. In diesem Beitrag soll der Fall einer AVM vom Yakes-Typ IIIB am Unterarm vorgestellt werden. Der Patient war bereits vor einigen Jahren bei mir vorstellig und wurde aufgrund der Risiken einer Gewebsnekrose als nicht behandelbar eingestuft. In der Zwischenzeit wurde die Yakes-Klassifikation für AVM entwickelt und publiziert. Sie verbindet die Einteilung der Malformationen mit spezifischen Therapien. Die mit diesem Klassifikationsschema gewonnenen neuen Einsichten erlaubten eine sichere und relativ einfache Ethanolembolisation des venösen Teils der Läsion, einhergehend mit einer schnellen Heilung des großen Unterarmulkus. Dieser Fall veranschaulicht eine der zentralen Erkenntnisse von Yakes: Viele AVM können auf der venösen Seite angegangen und therapiert werden, verbunden mit geringeren Komplikationsraten und einer häufig dauerhaften Obliteration und Heilung. Die Yakes-Klassifikation ist ein bedeutender Fortschritt in der Behandlung von AVM.
This is a preview of subscription content, log in to check access.
Access options
Buy single article
Instant unlimited access to the full article PDF.
US$ 39.95
Price includes VAT for USA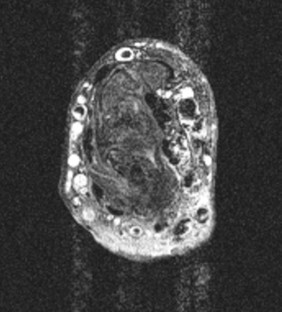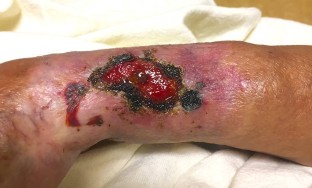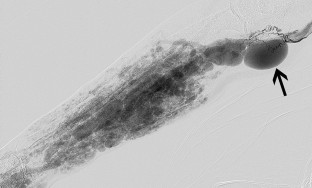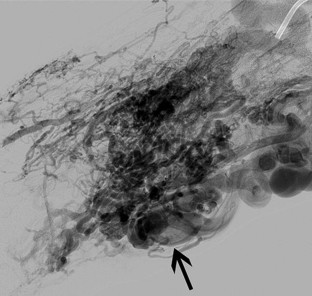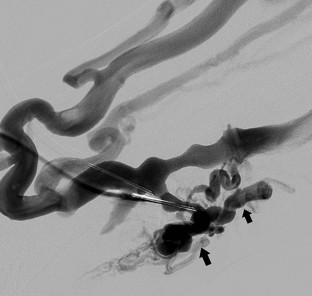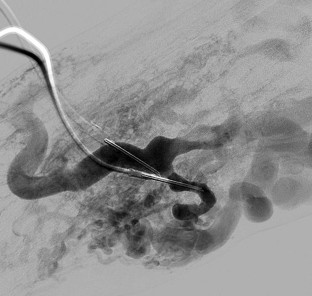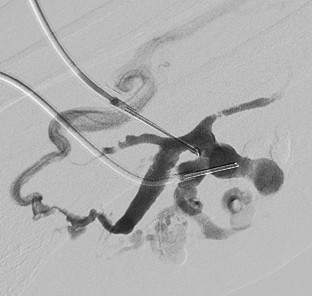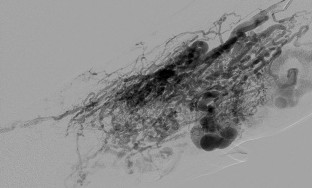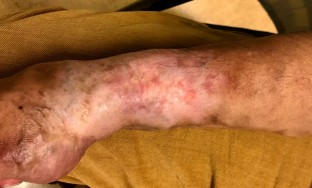 References
1.

Szilagyi DE, Smith RF, Elliott JP, Hageman JH (1976) Congenital arteriovenous anomalies of the limbs. Arch Surg 111:423–429

2.

Yakes WF, Pevsner P, Reed M, Donohue HJ, Ghaed N (1986) Serial embolizations of an extremity arteriovenous malformation with alcohol via direct percutaneous puncture. Ajr Am J Roentgenol 146:1038–1040

3.

Yakes WF, Haas DK, Parker SH et al (1989) Symptomatic vascular malformations: ethanol embolotherapy. Radiology 170:1059–1066

4.

Shin BS, Do YS, Cho HS et al (2010) Cardiovascular effects and predictability of cardiovascular collapse after repeated intravenous bolus injections of absolute ethanol in anesthetized pigs. J Vasc Interv Radiol 21:1867–1872

5.

Yakes WF, Yakes AM (2015) The Yakes AVM classification system: therapeutic implications. In: Mattassi R, Loose DA, Vaghi M (eds) Atlas of hemagiomas and vascular malformations, 2nd edn. Springer Italia, Milan, pp 263–276

6.

Cho SK, Do YS, Kim DI et al (2008) Peripheral arteriovenous malformations with a dominant outflow vein: results of ethanol embolization. Korean J Radiol 9:258–267

7.

Park KB, Do YS, Kim DI et al (2012) Predictive factors for response of peripheral arteriovenous malformations to embolization therapy: analysis of clinical data and imaging findings. J Vasc Interv Radiol 23:1478–1486

8.

Vogelzang RL, Atassi R, Vouche M, Resnick S, Salem R (2014) Ethanol embolotherapy of vascular malformations: clinical outcomes at a single center. J Vasc Interv Radiol 25:206–213
Ethics declarations
Conflict of interest
R.L. Vogelzang declares that there are no competing interests.
This article does not contain any studies with human participants or animals performed by any of the authors. Informed consent was obtained from the subject who could possibly be identified from images or information supplied in this article.
Caption Electronic Supplementary Material
Video 1 Video of Fig. 4 showing rapid AV shunting throughout forearm and brachial artery aneurysm
Video 2 Video of Fig. 5 Superselective intraosseous angiogram. Note shunting into multiple outflow veins which are the target for direct puncture in this Yakes IIIB lesion
Video 3 Video of Fig. 6 showing direct puncture venography of outflow veins just past the nidus with reflux filling of nidus. Ideal position for ethanol injection
Video 4 Video of Fig. 7 with sequential arterial injection and later direct puncture venous injection confirming best position for embolization
Video 5 Video of Fig. 8. Post-15ml (3 × 5ml) injection with virtual occlusion of venous outflow and sluggish flow
Video 6 Video of Fig. 9. Treated area no longer fills on follow-up angiogram
About this article
Cite this article
Vogelzang, R.L. My most challenging case. Gefässchirurgie 23, 492–495 (2018) doi:10.1007/s00772-018-0457-x
Keywords
Classification

Arteriovenous malformations

Embolization

Ethanol

Vascular malformations
Schlüsselwörter
Klassifikation

Arteriovenöse Malformationen

Embolisation

Ethanol

Gefäßfehlbildungen