Eurachem workshop on quality in analytical measurements: from specification to decision
In the spring of 2014, Eurachem organised a sequence of events in Lisbon to celebrate the 25th anniversary of Eurachem (Fig.
1
). It started with a workshop (19–21 May), had its high point in the anniversary dinner (21 May) and closed with the 30th General Assembly of Eurachem (22–23 May).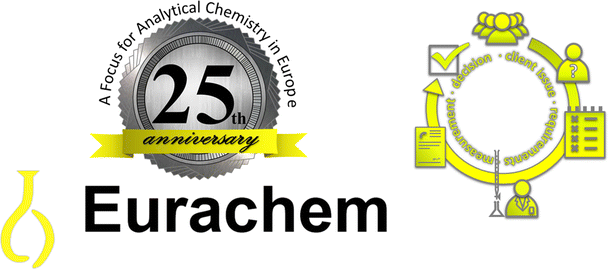 Keywords
Measurement Uncertainty 
Proficiency Test 
Measurement Cycle 
Oral Communication 
Accreditation Body 
These keywords were added by machine and not by the authors. This process is experimental and the keywords may be updated as the learning algorithm improves.
Copyright information
© Springer-Verlag Berlin Heidelberg 2015