Abstract
Radiation defects in quartz are widely used in trapped charge chronometry. Analytical function which simulates dose–response curve is a very important for the correct measurement of equivalent dose. Ge- and Ti-related centers in quartz which may be used in electron paramagnetic resonance (EPR) dating have non-monotonic dose–response curves. In addition to accumulation, very significant parameter of radiation centers is their thermal stability. Obtained in this work results show that increase of concentration of paramagnetic Ge- and Ti-centers in quartz at the beginning of annealing may be explained by the existence of electron centers with two captured electrons which are not detected with used EPR spectrometer. Proposed model of formation and recombination processes satisfactorily simulates the experimental data—the dose dependencies and isothermal annealing data. It also explains why first- or second-order kinetics used in previous investigations cannot simulate annealing dependences correctly.
This is a preview of subscription content, log in to check access.
Access options
Buy single article
Instant unlimited access to the full article PDF.
US$ 39.95
Price includes VAT for USA
Subscribe to journal
Immediate online access to all issues from 2019. Subscription will auto renew annually.
US$ 199
This is the net price. Taxes to be calculated in checkout.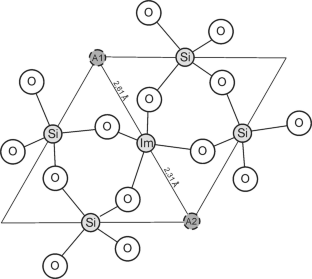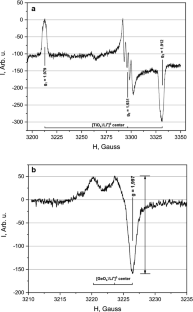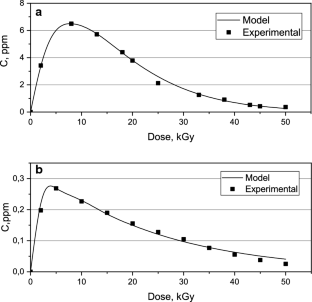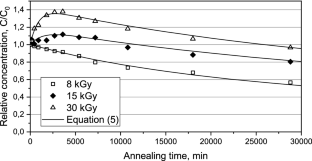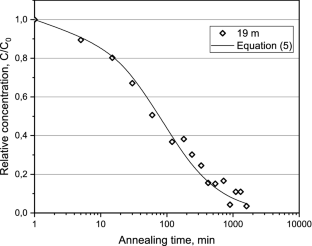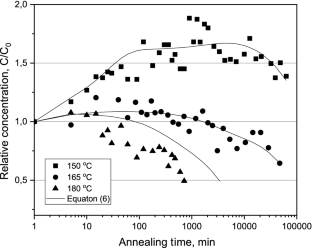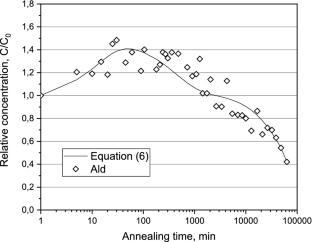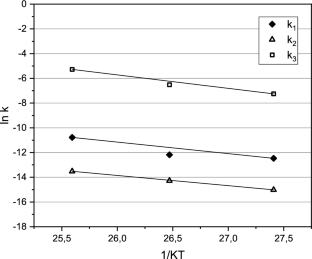 References
1.

R. Grun, A. Tani, A. Gurbanov, D. Koshchug, I. Williams, J. Braun, J. Geophys. Res. 104, 17531–17549 (1999)

2.

S. Toyoda, M. Ikeya, Geochem. J. 25, 437–445 (1991)

3.

H. Tissoux, C. Falgue`res, P. Voinchet, S. Toyoda, J. J. Bahain, J. Despriee, Quat. Geochronol. 2, 367–372 (2007).

4.

J.A. Weil, Phys. Chem. Miner. 10, 149–165 (1984)

5.

P. Bailey, T. Pawlik, H. Sothe, J.-M. Spaeth, J.A. Weil, J. Phys. Condens. Matter 4, 4063–4073 (1992)

6.

D.G. Koshchug, Yu.P. Solovyov, Phys. Chem. Miner. 25, 243–248 (1998)

7.

M. Duval, Ancient TL 30(2), 1–9 (2012)

8.

C. Woda, G.A. Wagner, Radiat. Meas. 42, 1441–1452 (2007)

9.

M. Duval, V. Guilarte, Radiat. Meas. 78, 28–41 (2015)

10.

F.K. Euler, A. Kahan, Phys. Rev. B 35(9), 4351–4359 (1987)

11.

J.L. Lawless, R. Chen, D. Lo, V. Pagonis, J. Phys. Condens. Matter 17, 737–753 (2005)

12.

D.G. Koshchug, A.G. Gurbanov, R.V. Shabalin, Dokl. Akad. Nauk SSSR 393(9), 1298–1301 (2003)

13.

T. Fukuchi, J. Geol. Soc. Lond. 149, 265–272 (1992)

14.

K. Beerten, A. Stesmans, Appl. Radiat. Isot. 64, 594–602 (2006)

15.

S. Toyoda, M. Ikeya, Quat. Geochronol. Quat. Sci. Rev. 13, 625–628 (1994)

16.

W.J. Rink, Radiat. Meas. 27(5–6), 975–1025 (1997)

17.

K. Shimokawa, N. Imai, Geochim. Cosmochim. Acta 51, 115–119 (1987)

18.

K. Shimokawa, N. Imai, M. Hirota, Isot. Geosci. 2, 365–373 (1984)

19.

M. Ikeya, in New Applications of Electron Spin Resonance: Dating, Dosimetry and Microscopy (World Scientific: Singapore, New Jersey, London, Hong Kong, Bangalore, 1993), p. 500

20.

B. M. Moiseev, Natural Radiation Processes in Minerals (Nedra, Moscow, 1985) (in Russian) 174 p.

21.

A.B. Kotov, E.B. Salnikova, A.M. Larin, V.P. Kovach, V.M. Savatenkov, S.Z. Yakovleva, N.G. Berezhnaya, Yu.V. Plotkina, Petrology 12(1), 37–55 (2004)

22.

M.S. Myshenkova, N.V. Koronovskii, Mosc. Univ. Geol. Bull. 71(1), 32–40 (2016)

23.

D. Koshchug, S. Vyatkin, S. Makhotin, in Proceedings of the 33-rd International Geological Congress (Oslo, Norway, 6–14 August 2008), p. 192

24.

H. Tissoux, S. Toyoda, C. Falgueres, P. Voinchet, M. Takada, J.-J. Bahain, J. Despriee, Geochronometria 30, 23–31 (2008)
Additional information
Publisher's Note
Springer Nature remains neutral with regard to jurisdictional claims in published maps and institutional affiliations.
About this article
Cite this article
Vyatkin, S.V., Koshchug, D.G. Annealing Kinetics of Ti- and Ge-Related Centers in Quartz. Appl Magn Reson (2020). https://doi.org/10.1007/s00723-020-01188-z
Received:

Revised:

Published: