Abstract
A new, practical, and convenient approach has been established for the expeditious synthesis of bioactive 2-aroyl-3,5-diarylfurans in excellent yields using a iodine-impregnated Teflon by a microwave-promoted process. The products are isolated without tedious aqueous work-up in high purity. The microwave accelerated the reaction and renders the whole synthesis into a truly eco-friendly protocol.
Graphical abstract

.
This is a preview of subscription content, log in to check access.
Access options
Buy single article
Instant unlimited access to the full article PDF.
US$ 39.95
Price includes VAT for USA
Subscribe to journal
Immediate online access to all issues from 2019. Subscription will auto renew annually.
US$ 199
This is the net price. Taxes to be calculated in checkout.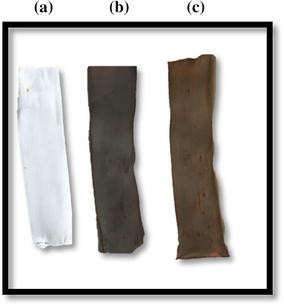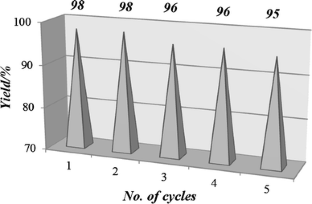 References
1.

Barancelli DA, Mantovani AC, Jesse C, Nogueira CW, Zeni G (2009) J Nat Prod 72:857

2.

Kirsch SF (2006) Org Biomol Chem 4:2076

3.

Chen K-W, Syu S, Jang Y-J, Lin W (2011) Org Biomol Chem 9:2098

4.

Reichstein A, Vortherms S, Bannwitz S, Tentrop J, Prinz H, Müller K (2012) J Med Chem 55:7273

5.

Hou XL, Cheung HY, Hon TY, Kwan PL, Lo TH, Tong SY, Wong HNC (1998) Tetrahedron 54:1955

6.

Rodríguez A, Moran WJ (2011) Tetrahedron Lett 52:2605

7.

Lutz RE, Reveley WG (1941) J Am Chem Soc 63:3178

8.

Bello AM, Kotra LP (2003) Tetrahedron Lett 44:9271

9.

Mortensen DS, Rodriguez AL, Sun J, Katzenellenbogen BS, Katzenellenbogen JA (2001) Bioorg Med Chem Lett 11:2521

10.

Jiang S, Tala SR, Lu H, Abo-Dya NE, Avan I, Gyanda K, Lu L, Katritzky AR, Debnath AK (2011) J Med Chem 54:572

11.

Taniguchi T, Nakamura K, Ogasawara K (1997) Synthesis:509

12.

Kinzer GW, Fentiman AI Jr, Page TF, Faltz RL, Vite JP, Pitman GB (1969) Nature 221:477

13.

Silverstein RM (1981) Science 213:1326

14.

Oehlschlager AC, Johnston BD (1987) J Org Chem 52:940

15.

Singh S, Guiry PJ (2009) J Org Chem 74:5758

16.

Pedersen CL (1975) Acta Chem Scand Ser B 29:791

17.

Li Y, Li Z, Li F, Wang Q, Tao F (2005) Tetrahedron Lett 46:6159

18.

Chai LT, Li YZ, Wang WW, Wang QR, Tao FG (2007) Chin Chem Lett 18:1460

19.

Phung T, Zhang Y, Dunlop J, Dalziel J (2011) Biosens Bioelectron 26:3127

20.

Mouradzadegun A, Dianat S (2009) J Heterocycl Chem 46:778

21.

Kiasat AR, Mouradzadegun A, Elahi S, Fallah-Mehrjardi M (2010) Chin Chem Lett 21:146

22.

Mouradzadegun A, Kiasat AR, Kazemian Fard P (2012) Catal Commun 29:1

23.

Mouradzadegun A, Abadast F (2014) Chem Commun 50:19583

24.

Mouradzadegun A, Abadast F (2013) Tetrahedron Lett 54:2641

25.

Mouradzadegun A, Abadast F (2013) Monatsh Chem 144:375

26.

Mouradzadegun A, Abadast F (2014) Synlett 25:448

27.

Mouradzadegun A, Abadast F (2014) Synth Commun 44:640

28.

Balaban AT, Dinculescu A, Dorofeenko GN, Fischer GW, Koblik AV, Mezheritskii VV, Schroth W (1982) In: Katritzky AR (ed) Advances in heterocyclic chemistry, vol 2, suppl 1. Academic Press, New York

29.

Balaban AT, Schroth W, Fischer GW (1969) Pyrylium Salts. In: Katritzky AR (ed) Advances in heterocyclic chemistry, vol 10. Academic Press, New York, p 241
Acknowledgements
This work was supported by the Research Council at the University of Shahid Chamran.
Electronic supplementary material
Below is the link to the electronic supplementary material.
Supplementary material 2 (MPG 1052 kb)
About this article
Cite this article
Mouradzadegun, A., Ganjali, M.R., Abadast, F. et al. An eco-benign and high speed protocol for the synthesis of 2-aroyl-3,5-diarylfuran derivatives using Teflon-supported iodine. Monatsh Chem 149, 27–32 (2018) doi:10.1007/s00706-017-2061-2
Received:

Accepted:

Published:

Issue Date:
Keywords
2-Aroyl-3,5-diarylfurans

Heterocycles

Iodine-impregnated Teflon

Green chemistry

Microwave-assisted synthesis