Abstract
Background
Adult idiopathic membranous obstruction of the foramen of Monro is an extremely rare condition that can be effectively treated with endoscopic foraminoplasty. A unilateral or bilateral foraminoplasty is performed if one or both of the foramina of Monro are obstructed, respectively. Endoscopic septum pellucidotomy is usually used in combination with the foraminoplasty.
Methods
The operative chart and video of one of our patients undergoing endoscopic treatment for adult idiopathic membranous obstruction of the foramen of Monro were retrieved from our database and reviewed. A description of the surgical technique was then formulated.
Conclusions
The surgical technique of endoscopic foraminoplasty plus septum pellucidotomy for adult idiopathic membranous obstruction of the foramen of Monro is described.
This is a preview of subscription content, log in to check access.
Access options
Buy single article
Instant unlimited access to the full article PDF.
US$ 39.95
Price includes VAT for USA
Subscribe to journal
Immediate online access to all issues from 2019. Subscription will auto renew annually.
US$ 199
This is the net price. Taxes to be calculated in checkout.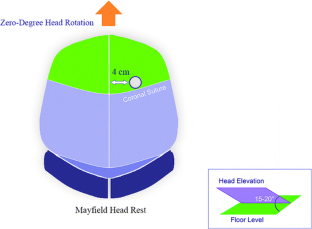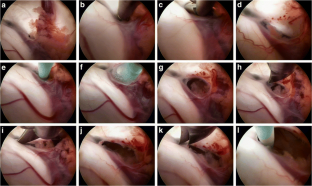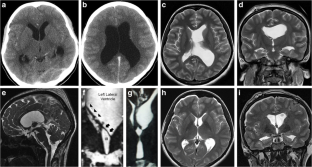 Abbreviations
CISS:

Construction interference in steady state

CSF:

Cerebrospinal fluid

CT:

Computed tomography

EVD:

External ventricular drainage

FIESTA:

Fast imaging employing steady-state acquisition

MRI:

Magnetic resonance imaging
References
1.

Yamamoto I, Rhoton A, Peace D (1981) Microsurgery of the third ventricle: part 1-microsurgical anatomy. Neurosurgery 8:334–356

2.

Segal S (1998) Endoscopic anatomy of the ventricular system. In: King W, Frazee J, De Salles A (eds) Endoscopy of the central and peripheral nervous system. Thieme, New York, pp 38–58

3.

Rhoton AL (2002) The lateral and third ventricle. Neurosurgery 51:S207–S271

4.

De Bonis P, Anile C, Tamburrini G, Tartaglione T, Mangiola A (2008) Adult idiopathic occlusion of the foramina of Monro: diagnostic tools and therapy. J Neuroimaging 18:101–104

5.

Mizrahi CJ, Cohen JE, Gomori JM, Shoshan Y, Spektor S, Moscovici S (2016) Idiopathic bilateral occlusion of the foramen of Monro: an unusual entity with varied clinical presentations. J Clin Neurosci 34:140–144

6.

Tubbs RS, Oakes P, Maran IS, Salib C, Loukas M (2014) The foramen of Monro: a review of its anatomy, history, pathology, and surgery. Childs Nerv Syst 30:1645–1649

7.

Prontera A, Feletti A, Chahine R, Pavesi G (2015) Adult idiopathic occlusion of Monro foramina: intraoperative endoscopic reinterpretation of radiological data and review of the literature. Br J Neurosurg 29:609–610
Ethics declarations
Patient consent
The patient has consented to submission of this "How I do it" to the journal.
Additional information
Key points
1. Endoscopic foraminoplasty with or without septum pellucidotomy is a minimally invasive technique.
2. The procedure is indicated in cases with membranous obstruction of the foramen of Monro.
3. In cases with idiopathic obstruction of the foramen of Monro, preoperative MR imaging studies may fail to reveal obstructing membranes found during endoscopy.
4. The procedure should replace shunting and microsurgical foraminoplasty as an initial treatment modality.
5. The morbidity of the procedure is less than that of shunting and microsurgical excision.
6. The procedure is performed through one or two burr holes based on whether one or two foramina of Monro are obstructed.
7. The technique of endoscopic foraminoplasty varies according to the pathoanatomy of the foraminal obstruction and septal deviation.
8. Although bilateral foraminoplasty is the ideal strategy when both foramina are obstructed, a unilateral foraminoplasty plus a septum pellucidotomy may be sufficient as a CSF diversion diversion.
9. The procedure requires a high level of experience in intraventricular neuroendoscopy.
10. Shunting should be resorted to in cases of failed endoscopic foraminoplasty.
Electronic supplementary material
Surgical technique of endoscopic foraminoplasty and septum pellucidotomy (WMV 116568 kb)
Surgical technique of endoscopic foraminoplasty and septum pellucidotomy (WMV 116568 kb)
About this article
Cite this article
Azab, W.A., Alsheikh, T.M., Elmansoury, T.M. et al. Endoscopic treatment of adult idiopathic obstruction of the foramen of Monro. Acta Neurochir 159, 1439–1443 (2017) doi:10.1007/s00701-017-3246-5
Received:

Accepted:

Published:

Issue Date:
Keywords
Adult

Endoscopic

Foramen of Monro

Foraminoplasty

Idiopathic

Membranous