Abstract
Background
Hippocampal sclerosis is the most common cause of drug-resistant epilepsy amenable for surgical treatment and seizure control. The rationale of the selective amygdalohippocampectomy is to spare cerebral tissue not included in the seizure generator.
Method
Describe the selective amygdalohippocampectomy through the trans-superior temporal gyrus keyhole approach.
Conclusion
Selective amygdalohippocampectomy for temporal lobe epilepsy is performed when the data (semiology, neuroimaging, electroencephalography) point to the mesial temporal structures. The trans-superior temporal gyrus keyhole approach is a minimally invasive and safe technique that allows disconnection of the temporal stem and resection of temporomesial structures.
This is a preview of subscription content, log in to check access.
Access options
Buy single article
Instant unlimited access to the full article PDF.
US$ 39.95
Price includes VAT for USA
Subscribe to journal
Immediate online access to all issues from 2019. Subscription will auto renew annually.
US$ 199
This is the net price. Taxes to be calculated in checkout.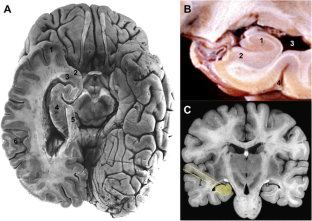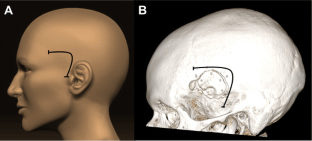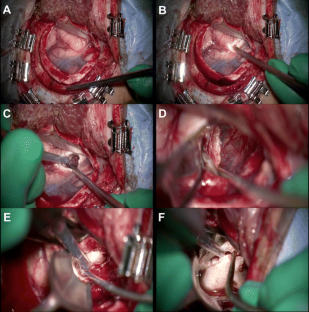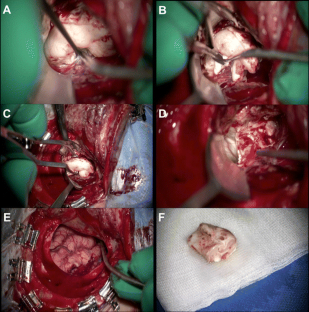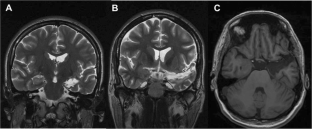 References
1.

Blumcke I, Cross JH, Spreafico R (2013) The international consensus classification for Hippocampal sclerosis: an important step towards accurate prognosis. Lancet Neurol 12:844–846

2.

Destrieux C, Bourry D, Velut S (2013) Surgical anatomy of the hippocampus. Neurochirurgie 59:149–158

3.

Dupont S, Tanguy ML, Clemenceau S, Adam C, Hazemann P, Baulac M (2006) Long-term prognosis and psychosocial outcomes after surgery for MTLE. Epilepsia 47:2115–2124

4.

Mathon B, Bedos Ulvin L, Adam C, Baulac M, Dupont S, Navarro V, Cornu P, Clemenceau S (2015) Surgical treatment for mesial temporal lobe epilepsy associated with Hippocampal sclerosis. Rev Neurol (Paris) 171:315–325

5.

Mathon B, Bedos-Ulvin L, Baulac M, Dupont S, Navarro V, Carpentier A, Cornu P, Clemenceau S (2015) Evolution of ideas and techniques, and future prospects in epilepsy surgery. Rev Neurol (Paris) 171:141–156

6.

Sajko T, Skoro I, Rotim K (2013) How I do it - selective amygdalohippocampectomy via subtemporal approach. Acta Neurochir (Wien) 155:2381–2387

7.

Tanriverdi T, Ajlan A, Poulin N, Olivier A (2009) Morbidity in epilepsy surgery: an experience based on 2449 epilepsy surgery procedures from a single institution. J Neurosurg 110:1111–1123

8.

Wen HT, Rhoton AL Jr, de Oliveira E, Cardoso AC, Tedeschi H, Baccanelli M, Marino R Jr (1999) Microsurgical anatomy of the temporal lobe: part 1: mesial temporal lobe anatomy and its vascular relationships as applied to amygdalohippocampectomy. Neurosurgery 45:549–591, discussion 591–542

9.

Wiebe S, Blume WT, Girvin JP, Eliasziw M, Effectiveness, Efficiency of Surgery for Temporal Lobe Epilepsy Study G (2001) A randomized, controlled trial of surgery for temporal-lobe epilepsy. N Engl J Med 345:311–318

10.

Wieser HG, Yasargil MG (1982) Selective amygdalohippocampectomy as a surgical treatment of mesiobasal limbic epilepsy. Surg Neurol 17:445–457
Acknowledgments
The authors thank Dr. Dominique Hasboun and Dr. Anne Bertrand (Department of Neuroradiology, La Pitié-Salpêtrière Hospital, Paris, France) for anatomical views and imaging.
Ethics declarations
Conflicts of interest
None.
Additional information
Key points
- Knowledge of mesial temporal lobe anatomy is fundamental.
- Place the retractor to secure an unobstructed view of the intraventricular mesial temporal lobe structures.
- Visualise the choroid plexus and the choroid fissure that are most important surgical landmarks.
- Subpial dissection technique is a key to all aspects of temporomesial epilepsy surgery.
- Be careful not to resect any tissue posterosuperior to the temporal horn to avoid damaging the fibres of Meyer's loop.
- Take care not to extend the amygdala resection too superiorly into the globus pallidus.
- Perform the posterior disconnection at the level of the midbrain tectum.
- The hippocampal vessels typically can be separated from the hippocampus without coagulation.
- Haemostasis of the resection cavity is accomplished with Surgicel® and cottonoid packing.
- In postoperative period, antiepileptic drugs must be resumed at full dose.
Electronic supplementary material
Below is the link to the electronic supplementary material.
The video shows the major steps of a left selective amygdalohippocampectomy via trans-superior temporal gyrus keyhole approach. In our institution, the actual length of the whole procedure is 75 min on average (MP4 50.7 mb)
The video shows the major steps of a left selective amygdalohippocampectomy via trans-superior temporal gyrus keyhole approach. In our institution, the actual length of the whole procedure is 75 min on average (MP4 50.7 mb)
About this article
Cite this article
Mathon, B., Clemenceau, S. Selective amygdalohippocampectomy via trans-superior temporal gyrus keyhole approach. Acta Neurochir 158, 785–789 (2016). https://doi.org/10.1007/s00701-016-2717-4
Received:

Accepted:

Published:

Issue Date:
Keywords
Epilepsy surgery

Hippocampal sclerosis

Selective amygdalohippocampectomy

Transcortical approach

Mesial temporal lobe epilepsy