Abstract
Background
Improvements in image guidance, endoscopy, and instruments, have significantly advanced "keyhole" neurosurgery. We describe the concept and technique of the supraorbital keyhole approach.
Methods
The supraorbital keyhole approach is performed through an eyebrow skin incision. Image guidance may be used to define the optimal surgical trajectory. A limited supraorbital craniotomy is fashioned. The frontal lobe is mobilized and the central skull base approached, without the need for brain retractors. Endoscopy is used to enhance visualization, and tube-shaft instruments to improve manipulation through the narrow surgical corridor.
Conclusions
The supraorbital keyhole approach provides a safe method to access selected skull base lesions.
This is a preview of subscription content, log in to check access.
Access options
Buy single article
Instant unlimited access to the full article PDF.
US$ 39.95
Price includes VAT for USA
Subscribe to journal
Immediate online access to all issues from 2019. Subscription will auto renew annually.
US$ 199
This is the net price. Taxes to be calculated in checkout.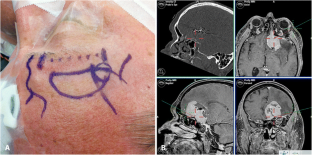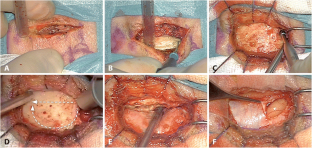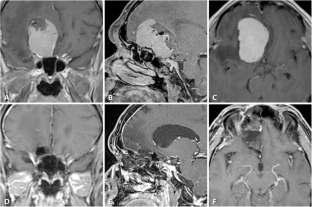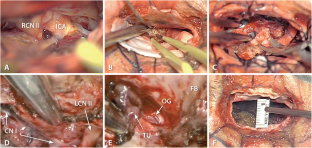 Abbreviations
CN I:

Olfactory nerve

CN II:

Optic nerve

CG:

Crista galli

ICA:

Internal carotid artery

iCT:

Intraoperative computed tomography

FB:

Frontal skull base

MRI:

Magnetic resonance imaging

OG:

Olfactory groove
References
1.

Berhouma M, Jacquesson T, Jouanneau E (2011) The fully endoscopic supraorbital trans-eyebrow keyhole approach to the anterior and middle skull base. Acta Neurochir 153:1949–1954

2.

Jane JA, Park TS, Pobereskin LH, Winn HR, Butler AB (1982) The supraorbital approach: technical note. Neurosurgery 11:537–542

3.

Menovsky T, Grotenhuis JA, de Vries J, Bartels RH (1999) Endoscope-assisted supraorbital craniotomy for lesions of the interpeduncular fossa. Neurosurgery 44:106–110, discussion 110–102

4.

Steiger HJ, Schmid-Elsaesser R, Stummer W, Uhl E (2001) Transorbital keyhole approach to anterior communicating artery aneurysms. Neurosurgery 48:347–351, discussion 351–342

5.

van Lindert E, Perneczky A, Fries G, Pierangeli E (1998) The supraorbital keyhole approach to supratentorial aneurysms: concept and technique. Surg Neurol 49:481–489, discussion 489–490

6.

Zador Z, Gnanalingham K (2013) Eyebrow craniotomy for anterior skull base lesions: how I do it. Acta Neurochir 155:99–106

7.

Reisch R, Marcus HJ, Hugelshofer M, Koechlin NO, Stadie A, Kockro RA (2014) Patients' cosmetic satisfaction, pain, and functional outcomes after supraorbital craniotomy through an eyebrow incision. J Neurosurg 121:730–734
Acknowledgments
We express our gratitude to Zsolt Kulcsár, Daniel Rüfenacht, Isabel Wanke, and Stefan Wetzel for neuroradiological and interventional support and excellent daily cooperation. Hans Rudolf Briner performed the pre- and postoperative olfaction tests, Dominik Zumsteg the intraoperative neuromonitoring, and Karen Wachter the pre- and postoperative neuropsychological evaluations in the presented illustrative case.
Conflicts of interest
None.
Electronic supplementary material
Below is the link to the electronic supplementary material.
About this article
Cite this article
Reisch, R., Marcus, H.J., Kockro, R.A. et al. The supraorbital keyhole approach: how I do it. Acta Neurochir 157, 979–983 (2015). https://doi.org/10.1007/s00701-015-2424-6
Received:

Accepted:

Published:

Issue Date:
Keywords
Minimally invasive neurosurgery

Neuroendoscopy

Skull base surgery

Supraorbital keyhole