Abstract
Background
Executive functions are complex cognitive control functions that include cognitive flexibility, inhibition (self-control, self-regulation), and working memory. Bilateral frontal lobe ischemia is associated with cognitive impairment, especially in the context of dysexecutive syndrome. This report describes two patients who underwent bilateral anterior cerebral artery (ACA) reconstruction by A3-A3 anastomosis in conjunction with superficial temporal artery (STA)-radial artery (RA) graft-A3 bypass to treat bilateral ACA steno-occlusive hemodynamic ischemia accompanying cognitive and executive dysfunction.
Method
A 74-year-old woman and a 73-year-old woman were admitted to our hospital for unilateral cerebral infarction in the frontal lobe. Magnetic resonance angiogram (MRA) demonstrated severe bilateral ACA steno-occlusive pathology in both patients. Considering the presence of impaired cognitive function with dysexecutive syndrome as well as hemodynamic compromise shown by single photon emission computed tomography (SPECT), we proceeded with A3-A3 anastomosis in conjunction with STA-RA-A3 bypass. Various neuropsychiatric tests were performed before and after the surgery.
Results
We confirmed good bypass patency without periprocedural complications. One patient recovered from apallic and bedridden status and regained ambulatory condition and ability to take in an oral diet. Another patient demonstrated improved scores in several cognitive tests with some persistent executive dysfunction.
Conclusions
Bilateral ACA revascularization was technically feasible in two patients. This bypass surgery could have some positive effects in some basic cognitive function, such as memory, attention, and concentration by bilateral ACA hemodynamic improvement, although executive function, which is specific to prefrontal function, might not be reversible.
This is a preview of subscription content, log in to check access.
Access options
Buy single article
Instant unlimited access to the full article PDF.
US$ 39.95
Price includes VAT for USA
Subscribe to journal
Immediate online access to all issues from 2019. Subscription will auto renew annually.
US$ 199
This is the net price. Taxes to be calculated in checkout.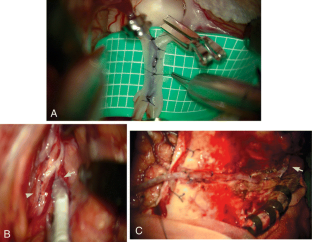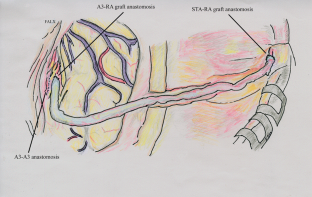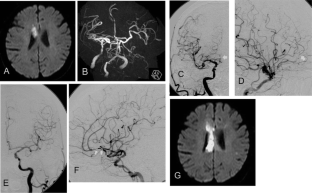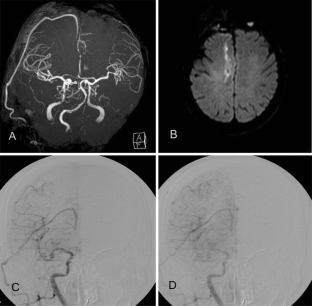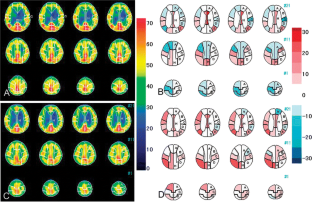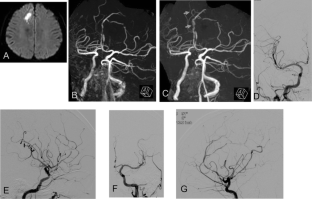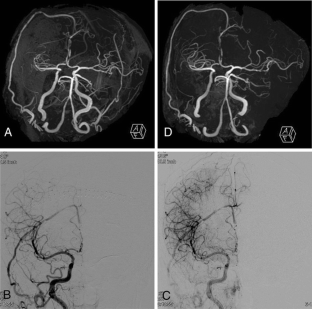 References
1.

Spetzler RF, Roski RA, Rhodes RS, Modic MT (1980) The "bonnet bypass". Case report. J Neurosurg 53:707–709

2.

Lawton MT, Spetzler RF (1996) Internal carotid artery sacrifice for radical resection of skull base tumors. Skull Base Surg 6:119–123

3.

Inoue T, Tsutsumi K, Ohno H, Shinozaki M (2005) Revascularization of the anterior cerebral artery with an A3-A3 anastomosis and a superficial temporal artery bypass using an A3-radial artery graft to trap a giant anterior communicating artery aneurysm: technical case report. Neurosurgery 57:E207, discussion E207

4.

Kim K, Mizunari T, Mizutani N, Kobayashi S, Takizawa K, Kamiyama H, Murai Y, Teramoto A (2006) Giant intracranial aneurysm of the anterior communicating artery treated by direct surgery using A3-A3 side-to-side anastomosis and A3-RA graft-STA anastomosis. Acta Neurochir 148:353–357, discussion 357

5.

Garrido E, Freed MH (1983) Fatal complication of the "bonnet bypass": case report. Neurosurgery 13:320–321

6.

Sanada Y, Kamiyama H, Iwaisako K, Yoshimine T, Kato A (2010) "Bonnet" bypass to proximal trunk of middle cerebral artery with a radial artery interposition graft: technical note. Minim Invasive Neurosurg 53:203–206

7.

Zumofen D, Khan N, Roth P, Samma A, Yonekawa Y (2008) Bonnet bypass in multiple cerebrovascular occlusive disease. Acta Neurochir Suppl 103:103–107

8.

Diamond A, Lee K (2011) Interventions shown to aid executive function development in children 4 to 12 years old. Science 333:959–964

9.

Fuster JM (1997) The prefrontal cortex : anatomy, physiology, and neuropsychology of the frontal lobe. Lippincott-Raven, Philadelphia

10.

Calviere L, Catalaa I, Marlats F, Viguier A, Bonneville F, Cognard C, Larrue V (2010) Correlation between cognitive impairment and cerebral hemodynamic disturbances on perfusion magnetic resonance imaging in European adults with moyamoya disease. Clinical article. J Neurosurg 113:753–759

11.

Karzmark P, Zeifert PD, Tan S, Dorfman LJ, Bell-Stephens TE, Steinberg GK (2008) Effect of moyamoya disease on neuropsychological functioning in adults. Neurosurgery 62:1048–1051, discussion 1051–1042

12.

Feinberg TE, Schindler RJ, Flanagan NG, Haber LD (1992) Two alien hand syndromes. Neurology 42:19–24

13.

Reynolds MR, Derdeyn CP, Grubb RL Jr, Powers WJ, Zipfel GJ (2014) Extracranial-intracranial bypass for ischemic cerebrovascular disease: what have we learned from the Carotid Occlusion Surgery Study? Neurosurg Focus 36:E9

14.

Yaşargil MG (1969) Microsurgery applied to neurosurgery. Georg Thieme Verlag. Academic, Stuttgart

15.

The EC/IC Bypass Study Group (1985) Failure of extracranial-intracranial arterial bypass to reduce the risk of ischemic stroke. Results of an international randomized trial. N Engl J Med 313:1191–1200

16.

Derdeyn CP, Videen TO, Simmons NR, Yundt KD, Fritsch SM, Grubb RL Jr, Powers WJ (1999) Count-based PET method for predicting ischemic stroke in patients with symptomatic carotid arterial occlusion. Radiology 212:499–506

17.

Ogasawara K, Ogawa A, Yoshimoto T (2002) Cerebrovascular reactivity to acetazolamide and outcome in patients with symptomatic internal carotid or middle cerebral artery occlusion: a xenon-133 single-photon emission computed tomography study. Stroke 33:1857–1862

18.

Yamauchi H, Fukuyama H, Nagahama Y, Nabatame H, Ueno M, Nishizawa S, Konishi J, Shio H (1999) Significance of increased oxygen extraction fraction in five-year prognosis of major cerebral arterial occlusive diseases. J Nucl Med 40:1992–1998

19.

Powers WJ, Clarke WR, Grubb RL Jr, Videen TO, Adams HP Jr, Derdeyn CP, COSS Investigators (2011) Extracranial-intracranial bypass surgery for stroke prevention in hemodynamic cerebral ischemia: the Carotid Occlusion Surgery Study randomized trial. JAMA 306:1983–1992

20.

Abla AA, Lawton MT (2014) Anterior cerebral artery bypass for complex aneurysms: an experience with intracranial-intracranial reconstruction and review of bypass options. J Neurosurg 120:1364–1377

21.

Shibuya-Tayoshi S, Sumitani S, Kikuchi K, Tanaka T, Tayoshi S, Ueno S, Ohmori T (2007) Activation of the prefrontal cortex during the Trail-Making Test detected with multichannel near-infrared spectroscopy. Psychiatry Clin Neurosci 61:616–621

22.

Chimowitz MI, Lynn MJ, Howlett-Smith H, Stern BJ, Hertzberg VS, Frankel MR, Levine SR, Chaturvedi S, Kasner SE, Benesch CG, Sila CA, Jovin TG, Romano JG, Warfarin-Aspirin Symptomatic Intracranial Disease Trial Investigators (2005) Comparison of warfarin and aspirin for symptomatic intracranial arterial stenosis. N Engl J Med 352:1305–1316

23.

Kasner SE, Chimowitz MI, Lynn MJ, Howlett-Smith H, Stern BJ, Hertzberg VS, Frankel MR, Levine SR, Chaturvedi S, Benesch CG, Sila CA, Jovin TG, Romano JG, Cloft HJ, Warfarin Aspirin Symptomatic Intracranial Disease Trial Investigators (2006) Predictors of ischemic stroke in the territory of a symptomatic intracranial arterial stenosis. Circulation 113:555–563

24.

Derdeyn CP, Chimowitz MI, Lynn MJ, Fiorella D, Turan TN, Janis LS, Montgomery J, Nizam A, Lane BF, Lutsep HL, Barnwell SL, Waters MF, Hoh BL, Hourihane JM, Levy EI, Alexandrov AV, Harrigan MR, Chiu D, Klucznik RP, Clark JM, McDougall CG, Johnson MD, Pride GL Jr, Lynch JR, Zaidat OO, Rumboldt Z, Cloft HJ, Aggressive Medical Stenting (2014) Management for Preventing Recurrent Stroke in Intracranial Stenosis Trial Investigators. Aggressive medical treatment with or without stenting in high-risk patients with intracranial artery stenosis (SAMMPRIS): the final results of a randomised trial. Lancet 383:333–341

25.

Gupta R, Al-Ali F, Thomas AJ, Horowitz MB, Barrow T, Vora NA, Uchino K, Hammer MD, Wechsler LR, Jovin TG (2006) Safety, feasibility, and short-term follow-up of drug-eluting stent placement in the intracranial and extracranial circulation. Stroke 37:2562–2566

26.

Jiang WJ, Yu W, Du B, Gao F, Cui LY (2011) Outcome of patients with >/=70 % symptomatic intracranial stenosis after Wingspan stenting. Stroke 42:1971–1975

27.

Gupta A, Chazen JL, Hartman M, Delgado D, Anumula N, Shao H, Mazumdar M, Segal AZ, Kamel H, Leifer D, Sanelli PC (2012) Cerebrovascular reserve and stroke risk in patients with carotid stenosis or occlusion: a systematic review and meta-analysis. Stroke 43:2884–2891

28.

Bird CM, Castelli F, Malik O, Frith U, Husain M (2004) The impact of extensive medial frontal lobe damage on 'Theory of Mind' and cognition. Brain 127:914–928

29.

Kobayashi S, Maki T, Kunimoto M (2011) Clinical symptoms of bilateral anterior cerebral artery territory infarction. J Clin Neurosci 18:218–222
Conflicts of interest
None
Additional information
Comment
This manuscript highlights a rare but interesting indication of using the bonnet bypass and ACA side-to-side anastomosis for bilateral ACA occlusion/stenosis. Although the indication is rare, the technical description and consideration of this option in treatment of intracranial occlusive disease are of interest to vascular neurosurgeons. Preoperative flow measurement by NOVA MRA would be another important adjunct to preoperative assessment of these patients.
Amir Dehdashti
NY, USA
Electronic supplementary material
Below is the link to the electronic supplementary material.
The right superficial temporal artery was harvested under a microscope. The bilateral A3s were exposed. Severe atherosclerosis was admitted. Bilateral A3s were anastomosed in a side-to-side manner with 8-0 nylon. The radial artery graft and another A3 were anastomosed in a side-to-end manner, approximating to the A3-to-A3 bypass. A suitable groove for embedding the graft vessel was made via drilling. Anastomosis of the superficial temporal artery and the radial artery graft was performed with 8-0 nylon in an end-to-end fashion. Finally, good bypass patency was confirmed with a Doppler flowmeter. (MPG 41,698 kb)
The right superficial temporal artery was harvested under a microscope. The bilateral A3s were exposed. Severe atherosclerosis was admitted. Bilateral A3s were anastomosed in a side-to-side manner with 8-0 nylon. The radial artery graft and another A3 were anastomosed in a side-to-end manner, approximating to the A3-to-A3 bypass. A suitable groove for embedding the graft vessel was made via drilling. Anastomosis of the superficial temporal artery and the radial artery graft was performed with 8-0 nylon in an end-to-end fashion. Finally, good bypass patency was confirmed with a Doppler flowmeter. (MPG 41,698 kb)
About this article
Cite this article
Kiyofuji, S., Inoue, T., Hasegawa, H. et al. A3-A3 anastomosis and superficial temporal artery-radial artery graft-A3 bypass to treat bilateral ACA steno-occlusive hemodynamic ischemia with cognitive and executive dysfunction: a technical note. Acta Neurochir 156, 2085–2093 (2014) doi:10.1007/s00701-014-2228-0
Received:

Accepted:

Published:

Issue Date:
Keywords
Bonnet bypass

Cerebral infarction

Cerebral revascularization

Executive function

Frontal lobe

Stroke