Abstract
Background
Indirect revascularization techniques for posterior circulation moyamoya are infrequently described in the literature given the relative rarity of the disease process, particularly in the best candidates for indirect approaches-children.
Methods
We present a detailed, illustrated video demonstration of the occipital pial synangiosis procedure performed in a 5-year-old child.
Conclusion
The specific advantages of the pial synangiosis technique—suturing the donor vessel to the pia and a wide arachnoidal opening—can be successfully applied to posterior circulation indirect revascularization.
Key Points
• Perioperative hydration and aspirin limit the risk of perioperative stroke.
• Pain control and maintained normocapnea limit the risk of perioperative ischemic events.
• The posterior auricular artery may be an alternative donor vessel.
• The donor vessel is dissected from distal to proximal; forceps protect it during skin incision.
• The donor vessel is dissected along a generous length to minimize tension.
• Coagulation of the dura is limited as meningeal vessels may serve as synergistic collaterals.
• A wide arachnoidal opening facilitates the ingrowth of collateral vessels.
• Suturing the donor vessel to the pia ensures it remains well apposed to the brain surface.
• The dura is left open to encourage ingrowth of collateral vessels and limit tension on the donor vessel.
• EEG monitoring is a crucial adjunct.
This is a preview of subscription content, log in to check access.
Access options
Buy single article
Instant unlimited access to the full article PDF.
US$ 39.95
Price includes VAT for USA
Subscribe to journal
Immediate online access to all issues from 2019. Subscription will auto renew annually.
US$ 199
This is the net price. Taxes to be calculated in checkout.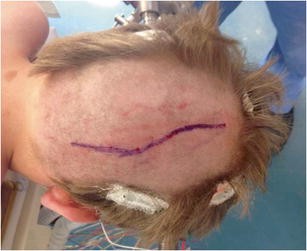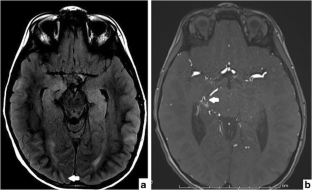 References
1.

Miyamoto S, Kikuchi H, Karasawa J, Nagata I, Ikota T, Takeuchi S (1984) Study of the posterior circulation in moyamoya disease. Clinical and neuroradiological evaluation. J Neurosurg 61:1032–1037

2.

Scott RM, Smith JL, Robertson RL, Madsen JR, Soriano SG (2004) Long-term outcome in children with moyamoya syndrome after cranial revascularization by pial synangiosis. J Neurosurg 100(2 Suppl Pediatrics):142–149

3.

Smith ER, McClain CD, Heeney M, Scott RM (2009) Pial synangiosis in patients with moyamoya syndrome and sickle cell anemia: perioperative management and surgical outcome. Neurosurg Focus 26(4):E10

4.

Vendrame M, Kaleyias J, Loddenkemper T, Smith E, McClain C, Rockoff M, Manganaro S, McKenzie B, Gao L, Scott M, Bourgeois B, Kothare SV (2011) Electroencephalogram monitoring during intracranial surgery for moyamoya disease. Pediatr Neurol 44:427–432
Conflicts of interest
None.
Electronic supplementary material
Below is the link to the electronic supplementary material.
About this article
Cite this article
Gross, B.A., Stone, S.S. & Smith, E.R. Occipital pial synangiosis. Acta Neurochir 156, 1297–1300 (2014) doi:10.1007/s00701-014-2044-6
Received:

Accepted:

Published:

Issue Date:
Keywords
Moyamoya posterior circulation

EC-IC bypass

Pial synangiosis

EDAS

Revascularization