Abstract
Background
Both the microscope and the endoscope are widely used as visualization tools in neurosurgery; however, surgical dexterity when operating with each may differ. The aim of this study was to compare the surgical fidelity when using each of these visualization tools.
Methods
Junior residents and expert surgeons performed standardized motor tasks under microscopic and endoscopic visualization. Demerits for inaccuracy and time needed to complete the tasks were used to compare the surgeons' performance with the microscope and the endoscope. The participants also performed a motor task under direct vision using different instruments to evaluate whether the shape of the instrument had any impact on the surgical fidelity.
Results
For the junior residents, the number of demerits accrued was lower with the microscope than with the endoscope, and the time needed to complete the tasks was also lower with the microscope. There was no difference in the number of demerits between the microscopic and the endoscopic experts, but the microscopic expert completed the task in a shorter time. There was no difference in demerits or performance time when comparing a short, straight instrument and a longer, bayoneted one.
Conclusions
For junior residents, surgical fidelity is higher with the microscope than with the endoscope. This difference vanishes with experience, but a slower speed of execution is observed with endoscopic visualization, both in junior and expert surgeons.
This is a preview of subscription content, log in to check access.
Access options
Buy single article
Instant unlimited access to the full article PDF.
US$ 39.95
Price includes VAT for USA
Subscribe to journal
Immediate online access to all issues from 2019. Subscription will auto renew annually.
US$ 199
This is the net price. Taxes to be calculated in checkout.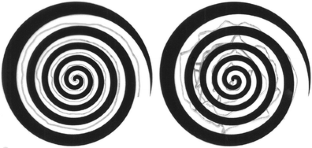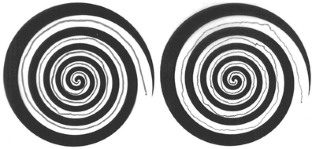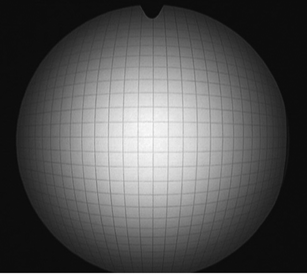 References
1.

Cappabianca P, Cavallo LM, de Divitiis E (2004) Endoscopic endonasal transsphenoidal surgery. Neurosurgery 55:933–940

2.

Carrabba G, Dehdashti AR, Gentili F (2008) Surgery for clival lesions: open resection versus the expanded endoscopic endonasal approach. Neurosurg Focus 25(6):E7

3.

Castelnuovo P, Battaglia P, Turri-Zanoni M, Volpi L, Bignami M, Dallan I (2012) Transnasal skull base reconstruction using a 3-D endoscope: our first impressions. J Neurol Surg 73:85–89

4.

Chen JC, Levy ML, Corber Z, Assifi MM (1999) Concurrent three-dimensional neuroendoscopy: initial descriptions of application to clinical practice. Neurosurg Focus 6(4):e12

5.

de Divitiis E, Cappabianca P, Cavallo LM, Esposito F, de Divitiis O, Messina A (2007) Extended endoscopic transsphenoidal approach for extrasellar craniopharyngiomas. Neurosurgery 61(5 Suppl 2):219–227

6.

Ebner FH, Roser F, Thaher F, Schittenhelm J, Tatagiba M (2010) Balancing the shortcomings of microscope and endoscope: endoscope-assisted technique in microsurgical removal of recurrent epidermoid cysts in the posterior fossa. Minim Invasive Neurosurg 53:218–222

7.

Fatemi N, Dusick JR, de Paiva Neto MA, Malkasian D, Kelly DF (2009) Endonasal versus supraorbital keyhole removal of craniopharyngiomas and tuberculum sellae meningiomas. Neurosurgery 64(5 Suppl 2):269–284

8.

Felisati G, Pipolo C, Maccari A, Cardia A, Revay M, Lasio GB (2013) Transnasal 3D endoscopic skull base surgery: questionnaire-based analysis of the learning curve in 52 procedures. Eur Arch Otorhinolaryngol 270:2249–2253

9.

Gallagher AG, Ritter EM, Lederman AB, McClusky DA 3rd, Smith CD (2005) Video-assisted surgery represents more than a loss of three-dimensional vision. Am J Surg 189:76–80

10.

Gielen CC, Dijkstra TM, Roozen IJ, Welten J (2009) Coordination of gaze and hand movements for tracking and tracing in 3D. Cortex 45:340–355

11.

Hubber JW, Taffinder N, Russell RC, Darzi A (2003) The effects of different viewing conditions on performance in simulated minimal access surgery. Ergonomics 46:999–1016

12.

Komotar RJ, Starke RM, Raper DM, Anand VK, Schwartz TH (2011) The endoscope-assisted ventral approach compared with open microscope-assisted surgery for clival chordomas. World Neurosurg 76:318–327

13.

Komotar RJ, Starke RM, Raper DM, Anand VK, Schwartz TH (2012) Endoscopic endonasal compared with microscopic transsphenoidal and open transcranial resection of craniopharyngiomas. World Neurosurg 77:329–341

14.

O'Malley BW Jr, Grady MS, Gabel BC, Cohen MA, Heuer GG, Pisapia J, Bohman LE, Leibowitz JM (2008) Comparison of endoscopic and microscopic removal of pituitary adenomas: single-surgeon experience and the learning curve. Neurosurg Focus 25(6):E10

15.

Patel HR, Ribal MJ, Arya M, Nauth-Misir R, Joseph JV (2007) Is it worth revisiting laparoscopic three-dimensional visualization? A validated assessment. Urology 70:47–49

16.

Schroeder HW, Hickmann AK, Baldauf J (2011) Endoscope-assisted microsurgical resection of skull base meningiomas. Neurosurg Rev 34:441–455

17.

Schroeder HW, Oertel J, Gaab MR (2004) Endoscope-assisted microsurgical resection of epidermoid tumors of the cerebellopontine angle. J Neurosurg 101:227–232

18.

Smith R, Day A, Rockall T, Ballard K, Bailey M, Jourdan I (2012) Advanced stereoscopic projection technology significantly improves novice performance of minimally invasive surgical skills. Surg Endosc 26:1522–1527

19.

Storz P, Buess GF, Kunert W, Kirschniak A (2012) 3D HD versus 2D HD: surgical task efficiency in standardised phantom tasks. Surg Endosc 26:1454–1460

20.

Tabaee A, Anand VK, Fraser JF, Brown SM, Singh A, Schwartz TH (2009) Three-dimensional endoscopic pituitary surgery. Neurosurgery 64:288–293, discussion 294–285

21.

Van Gompel JJ, Frank G, Pasquini E, Zoli M, Hoover J, Lanzino G (2011) Expanded endonasal endoscopic resection of anterior fossa meningiomas: report of 13 cases and meta-analysis of the literature. Neurosurg Focus 30(5):E15

22.

Votanopoulos K, Brunicardi FC, Thornby J, Bellows CF (2008) Impact of three-dimensional vision in laparoscopic training. World J Surg 32:110–118

23.

Wagner OJ, Hagen M, Kurmann A, Horgan S, Candinas D, Vorburger SA (2012) Three-dimensional vision enhances task performance independently of the surgical method. Surg Endosc 26:2961–2968
Acknowledgments
We thank the surgeons who participated in our trials and Kristin Kraus, MSc, for editorial assistance with this paper.
Conflicts of Interest
None.
Electronic supplementary material
Below is the link to the electronic supplementary material.
Video demonstrates how the tests of surgical fidelity were completed and illustrates these completions in real time. (MP4 32233 kb)
Video demonstrates how the tests of surgical fidelity were completed and illustrates these completions in real time. (MP4 32233 kb)
About this article
Cite this article
Cote, M., Kalra, R., Wilson, T. et al. Surgical fidelity: comparing the microscope and the endoscope. Acta Neurochir 155, 2299–2303 (2013) doi:10.1007/s00701-013-1889-4
Received:

Accepted:

Published:

Issue Date:
Keywords
Microsurgery

Endoscopy

Surgical fidelity

Task performance

Learning curve