Abstract
Background
Tumors of the cauda equina usually require surgery due to their impingement on neighboring nerve roots, often resulting in pain and neurological deficits.
Method
The Authors first give a brief introduction on cauda equina tumors, followed by a description of the surgical anatomy, and then develop the microsurgical technique. In particular, tricks to avoid complications are presented, underlining the importance of intraoperative neuromonitoring.
Conclusion
Both microsurgical technique and neuromonitoring are important in cauda equina tumor surgery, the goal of which is to achieve complete resection while at the same time preserving neurological function.
This is a preview of subscription content, log in to check access.
Access options
Buy single article
Instant unlimited access to the full article PDF.
US$ 39.95
Price includes VAT for USA
Subscribe to journal
Immediate online access to all issues from 2019. Subscription will auto renew annually.
US$ 199
This is the net price. Taxes to be calculated in checkout.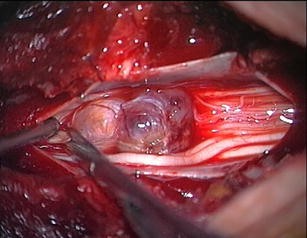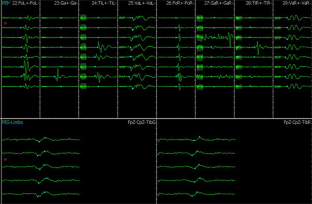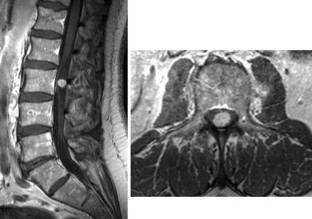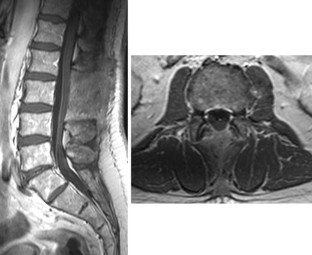 References
1.

Asazuma T, Toyama Y, Suzuki N, Fujimura Y, Hirabayshi K (1999) Ependymomas of the spinal cord and cauda equina: An analysis of 26 cases and a review of the literature. Spinal Cord 37:753–759

2.

Avci E, Kocaogullar Y, Fossett D (2002) Vertebral Column Anatomy. In: Fossett DT, Caputy AJ (eds) Operative Neurosurgical Anatomy. New York Stuttgart, Thieme, pp 121–126

3.

Bogduk N (1980) A reappraisal of the anatomy of the human lumbar Erector Spinae. J Anat 131:525–540

4.

Boström A, von Lehe M, Hartmann W, Pietsch T, Feuss M, Boström JP, Schramm J, Simon M (2011) Surgery for Spinal Cord Ependymomas: Outcome and Prognostic Factors. Neurosurgery 68:302–309

5.

Engelhard Herbert H, Lee VJ, Porter Kimberly R, Stewart Andrew K, Barua M, Barker Fred G II, Newton Herbert B (2010) Clinical presentation, histology, and treatment in 430 patients with primary tumors of the spinal cord, spinal meninges, or cauda equina. J Neurosurg Spine 13:67–77

6.

Hénaux P-L, Zemmoura I, Riffaud L, François P, Hamlat A, Brassier G, Morandi X (2011) Surgical treatment of rare cauda equina tumours. Acta Neurochir (Wien) 153:1787–1796

7.

Kucia EJ, Maughan PH, Kakarla UK, Bambakidis NC, Spetzler RF (2011) Surgical Technique and Outcomes in the Treatment of Spinal Cord Ependymomas: Part II: Myxopapillary Ependymoma. Neurosurgery 68(1 Suppl Operative):90–94

8.

Traul DE, Shaffrey ME, Schiff D (2007) Part I: Spinal-cord neoplasms – intradural neoplasms. Lancet Oncology 8:35–45

9.

Van Goethem JWM, van den Hauwe L, Özsarlak Ö, De Schepper AMA, Parizel PM (2004) Spinal tumors. Eur J Radiol 50:159–176

10.

Wippold Franz J II, Smirniotopoulos James G, Pilgrim Thomas K (1997) Lesions of the cauda equina: a clinical and pathology review from the Armed Forces Institute of Pathology. Clin Neurol Neurosurg 99:229–234
Conflicts of interest
None.
Electronic supplementary material
Below is the link to the electronic supplementary material.
The Authors show the surgical video concerning the resection of cauda equina ependymoma in a 65 year old man, suffering from left-sided L4 cruralgia for many months. Cranial is on the left, caudal is to the right. The patient's right side is on the top of the image. (WMV 177796 kb)
The Authors show the surgical video concerning the resection of cauda equina ependymoma in a 65 year old man, suffering from left-sided L4 cruralgia for many months. Cranial is on the left, caudal is to the right. The patient's right side is on the top of the image. (WMV 177796 kb)
About this article
Cite this article
Tessitore, E., Cabrilo, I., Boex, C. et al. Cauda equina tumor surgery: how I do it. Acta Neurochir 154, 1815–1820 (2012) doi:10.1007/s00701-012-1456-4
Received:

Accepted:

Published:

Issue Date:
Keywords
Cauda equina

Tumor

Microsurgical techniques

Neuromonitoring