Abstract
Background
When considering an approach to remove a symptomatic brainstem cavernous malformation, exposure and adequate visualization of the lesion with minimal morbidity should be the primary goals.
Method
We describe the use of the far-lateral transcondylar technique to access a cavernous malformation in the lower anterior pons.
Results
This approach accesses the inferior belly of the pons in an inferior-to-superior direction, where the cavernous malformation approaches the surface between the root exit zones of the abducens (VI) cranial nerves.
Conclusion
We recommend adding this technique to the repertoire of approaches used to resect these technically challenging lesions in selected cases.
This is a preview of subscription content, log in to check access.
Access options
Buy single article
Instant unlimited access to the full article PDF.
US$ 39.95
Price includes VAT for USA
Subscribe to journal
Immediate online access to all issues from 2019. Subscription will auto renew annually.
US$ 199
This is the net price. Taxes to be calculated in checkout.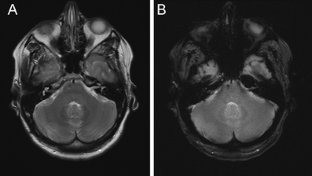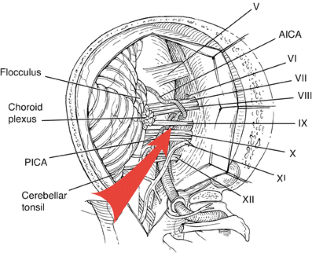 References
1.

Bertalanffy H, Seeger W (1991) The dorsolateral, suboccipital, transcondylar approach to the lower clivus and anterior portion of the craniocervical junction. Neurosurgery 29:815–821

2.

Chen L, Zhao Y, Zhou L, Zhu W, Pan Z, Mao Y (2010) Surgical strategies in treating brainstem cavernous malformations. Neurosurgery 68:609–621

3.

D'Ambrosio AL, Kreiter KT, Bush CA, Sciacca RR, Mayer SA, Solomon RA, Connolly ES Jr (2004) Far lateral suboccipital approach for the treatment of proximal posteroinferior cerebellar artery aneurysms: surgical results and long-term outcome. Neurosurgery 55:39–50, discussion 50–54

4.

Gross BA, Batjer HH, Awad IA, Bendok BR (2009) Brainstem cavernous malformations. Neurosurgery 64:E805–E818, discussion E818

5.

Hauck EF, Barnett SL, White JA, Samson D (2010) The presigmoid approach to anterolateral pontine cavernomas. Clinical article J Neurosurg 113:701–708

6.

Lang DA, Neil-Dwyer G, Iannotti F (1993) The suboccipital transcondylar approach to the clivus and cranio-cervical junction for ventrally placed pathology at and above the foramen magnum. Acta Neurochir (Wien) 125:132–137

7.

Sandalcioglu IE, Wiedemayer H, Secer S, Asgari S, Stolke D (2002) Surgical removal of brain stem cavernous malformations: surgical indications, technical considerations, and results. J Neurol Neurosurg Psychiatry 72:351–355
Acknowledgments
We thank Kristin Kraus, M.Sc., for editorial assistance in preparing this paper.
Conflicts of interest
None.
Electronic supplementary material
Below is the link to the electronic supplementary material.
About this article
Cite this article
Garber, S.T., Couldwell, W.T. Resection of an inferior pontine cavernous malformation using a far-lateral transcondylar approach. Acta Neurochir 153, 2461–2464 (2011). https://doi.org/10.1007/s00701-011-1201-4
Received:

Accepted:

Published:

Issue Date:
Keywords
Cavernous malformation

Pons

Far-lateral approach