A screen-printed electrochemical sensing platform surface modified with nanostructured ytterbium oxide nanoplates facilitating the electroanalytical sensing of the analgesic drugs acetaminophen and tramadol
Abstract
An electrochemical sensing platform based upon screen-printing electrodes (SPEs) modified with nanostructured lanthanide metal oxides facilitate the detection of the widely misused drugs acetaminophen (ACP) and tramadol (TRA). Among the metal oxides examined, Yb2O3 nanoplates (NPs) were found to give rise to an optimal electrochemical response. The electroanalysis of ACP and TRA individually, and within mixtures, was performed using cyclic and differential pulse voltammetry. The ACP and TRA exhibited non-overlapping voltammetric signals at voltages of +0.30 and + 0.67 V (vs. Ag/AgCl; pH 9) using Yb2O3-SPEs. Pharmaceutical dosage forms and spiked human fluids were analyzed in wide linear concentration ranges of 0.25–654 and 0.50–115 μmol.L−1 with limits of detection (LOD) of 55 and 87 nmol.L−1 for ACP and TRA, respectively. The Yb2O3-SPEs offer a sensitive and chemically stable enzyme-free electrochemical platform for ACP and TRA assay.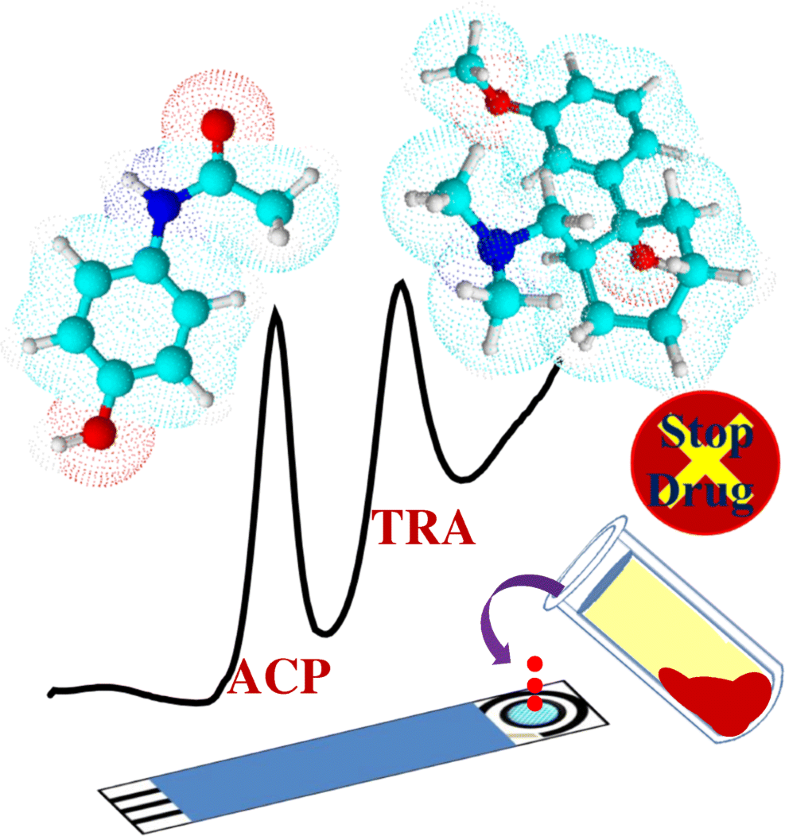 Keywords
Lanthanide metal oxide 
Hepatotoxicity 
Nanozyme 
Drug abuse 
Hydrothermal 
Nanoparticles 
Addiction 
Opioid 
Analgesic 
Notes
Acknowledgments
The authors acknowledge funding from a British Council Institutional Link grant and Science and Technology Development Fund in Egypt (STDF) (No. 172726574, Project ID 18435) for the support of this research.
Compliance with ethical standards
Conflict of interest
The author(s) declare that they have no competing interests.
Copyright information
© Springer-Verlag GmbH Austria, part of Springer Nature 2020