Abstract
A CuCr-layered double hydroxide nanosheet intercalated with terephthalic acid (TPA/LDH) was introduced as a coating for the in-tube solid phase microextraction (IT-SPME). The coating was placed on the inner surface of a stainless steel tube by using two-electrode electrodeposition. The sorbent was characterized by X-ray diffraction, scanning electronic microscopy, and Fourier transform infrared spectroscopy. The TPA/LDH coating, compared to a nitrate-LDH coating, exhibits enhanced extraction efficiency, long lifetime, good mechanical stability, and a large specific surface. The method was used for the extraction, preconcentration, and subsequent HPLC-based determination of dimethyl phthalate (DMP), dibutyl phthalate (DBP), diallyl phthalate (DAP), and diethylhexyl phthalate (DEHP). The effects of pH value of the solution, salt concentration, extraction and desorption conditions, and the effect of the alcohol content of the solution on the extraction efficiency were optimized. Under optimal conditions, the response is linear in the 0.05 to 1000 μg L−1 ester concentration range, and the limits of detection (at S/N = 3) range between 0.01 to 0.1 μg L−1. The inter- and intra-assay precisions (RSD%, for n = 3) range from 3.8 to 6.8% and from 3.5 to 5.7%, respectively. The method was successfully applied to the determination of four phthalate esters in different beverage samples.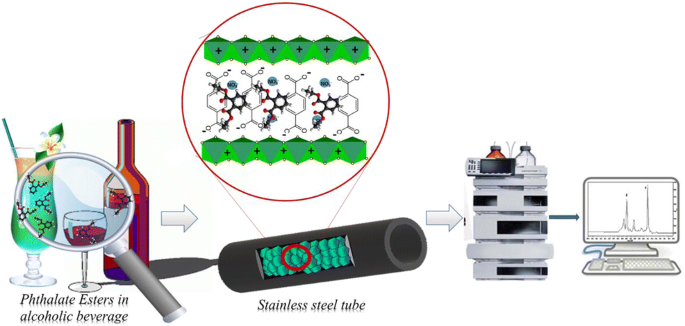 This is a preview of subscription content, log in to check access.
Access options
Buy single article
Instant unlimited access to the full article PDF.
US$ 39.95
Price includes VAT for USA
Subscribe to journal
Immediate online access to all issues from 2019. Subscription will auto renew annually.
US$ 199
This is the net price. Taxes to be calculated in checkout.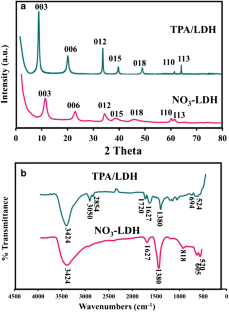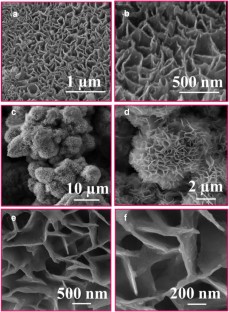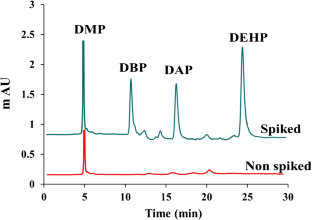 Additional information
Publisher's note
Springer Nature remains neutral with regard to jurisdictional claims in published maps and institutional affiliations.
Electronic supplementary material
About this article
Cite this article
Aghaziarati, M., Yamini, Y. & Shamsayei, M. An electrodeposited terephthalic acid-layered double hydroxide (Cu-Cr) nanosheet coating for in-tube solid-phase microextraction of phthalate esters. Microchim Acta 187, 118 (2020). https://doi.org/10.1007/s00604-019-4102-5
Received:

Accepted:

Published:
Keywords
Alcoholic beverages

Coating

Dimethyl phthalate

Dibutyl phthalate

Diallyl phthalate

Diethylhexyl phthalate

Electrochemical synthesis

Nanosheets

Stainless steel

Tube