Dispersive micro-solid phase extraction of 16 priority polycyclic aromatic hydrocarbons from water by using thermally treated clinoptilolite, and their quantification by GC-MS
Abstract
The authors report on a novel sorbent (thermally treated natural zeolite; clinoptilolite) for use in dispersive micro-solid phase extraction (D-μ-SPE) of polycyclic aromatic hydrocarbons (PAHs) from water samples. The method was applied to the D-μ-SPE of 16 priority PAHs which then were quantified by gas chromatography with mass spectrometric detection (GC-MS). The method was validated in terms of specificity and selectivity, linearity and linear range, accuracy, precision, uncertainty, limits of detection and quantification. Figures of merit include (a) linear analytical ranges between 2.08 and 208 ppb, and (b) detection limits in the range from 0.01 to 0.92 ppb. The method was successfully applied to the determination of PAHs in river waters.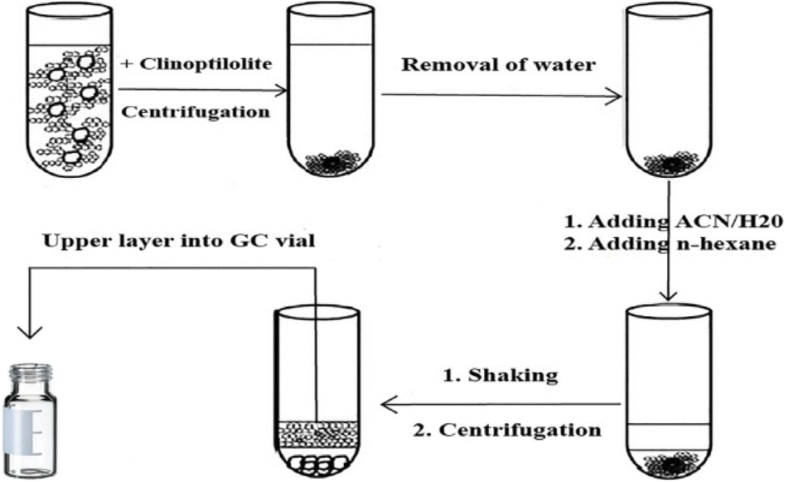 Keywords
PAHs 
D-μ-SPE 
Sorbents 
Water sample preparation 
Natural zeolite 
Clinoptilolite 
GC-MS 
SEM 
FTIR 
Notes
Acknowledgments
The research was supported by the Ministry of Education, Science and Technological Development of the Republic of Serbia [Project Grant Numbers OI172051 and OI172047].
Compliance with ethical standards
The author(s) declare that they have no competing interests. The manuscript has not been published elsewhere and it has not been submitted simultaneously for publication elsewhere.
Copyright information
© Springer-Verlag GmbH Austria, part of Springer Nature 2018