Nanomaterial based electrochemical sensing of the biomarker serotonin: a comprehensive review
Abstract
This review (with 131 references) summarizes the progress made in the past years in the field of nanomaterial based sensing of serotonin (5-HT). An introduction summarizes the significant role of 5-HT as a biomarker for several major diseases, methods for its determination and the various kinds of nanomaterials for use in electrochemical sensing process relies principally on a precise choice of electrodes. The next main section covers nanomaterial based methods for sensing 5-HT, with subsections on electrodes modified with carbon nanotubes, graphene related materials, gold nanomaterials, and by other nanomaterials. A concluding section discusses future perspectives and current challenges of 5-HT determination.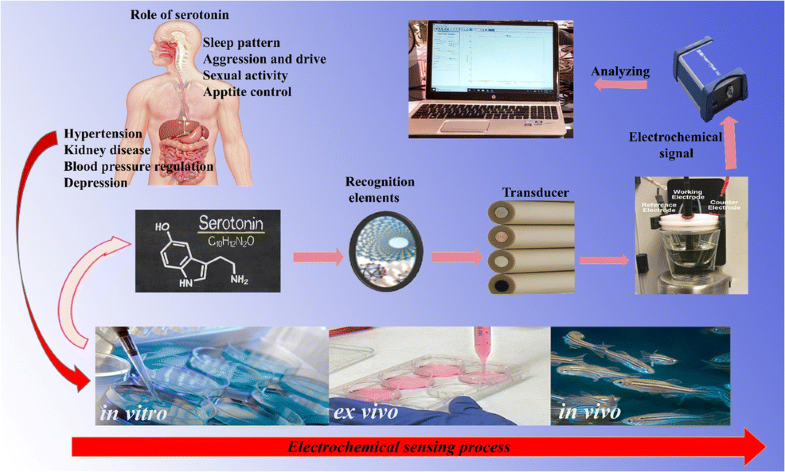 Keywords
Serotonin 
Sensing 
Biomarker 
Electrochemical determination 
Graphene related materials 
Carbon nanotubes 
Gold nanoparticles 
Notes
Acknowledgements
This work was supported by Endocrinology and Metabolism Research Institute, Tehran University of Medical Sciences (Grant No. 1396-01-100-2249). The authors would like to express special thanks to Dr. Farshad Sharifi and Dr. Mahdi Khoshfetrat for their valuable insight.
Compliance with ethical standards
The authors declare that they have no competing interests.
Copyright information
© Springer-Verlag GmbH Austria, part of Springer Nature 2019