Solar UV-assisted sample preparation of river water for ultra-trace determination of uranium by adsorptive stripping voltammetry
Abstract
The article describes how solar ultraviolet-A radiation can be used to digest samples as needed for voltammetric ultratrace determination of uranium(VI) in river water. We applied adsorptive stripping voltammetry (AdSV) using chloranilic acid as the complexing agent. Samples from the river Warnow in Rostock (Germany) were pretreated with either soft solar UV or wit artificial hard UV from a 30-W source emitting 254-nm light. Samples were irradiated for 12 h, and both methods yielded the same results. We were able to detect around 1 μg·L−1 of uranium(VI) in a sample of river water that also contained dissolved organic carbon at a higher mg·L−1 levels. No AdSV signal was obtained for U(VI) without any UV pre-treatment. Pseudo-polarographic experiments confirmed the dramatic effect of both digestion techniques the the AdSV response. The new method is recommended for use in mobile ultratrace voltammetry of heavy metals for most kinds of natural water samples including tap, spring, ground, sea, and river waters. The direct use of solar radiation for sample pre-treatment represents a sustainable technique for sample preparation that does not consume large quantities of chemicals or energy.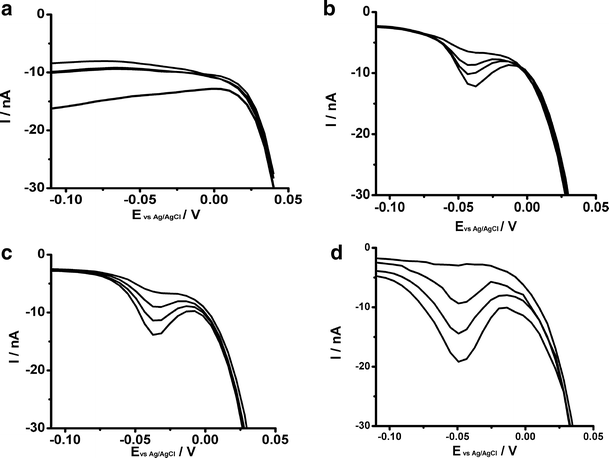 Keywords
Uranium 
River water 
Adsorptive stripping voltammetry (AdSV) 
Chloranilic acid 
UV digestion 
Pseudopolarography 
Notes
Acknowledgments
The authors are grateful to the German Research Foundation (DFG, FL 384/7-1, Heisenberg Fellowship) and the German Academic Exchange Service (DAAD) for financial support.