Hydrogen peroxide biosensor based on horseradish peroxidase immobilized on chitosan-wrapped NiFe2O4 nanoparticles
Abstract
A biosensor for hydrogen peroxide was constructed by immobilizing horseradish peroxidase on chitosan-wrapped NiFe2O4 nanoparticles on a glassy carbon electrode (GCE). The electron mediator carboxyferrocene was also immobilized on the surface of the GCE. UV–vis spectra, Fourier transform IR spectra, scanning electron microscopy, and electrochemical impedance spectra were acquired to characterize the biosensor. The experimental conditions were studied and optimized. The biosensor responds linearly to H2O2 in the range from 1.0 × 10−5 to 2.0 × 10−3 M and with a detection limit of 2.0 × 10−6 M (at S/N = 3).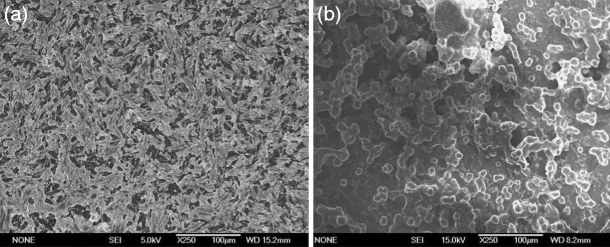 Keywords
Chitosan 
NiFe2O4 nanoparticles 
Horseradish peroxidase 
Ferrocene carboxylic acid 
Biosensor 
Notes
Acknowledgements
This work is supported by the National Natural Science Foundation of China (No. 10804067, 20975066), Leading Academic Discipline Project of Shanghai Municipal Education Commission (J50102), and the State Key Laboratory of Electroanalytical Chemistry, China (No. 2009005).