Abstract
Purpose
To describe an all-arthroscopic treatment of acromioclavicular joint (ACJ) dislocation and report the clinical results of the procedure.
Methods
This study consisted of 54 patients of whom 49 were men and 5 were women. The age of the patients averaged 39 years (range 16–69 years). All the symptomatic acute and chronic acromioclavicular joint dislocations classified according to Rockwood type III–IV were included in the study. All of them underwent standard clinical and radiological examination.
Result
All the patients were regularly followed up at the institute with the average follow-up being 15.09 months (range 5–30 months). The results were assessed using the shoulder subjective value (SSV) and the Modified rating of the University of California Los Angeles (UCLA) for acromioclavicular joint. The mean pre-operative SSV improved from 35.65 to the post-operative value of 88.6. According to the UCLA scale, 40 excellent, 8 good, 4 fair and 2 poor results were achieved. There were few problems encountered with the procedure like failure of ligament, incomplete reduction, capsulitis, and migration of sleeve and fracture clavicle.
Conclusion
ACJ dislocations can effectively be treated with arthroscopy-assisted procedure. Since this procedure has given uniformly good to excellent results comparable to open reconstructive procedures, it can be a good treatment option for symptomatic ACJ dislocations.
Level of evidence
IV, therapeutic series.
This is a preview of subscription content, log in to check access.
Access options
Buy single article
Instant unlimited access to the full article PDF.
US$ 39.95
Price includes VAT for USA
Subscribe to journal
Immediate online access to all issues from 2019. Subscription will auto renew annually.
US$ 99
This is the net price. Taxes to be calculated in checkout.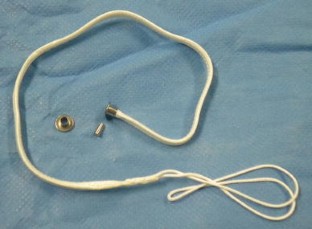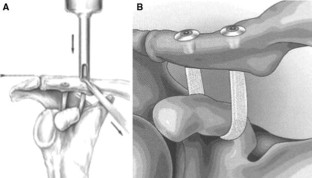 References
1.

Bearn JG (1967) Direct observations on the function of the capsule of the sterno-clavicular joint in clavicular support. J Anat 101:159–170 (PMID 6047697)

2.

Bezer M, Saygi B, Aydin N, Kukukdurmaz F, Ekuisi G, Guven O (2009) Quantification of acromioclavicular reduction parameters after the Weaver-Dunn procedure. Arch Orthop Trauma Surg 129:1017–1024 (PMID 18719931)

3.

Boileau P, Old J, Gastaud O, Brassart N, Roussanne Y (2010) All arthroscopic Weaver-Dunn-Chuinard procedure with double button fixation for chronic acromioclavicular joint dislocation. Arthroscopy 26:149–160 (PMID 20141978)

4.

Bostrom Windhamre HA, VonHeideken JP, Une-Larsson VE, Ekelund AL (2010) Surgical treatment of chronic acromioclavicular joint dislocations: comparative studies of Weaver-Dunn augmented with PDS braid or hook plate. J Shoulder Elbow Surg 19:1040–1048 (PMID 20452245)

5.

Browne JE, Stanley RF, Tullos HS (1977) Acromioclavicular joint dislocations: comparative results following operative treatment with and without primary distal clavisectomy. Am J Sports Med 5:258–263 (PMID 931040)

6.

Carofino BC, Mazzocca AD (2010) The anatomic coracoclavicular ligament reconstruction: surgical technique and indications. J Shoulder Elbow Surg 19:37–46 (PMID 20188267)

7.

Clayer M, Slavotinek CJ, Krishnan J (1997) The results of coracoclavicular slings for acromioclavicular dislocation. Aust NZ J Surg 67:343–436 (PMID 9193270)

8.

Clavenger T, Vance RE, Bachus KN, Burks RT, Tashjian RZ (2011) Biomechanical comparison of acromioclavicular joint reconstruction using coracoclavicular tendon grafts with or without coracoacromial ligament transfer. Arthroscopy 27:24–30 (PMID 20950988)

9.

Costic RS, Labriola JE, Rodosky MW, Debski RE (2004) Biomechanical rationale for development of anatomical reconstructions of coracoclavicular ligaments after complete acromioclavicular dislocations. Am J Sports Med 32:1929–1936 (PMID 15572323)

10.

Dias JJ, Steingold RF, Richardson RA, Tesfayohanna B, Gregg PJ (1987) The conservative treatment of acromioclavicular dislocation. Review after 5 years. J Bone Joint Surg Br 69:719–722 (PMID 680330)

11.

Fraser-Moodie JA, Shortt NL, Robinson CM (2008) Injuries to the acromioclavicular joint. J Bone Joint Surg Br 90:697–707 (PMID 18539661)

12.

Fukuda K, Craig EV, An N, Cofield RH, Chao EY (1986) Biomechanical study of the ligamentous system of the acromioclavicular joint. J Bone Joint Surg Am 68:434–440 (PMID 3949839)

13.

Gilbart MK, Gerber C (2007) Comparison of the shoulder subjective value and the constant score. J Shoulder Elbow Surg 16:717–721. doi:10.1016/j.jse.2007.02.123

14.

Grutter PW, Petersen SA (2005) Anatomical acromioclavicular ligament reconstruction. A biomechanical comparison of reconstructive techniques of the acromioclavicular joint. Am J Sports Med 33:1723–1728. doi:1177/0363546505275646

15.

Guy DK, Wirth MA, Griffin JL, Rockwood CA (1998) Reconstruction of chronic and complete dislocation of the acromioclavicular joint. Clin Orthop Relat Res 347:138–149 (PMID 9520884)

16.

Harris RI, Wallace AL, Harper GD, Goldberg JA, Sonnabend DH, Walsh WR (2000) Structural properties of the intact and the reconstructed coracoclavicular ligament complex. Am J Sports Med 28:103–108 (PMID 10653552)

17.

Imhoff AB, Chernchujit B (2004) Arthroscopic anatomic stabilization of acromioclavicular joint dislocation. Oper Tech Sports Med 12:43–48. doi:10.1053/j.otsm.2004.04.002

18.

Jari R, Costic RS, Rodosky MW, Debski RE (2004) Biomechanical function of surgical procedures for acromioclavicular joint dislocations. Arthroscopy 20:237–245 (PMID 15007312)

19.

Kippe MA, Demetropoulos CK, Baker KC, Jurist KA, Guettlier JH (2009) Failure of coracoclavicular artificial graft reconstruction from repetitive rotation. Arthroscopy 25:975–982 (PMID 19732635)

20.

Lim YW, Sood A, Van Reit RP, Bain GA (2007) Acromioclavicular joint reduction, repair and reconstruction using metallic buttons (early results and complications). Tech Shoulder Elbow Surg 6:213–221. doi:10/6097/BJE.obo13e3181578965

21.

Lim YW (2008) Triple endobutton technique in acromioclavicular joint reduction and reconstruction. Ann Acad Med Singapore 37:294–299 (PMID 18461213)

22.

Mathieu L, Rongieras F, Fascia P, Ollat D, Chauvin F, Versier G (2007) Acromioclavicular dislocations treated by synthetic coraco-clavicular ligamentoplasty. Rev Chir Orthop 93:116–125 (French, PMID 17401284)

23.

Mazzocca AD, Santangelo SA, Johnson ST, Rios CG, Dumonski ML, Arciero RA (2006) A biomechanical evaluation of an anatomical coracoclavicular ligament reconstruction. Am J Sports Med 34:236–246 (PMID 16282577)

24.

Mazzocca AD, Arciero RA, Bicos J (2007) Evaluation and treatment of acromioclavicular injuries. Am J Sports Med 35:316–319 (PMID 17251175)

25.

Motamedi AR, Blevin FT, Wills MC, McNally TP, Shahinpoor M (2000) Biomechanics of the coracoclavicular ligament complex and augmentations used in its repair and reconstruction. Am J Sports Med 28:380–384 (PMID 10843132)

26.

Nordqvist A, Petersen CJ (1995) Incidence and causes of shoulder girdle injuries in an urban population. J Shoulder Elbow Surg 4:107–112 (PMID 8792740)

27.

Rockwood CA Jr, Williams GR, Young DC (1996) Injuries to the acromioclavicular joint. In: Rockwood CA, Green DP, Buchholz RW et al (eds) Fracture in adults, vol 2, 4th edn. Lippincott-Raven, Philadelphia, pp 1341–1413

28.

Rolf O, VonWeyhern AH, Ewers A, Boehm TD, Gohlke F (2008) Acromioclavicular dislocation Rockwood III–IV. Results of early versus delayed surgical treatment. Arch Orthop Trauma Surg 128:1153–1157 (PMID 18038141)

29.

Shin YJ, Yun YH, Yoo JD (2009) Coracoclavicular ligament reconstruction for acromioclavicular dislocation using 2 suture anchors and coracoacromial ligament transfer. Am J Sports Med 37:346–351 (PMID 19022989)

30.

Tauber M, Gordon K, Koller H, Fox M, Resch H (2009) Semitendinous tendon graft versus a modified Weaver-Dunn procedure for acromioclavicular joint reconstruction in chronic cases. A prospective comparative study. Am J Sports Med 37:181–190 (PMID 18818433)

31.

Wellmann M, Zantop T, Wellmann A, Raschke MJ, Petersen W (2007) Biomechanical evaluation of minimally invasive repairs for complete acromioclavicular joint dislocation. Am J Sports Med 35:955–961 (PMID 17322128)

32.

Weinstein DM, McCann PD, McIIveen SJ, Flatow EL, Bigliani LU (1995) Surgical treatment of complete acromioclavicular dislocations. Am J Sports Med 23:324–331 (PMID 7661261)

33.

Wolf EM, Pennington WT (2001) Arthroscopic reconstruction for acromioclavicular joint dislocation. Arthroscopy 17:558–563 (PMID 11337730)

34.

Yoo YS, Tsai AG, Ranawat AS, Bansal M, Fu F, Rodosky MW, Smolinski P (2010) A biomechanical analysis of the native coracoclavicular ligaments and their influence on a new reconstruction using a coracoid tunnel and free tendon graft. Arthroscopy 26:1153–1161 (PMID 20810076)
Conflict of interest
The authors declare that they have no conflict of interest.
Electronic supplementary material
Below is the link to the electronic supplementary material.
Supplementary material 1 (MPG 28152 kb)
About this article
Cite this article
Kany, J., Amaravathi, R.S., Guinand, R. et al. Arthroscopic acromioclavicular joint reconstruction using a synthetic ligament device. Eur J Orthop Surg Traumatol 22, 357–364 (2012). https://doi.org/10.1007/s00590-011-0856-0
Received:

Accepted:

Published:

Issue Date:
Keywords
Arthroscopy

Acromioclavicular joint dislocation

Coracoclavicular ligament

Synthetic ligament