This is a preview of subscription content, log in to check access.
Access options
Buy single article
Instant unlimited access to the full article PDF.
US$ 39.95
Price includes VAT for USA
Subscribe to journal
Immediate online access to all issues from 2019. Subscription will auto renew annually.
US$ 199
This is the net price. Taxes to be calculated in checkout.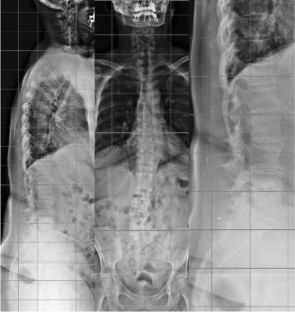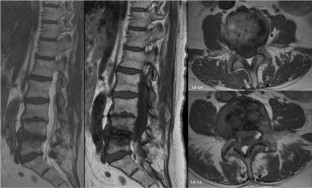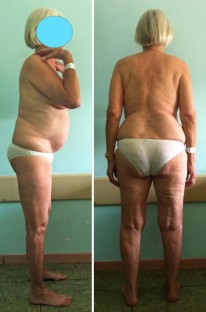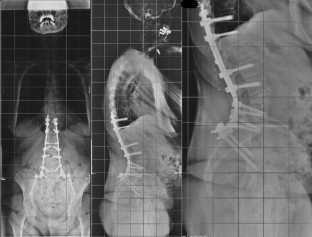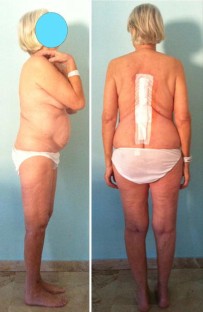 References
1.

Lafage V, Schwab F, Patel A et al (2009) Pelvic tilt and truncal inclination: two key radiographic parameters in the setting of adults with spinal deformity. Spine 34:599–606

2.

Aebi M (2005) The adult scoliosis. Eur Spine J 14(10):925–948

3.

Bridwell KH, Lewis SJ, Lenke LG, Baldus C, Blanke K (2003) Pedicle subtraction osteotomy for the treatment of fixed sagittal imbalance. J Bone Joint Surg Am 85(3):454–463

4.

Cho KJ, Bridwell KH, Lenke LG, Berra A, Baldus C (2005) Comparison of Smith-Petersen versus pedicle subtraction osteotomy for the correction of fixed sagittal imbalance. Spine 30(18):2030–2037

5.

Smith JS, Sansur CA, Donaldson WF 3rd, Perra JH, Mudiyam R, Choma TJ, Zeller RD, Knapp Jr, Noordeen HH, Berven SH, Goytan MJ, Boachie-Adjei O, Shaffrey CI (2011) Short-term morbidity and mortality associated with correction of thoracolumbar fixed sagittal plane deformity: a report from the Scoliosis Research Society Morbidity and Mortality Committee. Spine 36(12):958–964

6.

Lamartina C, Berjano P, Petruzzi M et al (2012) Criteria to restore sagittal balance in deformity and degenerative spondylolisthesis. Eur Spine J 21:27–31

7.

Schwab F, Patel A, Ungar B et al (2010) Adult spinal deformity-postoperative standing imbalance: how much can you tolerate? An overview of key parameters in assessing alignment and planning corrective surgery. Spine 35:2224–2231

8.

Mehta VA, Amin A, Omeis I et al (2012) Implications of spinopelvic alignment for the spine surgeon. Neurosurgery 70:707–721

9.

Berjano P et al (2013) Failures and revisions in surgery for sagittal imbalance. Analysis of factors influencing failure. Eur Spine J Suppl 2013 (in press)

10.

Le Huec JC, Leijssen P, Duarte M, Aunoble S (2011) Thoracolumbar imbalance analysis for osteotomy planification using a new method: FBI technique. Eur Spine J 20(5):669–680

11.

Boulay C, Tardieu C, Hecquet J, Benaim C, Mouilleseaux B, Marty C, Prat-Pradal D, Legaye J, Duval-Beaupère G, Pélissier J (2006) Sagittal alignment of spine and pelvis regulated by pelvic incidence: standard values and prediction of lordosis. Eur Spine J 15:415–422

12.

Lafage V, Schwab F, Vira S et al (2011) Spinopelvic parameters after surgery can be predicted.: a preliminary formula and validation of standing alignment. Spine 36:1037–1045

13.

Neal CJ, McClendon J, Halpin R, Acosta FL, Koski T, Ondra SL (2011) Predicting ideal spinopelvic balance in adult spinal deformity. J Neurosurg Spine 15:82–91

14.

Ondra SL, Marzouk S, Koski T et al (2006) Mathematical calculation of pedicle subtraction osteotomy size to allow precision correction of fixed sagittal deformity. Spine 31:973–979

15.

Roussouly P, Nnadi C (2010) Sagittal plane deformity: an overview of interpretation and management. Eur Spine J 19:1824–1836

16.

Lamartina C, Berjano P (2013) Classification of sagittal imbalance based on spinal alignment and compensatory mechanisms. Eur Spine J (in press)
Electronic supplementary material
Below is the link to the electronic supplementary material.
Supplementary material 1 (WMV 335942 kb)
About this article
Cite this article
Berjano, P., Cucciati, L., Damilano, M. et al. A novel technique for sublaminar-band-assisted closure of pedicle subtraction osteotomy. Eur Spine J 22, 2910–2914 (2013). https://doi.org/10.1007/s00586-013-3113-x
Keywords
Sagittal imbalance

Pedicle subtraction osteotomy

Flat back

Sagittal balance restoration

Sublaminar bands