Treatment strategies for severe C1C2 luxation due to congenital os odontoideum causing tetraplegia
Abstract
Purpose
High-grade C1C2 luxation is a rare pathology. There is no clear evidence as to how to treat this deformity. There is only limited evidence about the different surgical techniques and possible approaches including advantages, disadvantages, and complications.
Methods
This is an uncommon case of a 13-year-old child with progressive, tetraplegia due to congenital os odontoideum with translational instability between C1 and C2, and progressive luxation of C2. An irreducible dislocation of the C0/C1 complex caused significant compression at the cervicomedullary junction and neurologic deficit. In this paper we highlight the different types of os odontoideum, a review of existing evidence of surgical correction. We will discuss the different treatment strategies which could be applied and the current solution will be described.
Results
Continuous skeletal traction and translational reduction was achieved by a specially designed halo traction system including continuous skeletal traction in a wheelchair for 6 weeks. The surgical treatment consisted of a posterior only release, translational reduction and posterior instrumentation from C0 to C4 with a Y plate and homologous bone graft. Neurological deficits started to improve during halo traction. After surgery the patient was ambulatory without any assistance and reached a Frankel stage E. Postoperative X-rays and CT scan revealed complete reduction at the C1/C2 level and a decompressed cervicomedullary junction.
Conclusion
Treatment of severe C1C2 luxation is difficult with limited evidence in the literature. The current case shows a successful treatment strategy to reduce the deformity and lists alternative approaches.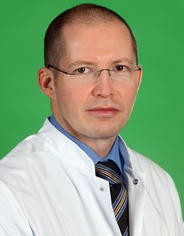 Keywords
Congenital os odontoideum 
C1C2 luxation 
Translational instability 
Neurologic deficit 
Notes
Conflict of interest
None.