Abstract
Recent studies suggested a predominant role of spinopelvic parameters to explain lumbosacral spondylolisthesis pathogeny. We compare the pelvic incidence and other parameters of sagittal spinopelvic balance in adolescents and young adults with developmental spondylolisthesis to those parameters in a control group of healthy volunteers. We compared the angular parameters of the sagittal balance of the spine in a cohort of 244 patients with a developmental L5–S1 spondylolisthesis with those of a control cohort of 300 healthy volunteers. A descriptive and correlation study was performed. The L5 anterior slipping and lumbosacral kyphosis in spondylolisthesis patients was described using multiple regression analysis study. Our study demonstrates that the related measures of sagittal spinopelvic alignment are disturbed in adolescents and young adults with developmental spondylolisthesis. These subjects stand with an increased sacral slope, pelvic tilt and lumbar lordosis but with a decreased thoracic kyphosis. Pelvic incidence was significantly higher in spondylolisthesis patients as compared with controls but was not clearly correlated with the grade of slipping. We showed the same "sagittal balance strategy" in spondylolisthesis patients as in the control group regarding correlations between pelvic incidence, sacral slope, pelvic tilt and lumbar lordosis. We believe that the lumbosacral kyphosis is a stronger factor than pelvic incidence which need to be taken into account as a predominant factor in theories of pathogenesis of lumbosacral spondylolithesis. We thus believe that increased lumbar lordosis associated with L5–S1 spondylolisthesis is secondary to the high pelvic incidence and is an important factor causing high shear stresses at the L5–S1 pars interarticularis. However, the "local" sagittal imbalance of the lumbosacral junction is compensated by adjacent mobile segments in the upper lumbar spine, the pelvis orientation and the thoracic spine. The result is not optimal but a satisfactory global sagittal balance of the trunk, even in the most severe grade of slipping.
This is a preview of subscription content, log in to check access.
Access options
Buy single article
Instant access to the full article PDF.
US$ 39.95
Price includes VAT for USA
Subscribe to journal
Immediate online access to all issues from 2019. Subscription will auto renew annually.
US$ 199
This is the net price. Taxes to be calculated in checkout.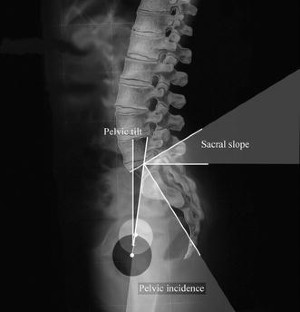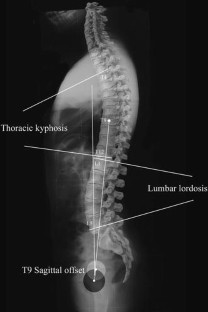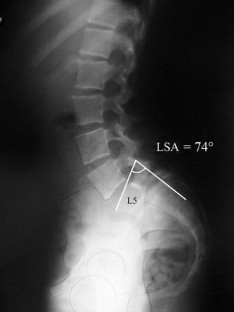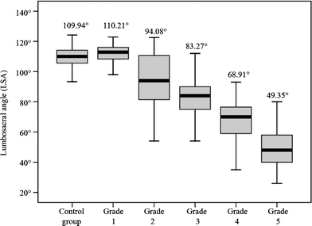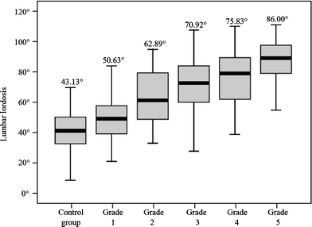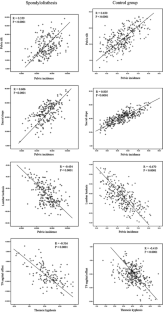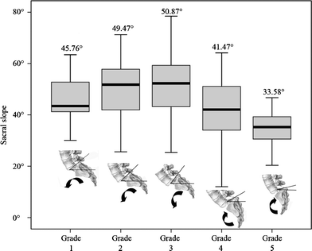 References
1.

Boxall D, Bradford DS, Winter RB, Moe JH (1979) Management of severe spondylolisthesis in children and adolescents. J Bone Joint Surg Am 61:479–495

2.

Curylo LJ, Edwards C, DeWald RW (2002) Radiographic markers in spondyloptosis: implications for spondylolisthesis progression. Spine 27:2021–2025

3.

During J, Goudfrooij H, Keessen W, Beeker TW, Crowe A (1985) Toward standards for posture. Postural characteristics of the lower back system in normal and pathologic conditions. Spine 10:83–87

4.

Duval-Beaupere G, Robain G (1987) Visualization on full spine radiographs of the anatomical connections of the centres of the segmental body mass supported by each vertebra and measured in vivo. Int Orthop 11:261–269

5.

Duval-Beaupere G, Schmidt C, Cosson P (1992) A Barycentremetric study of the sagittal shape of spine and pelvis: the conditions required for an economic standing position. Ann Biomed Eng 20:451–462

6.

Gelb DE, Lenke LG, Bridwell KH, Blanke K, McEnery KW (1995) An analysis of sagittal spinal alignment in 100 asymptomatic middle and older aged volunteers. Spine 20:1351–1358

7.

Guigui P, Levassor N, Rillardon L, Wodecki P, Cardinne L (2003) [Physiological value of pelvic and spinal parameters of sagital balance: analysis of 250 healthy volunteers]. Rev Chir Orthop Reparatrice Appar Mot 89:496–506

8.

Hammerberg EM, Wood KB (2003) Sagittal profile of the elderly. J Spinal Disord Tech 16:44–50

9.

Hanson DS, Bridwell KH, Rhee JM, Lenke LG (2002) Correlation of pelvic incidence with low- and high-grade isthmic spondylolisthesis. Spine 27:2026–2029

10.

Jackson RP, Phipps T, Hales C, Surber J (2003) Pelvic lordosis and alignment in spondylolisthesis. Spine 28:151–160

11.

Labelle H, Roussouly P, Berthonnaud E, Dimnet J, O'Brien M (2005) The importance of spino-pelvic balance in L5-s1 developmental spondylolisthesis: a review of pertinent radiologic measurements. Spine 30:S27–S34

12.

Labelle H, Roussouly P, Berthonnaud E, Transfeldt E, O'Brien M, Chopin D et al. (2004) Spondylolisthesis, pelvic incidence, and spinopelvic balance: a correlation study. Spine 29:2049–2054

13.

Legaye J, Duval-Beaupere G, Hecquet J, Marty C (1998) Pelvic incidence: a fundamental pelvic parameter for three-dimensional regulation of spinal sagittal curves. Eur Spine J 7:99–103

14.

MacThiong JM, Labelle H, Berthonnaud E, Betz RR, Roussouly P (2005) Sagittal spinopelvic balance in normal children and adolescents. Eur Spine J 26:1–8

15.

Mangione P, Gomez D, Senegas J (1997) Study of the course of the incidence angle during growth. Eur Spine J 6:163–167

16.

Marchetti P, Bartolozzi P (1984) Le spondylolistesi: classificazione et etiopathogenesi. Prog Pat Vert 6:9

17.

Marty C, Boisaubert B, Descamps H, Montigny JP, Hecquet J, Legaye J et al (2002) The sagittal anatomy of the sacrum among young adults, infants, and spondylolisthesis patients. Eur Spine J 11:119–125

18.

Meyerding HW (1956) Spondylolisthesis; surgical fusion of lumbosacral portion of spinal column and interarticular facets; use of autogenous bone grafts for relief of disabling backache. J Int Coll Surg 26:566–591

19.

Rajnics P, Templier A, Skalli W, Lavaste F, Illes T (2002) The association of sagittal spinal and pelvic parameters in asymptomatic persons and patients with isthmic spondylolisthesis. J Spinal Disord Tech 15:24–30

20.

Rillardon L, Levassor N, Guigui P, Wodecki P, Cardinne L, Templier A et al (2003) [Validation of a tool to measure pelvic and spinal parameters of sagittal balance]. Rev Chir Orthop Reparatrice Appar Mot 89:218–227

21.

Vialle R, Ilharreborde B, Dauzac C, Guigui P (2006) Intra and inter-observer reliability of determining degree of pelvic incidence in high-grade spondylolisthesis using a computer assisted method. Eur Spine J

22.

Vialle R, Levassor N, Rillardon L, Templier A, Skalli W, Guigui P (2005) Radiographic analysis of the sagittal alignment and balance of the spine in asymptomatic subjects. J Bone Joint Surg Am 87:260–267

23.

Vialle R, Miladi L, Wicart P, Dubousset J (2005) [Surgical treatment of lumbosacral spondylolisthesis with major displacement in children and adolescents: a continuous series of 20 patients with mean 5-year follow-up]. Rev Chir Orthop Reparatrice Appar Mot 91:5–14
About this article
Cite this article
Vialle, R., Ilharreborde, B., Dauzac, C. et al. Is there a sagittal imbalance of the spine in isthmic spondylolisthesis? A correlation study. Eur Spine J 16, 1641–1649 (2007). https://doi.org/10.1007/s00586-007-0348-4
Received:

Revised:

Accepted:

Published:

Issue Date:
Keywords
High-grade spondylolisthesis

Sagittal balance of the trunk

Pelvic incidence

Lumbosacral kyphosis