Abstract
Surgical techniques and indications for central bisectionectomy (bisegmentectomy) of the liver, i.e., resection of Couinaud's segments 4, 5 and 8, are described. Parenchymal dissection between the left medial and lateral sections is performed by dividing Glisson's branches arising from the right side of the umbilical portion towards the confluence between the middle and left hepatic veins. Parenchymal dissection between the right anterior and posterior sections is performed along the demarcation line created by obliterating the Glisson's pedicle of the right anterior section (Couinaud's segments 5 and 8), and then along the left side of the right hepatic vein. The root of the middle hepatic vein is divided at the bottom of the right and left plane of the parenchymal division. The indications for central bisectionectomy include benign and malignant tumors occupying both the left medial and right anterior sections, i.e., Couinaud's segments 4, 5 and 8, while sparing the left lateral and right posterior sections, i.e., Couinaud's segments 2, 3, 6 and 7. This technique is advocated especially for liver tumors arising in chronic liver diseases such as hepatocellular carcinoma complicating viral hepatitis and metastatic liver tumor with concomitant steatosis of the non-cancerous liver parenchyma, for which right or left trisectionectomy could result in less than optimal remnant liver volume and function.
This is a preview of subscription content, log in to check access.
Access options
Buy single article
Instant unlimited access to the full article PDF.
US$ 39.95
Price includes VAT for USA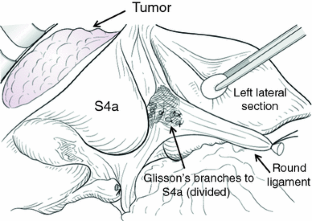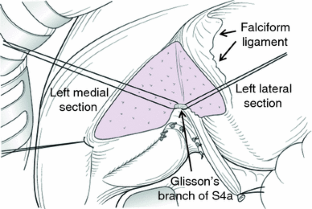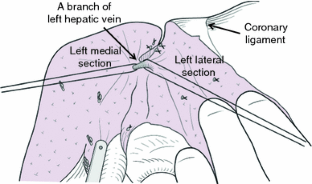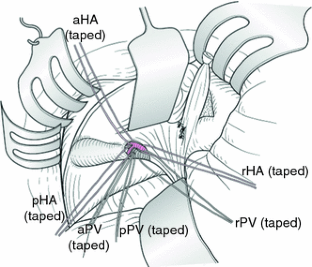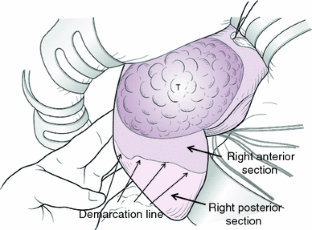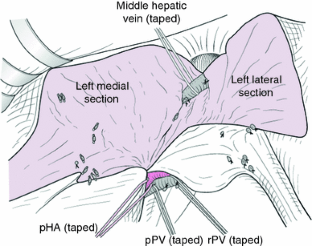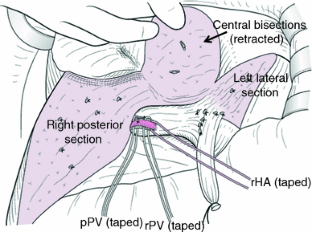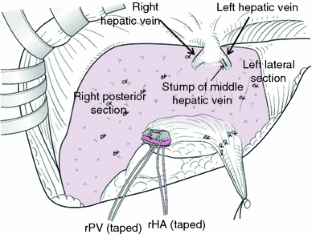 References
1.

Couinaud C, Le Foie. Etudes anatomiques et chirugicales. Paris: Masson & Cie; 1957.

2.

McBride CM, Wallace S. Cancer of the right lobe of the liver: a variety of operative procedures. Arch Surg. 1972;105(2):289–96.

3.

Hasegawa H, Makuuchi M, Yamazaki S, Gunvén P. Central bisegmentectomy of the liver: experience in 16 patients. World J Surg. 1989;13(6):786–90.

4.

Strasberg SM. Nomenclature of hepatic anatomy and resections: a review of the Brisbane 2000 system. J Hepatobiliary Pancreat Surg. 2005;12:351–5.
Conflict of interest
I have no conflict of interest.
Additional information
This article is based on the studies first reported in Highly Advanced Surgery for Hepato-Biliary-Pancreatic Field (in Japanese), Tokyo: Igaku-Shoin, 2010.
Electronic supplementary material
Below is the link to the electronic supplementary material.
Supplementary material 1 (MPG 35520 kb)
About this article
Cite this article
Yanaga, K. Central bisectionectomy (bisegmentectomy) of the liver (with video). J Hepatobiliary Pancreat Sci 19, 44–47 (2012). https://doi.org/10.1007/s00534-011-0449-7
Keywords
Hepatic resection

Central bisectionectomy

Bisegmentectomy

Technique