Abstract
Background/purpose
To describe surgical techniques and results of right hepatic lobectomy (RHL) with thoracotomy.
Methods
This procedure consists of laparotomy and thoracotomy, cholecystectomy, division of the right hepatic artery and right portal vein, mobilization of the liver, division of the right hepatic vein, transection of the liver parenchyma, and division of the right hepatic duct. Thoracotomy allows effective retraction of the costal arch, creating a better operative field and widening the working space.
Results
Between April 2000 and May 2011, RHL, excluding RHL with partial resection of the liver, with bile duct resection, and with combined resection of other organs, was performed in 62 patients. Thoracotomy was employed in 55 patients, but not in the remaining 7. There were no statistically significant differences in age, ICG15, blood loss, Pringle time, or morbidity between the two groups, but there was a significant inter-group difference in operation time. There was no postoperative mortality in either of the groups.
Conclusion
Although RHL with thoracotomy requires a longer operation time than RHL without thoracotomy, a thoraco-abdominal approach offers a greater degree of safety, particularly in patients with massive tumors, or tumors invading the diaphragm, without any increase in morbidity or mortality.
This is a preview of subscription content, log in to check access.
Access options
Buy single article
Instant unlimited access to the full article PDF.
US$ 39.95
Price includes VAT for USA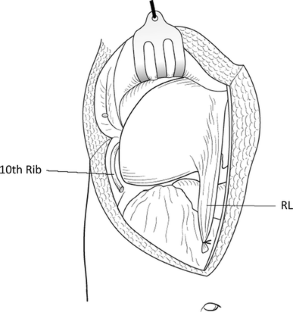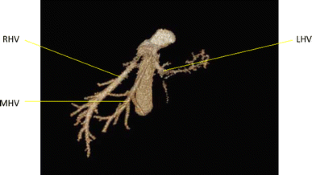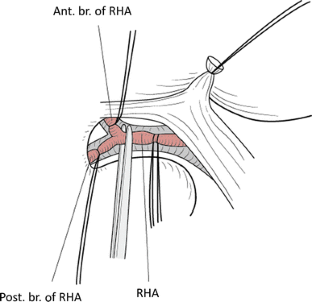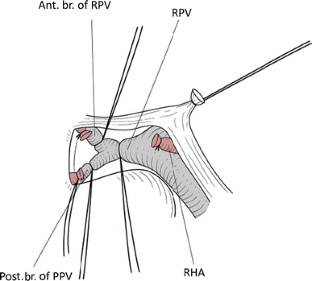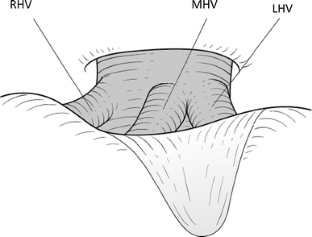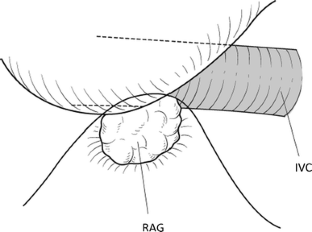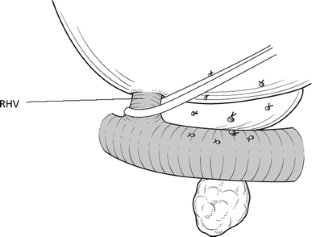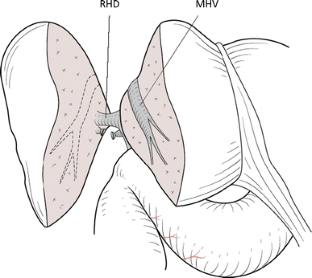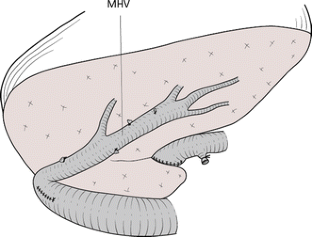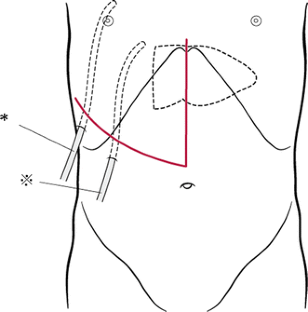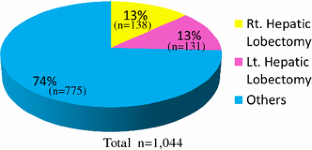 References
1.

Lortat-Jacob J, Robert HG. Hépatectomie droite réglée. Pres Méd. 1952;60:549.

2.

Miyagawa S, Makuuchi M, Kawasaki S, Kakazu T. Criteria for safe hepatic resection. Am J Surg. 1995;169:589–94.

3.

Kubota K, Makuuchi M, Kusaka K, et al. Measurement of liver volume and hepatic functional reserve as a guide to decision-making in resectional surgery for hepatic tumors. Hepatology. 1997;26:1176–81.

4.

Kawasaki S, Makuuchi M. Incisions for hepatectomy. In: Pitfalls and complications in the diagnosis and management of hepatobiliary and pancreatic diseases. Lygidakis NJ, Makuuchi M, editors. Thieme, 1993. pp. 86–88.

5.

Kato M, Kubota K, Kita J, et al. Effect of infra-hepatic vena cava clamping on bleeding during hepatic dissection: a prospective, randomized, controlled study. World J Surg. 2008;32:1082–7.

6.

Healey JE Jr. Clinical anatomic aspects of radical hepatic surgery. J Int Coll Surg. 1954;22:542–50.

7.

Wendell W. Beitrage zur Chirurgie der Leber. Arch f Klin Chir. 1911;95:887–94.

8.

Wangensteen OH. Cancer of the esophagus and stomach. Atlanta: American Cancer Society; 1951. pp. 94–97.

9.

Honjo I, Araki C. Total resection of the right lobe of the liver. J Int Coll Surg. 1955;23:23–8.

10.

Pack GT, Baker HW. Total right hepatic lobectomy: report of a case. Ann Surg. 1953;138:253–8.

11.

Fienberg C, Goldburgh WP. Right hepatic lobectomy for primary carcinoma of the liver. Ann Surg. 1956;144:881–92.

12.

Quattlebaum JK, Quattlebaum JK Jr. Technic of hepatic lobectomy. Ann Surg. 1959;149:648–50.

13.

Pickrell KL, Clay RC. Lobectomy of the liver: report of 3 cases. Arch Surg. 1944;48:267–77.

14.

Altman WA. Resection of the left lobe of the liver for benign hemangioma. JAMA. 1951;146:254.

15.

Satinsky VP. Thoraco-abdominal approach for porto-caval anastomosis. Ann Surg. 1948;128:938–47.

16.

Liu CL, Fan ST, Lo CM, et al. Anterior approach for major right hepatic resection for large hepatocellular carcinoma. Ann Surg. 2000;232:25–31.

17.

Azoulay D, Marin-Hargreaves G, Castaing D, et al. The anterior approach: the right way for right massive hepatectomy. J Am Coll Surg. 2001;192:412–7.

18.

Belghiti J, Guevara OA, Noun R, et al. Liver hanging maneuver: a safe approach to right hepatectomy without liver mobilization. J Am Coll Surg. 2001;193:109–11.

19.

Liu CL, Fan ST, Cheung ST, et al. Anterior approach versus conventional approach right hepatic resection for large hepatocellular carcinoma. A prospective randomized controlled study. Ann Surg. 2006;244:194–203.

20.

Starzl TE, Bell RH, Beart RW, Putnam CW. Hepatic trisegmentectomy and other liver resections. Surg Gynecol Obstet. 1975;141:429–37.

21.

Fortner JG, Kim DK, Maclean BJ, et al. Major hepatic resection for neoplasia: personal experience in 108 patients. Ann Surg. 1978;188:363–71.

22.

Schwatz SI. Right hepatic lobectomy. Am J Surg. 1984;148:668–73.

23.

Makuuchi M, Yamamoto J, Takayama T, et al. Extrahepatic division of the right hepatic vein in hepatectomy. Hepatogastroenterology. 1991;38:176–9.

24.

Pack GT, Miller TR, Brasfield RD. Total right hepatic lobectomy for cancer of the gallbladder; report of three cases. Ann Surg. 1955;142:6–16.

25.

Tsugita M, Takasaki K, Ohtsubo T, et al. Right-side hepatic resection under right thoracoabdominal incision with special reference to a highly anatomical systematized method. Int Surg. 1995;80:242–6.
Conflict of interest
I have no conflict of interest.
Additional information
This article is based on studies first reported in Highly Advanced Surgery for Hepato-Biliary-Pancreatic Field (in Japanese), Tokyo: Igaku-Shoin, 2010.
Electronic supplementary material
Below is the link to the electronic supplementary material.
Supplementary material 1 (MPG 41,896 kb)
About this article
Cite this article
Kubota, K. Right hepatic lobectomy with thoracotomy: a description (with video). J Hepatobiliary Pancreat Sci 19, 30–37 (2012) doi:10.1007/s00534-011-0446-x
Keywords
Right hepatic lobectomy

Thoraco-abdominal approach

Hepatectomy

Thoracotomy