Abstract
Background
Treatment of postoperative chylothorax can be challenging. Conservative treatment and/or surgical management by means of open or minimally invasive thoracic duct ligation for persistent chylothorax are accepted therapeutic options. We present a new retroperitoneoscopic approach for thoracic duct ligation.
Methods
Between January 2006 and May 2017, posterior retroperitoneoscopic thoracic duct ligation was performed in four patients. The thoracic duct was identified transdiaphragmatically and ligated cranially to the cisterna chyli using absorbable clips.
Results
Retroperitoneoscopic ligation resulted in a complete and lasting chylothorax resolution in three patients and marked improvement in a fourth one. Mean operative time was 86 min (range 40–135). There were no perioperative or postoperative complications.
Conclusions
Retroperitoneoscopic thoracic duct ligation is feasible and safe. It allows for a precise anatomical exploration of the thoracic duct caudally to the chyle leak, avoiding the previous operative field and resulting in minimal morbidity. In patients with persistent chylothorax, our approach provides an additional therapeutic option.
This is a preview of subscription content, log in to check access.
Access options
Buy single article
Instant unlimited access to the full article PDF.
US$ 39.95
Price includes VAT for USA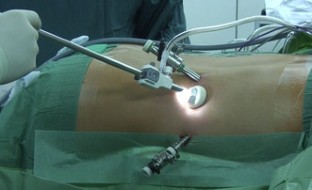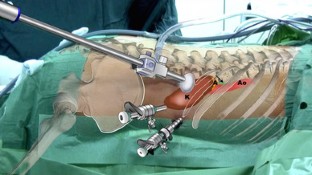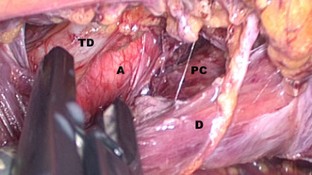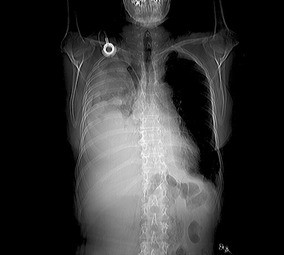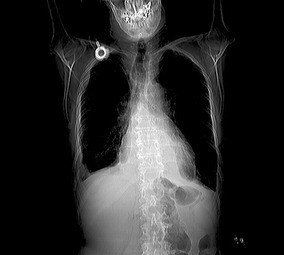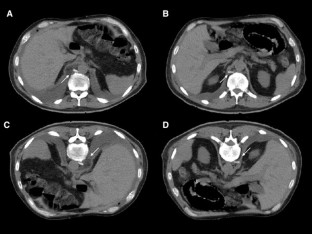 References
1.

Delaney SW, Shi H, Shokrani A, Sinha UK (2017) Management of chyle leak after head and neck surgery: review of current treatment strategies. Int J Otolaryngol 2017:8362874

2.

Selle JG, Snyder WH 3rd, Schreiber JT (1973) Chylothorax: indications for surgery. Ann Surg 177:245–249

3.

Baldridge RR, Lewis RV (1948) Traumatic chylothorax: a review of the literature and report of a case treated by ligation of the thoracic duct and cisterna chyli. Ann Surg 128:1056–1078

4.

D'Amico TA (2016) "Early" thoracic duct ligation for chylothorax after esophagectomy means "now". J Thorac Cardiovasc Surg 151:1405–1406

5.

Kranzfelder M, Gertler R, Hapfelmeier A, Friess H, Feith M (2013) Chylothorax after esophagectomy for cancer: impact of the surgical approach and neoadjuvant treatment: systematic review and institutional analysis. Surg Endosc 27:3530–3538

6.

Dugue L, Sauvanet A, Farges O, Goharin A, Le Mee J, Belghiti J (1998) Output of chyle as an indicator of treatment for chylothorax complicating oesophagectomy. Br J Surg 85:1147–1149

7.

Callari C, Perretta S, Diana M, Dagostino J, Dallemagne B, Marescaux J (2012) Multimedia manuscript. Thoracoscopic management of chylothorax after esophagectomy. Surg Endosc 26:1160

8.

Walz MK, Peitgen K, Hoermann R, Giebler RM, Mann K, Eigler FW (1996) Posterior retroperitoneoscopy as a new minimally invasive approach for adrenalectomy: results of 30 adrenalectomies in 27 patients. World J Surg 20:769–774

9.

Walz MK, Alesina PF, Wenger FA, Deligiannis A, Szuczik E, Petersenn S, Ommer A, Groeben H, Peitgen K, Janssen OE, Philipp T, Neumann HP, Schmid KW, Mann K (2006) Posterior retroperitoneoscopic adrenalectomy–results of 560 procedures in 520 patients. Surgery 140:943–948. (discussion 948–950)

10.

Walz MK, Gwosdz R, Levin SL, Alesina PF, Suttorp AC, Metz KA, Wenger FA, Petersenn S, Mann K, Schmid KW (2008) Retroperitoneoscopic adrenalectomy in Conn's syndrome caused by adrenal adenomas or nodular hyperplasia. World J Surg 32:847–853

11.

Walz MK, Alesina PF (2009) Single access retroperitoneoscopic adrenalectomy (SARA)—one step beyond in endocrine surgery. Langenbecks Arch Surg 394:447–450

12.

Walz MK, Groeben H, Alesina PF (2010) Single-access retroperitoneoscopic adrenalectomy (SARA) versus conventional retroperitoneoscopic adrenalectomy (CORA): a case-control study. World J Surg 34:1386–1390

13.

Alesina PF, Hinrichs J, Meier B, Schmid KW, Neumann HP, Walz MK (2012) Minimally invasive cortical-sparing surgery for bilateral pheochromocytomas. Langenbecks Arch Surg 397:233–238

14.

Lowery AJ, Seeliger B, Alesina PF, Walz MK (2017) Posterior retroperitoneoscopic adrenal surgery for clinical and subclinical Cushing's syndrome in patients with bilateral adrenal disease. Langenbecks Arch Surg 402(5):775–785

15.

Cushing HW (1898) II. Operative wounds of the thoracic duct. Report of a case with suture of the duct. Ann Surg 27:719–728

16.

Brinkmann S, Schroeder W, Junggeburth K, Gutschow CA, Bludau M, Hoelscher AH, Leers JM (2016) Incidence and management of chylothorax after Ivor Lewis esophagectomy for cancer of the esophagus. J Thorac Cardiovasc Surg 151:1398–1404

17.

Schumacher G, Weidemann H, Langrehr JM, Jonas S, Mittler J, Jacob D, Schmidt SC, Spinelli A, Pratschke J, Pfitzmann R, Alekseev D, Neuhaus P (2007) Transabdominal ligation of the thoracic duct as treatment of choice for postoperative chylothorax after esophagectomy. Dis Esophagus 20:19–23

18.

Vassallo BC, Cavadas D, Beveraggi E, Sivori E (2002) Treatment of postoperative chylothorax through laparoscopic thoracic duct ligation. Eur J Cardiothorac Surg 21:556–557

19.

Foxton CR, Kynaston J, Gillett SG, Krysztopik R (2015) Response to 'Thorascopic ligation of the thoracic duct complex in the treatment for high-volume chyle leak following modified radical neck dissection: safe, feasible, but underutilized' (Volume 39, pages 73–74, 2014). Clin Otolaryngol 40(1):68

20.

Icaza OJ Jr, Andrews K, Kuhnke M (2002) Laparoscopic ligation of the thoracic duct in management of chylothorax. J Laparoendosc Adv Surg Tech A 12:129–133

21.

Windhaber RAJ, Holbrook AG, Krysztopik RJ (2010) Blood patch treatment of chylothorax following transthoracic oesophagogastrectomy: a novel technique to aid surgical management. Annals Royal Coll Surg Engl 92(4):e10–e11

22.

Crucitti P, Mangiameli G, Petitti T, Condoluci A, Rocco R, Gallo IF, Longo F, Rocco G (2016) Does prophylactic ligation of the thoracic duct reduce chylothorax rates in patients undergoing oesophagectomy? A systematic review and meta-analysis. Eur J Cardiothorac Surg 50:1019–1024
Acknowledgements
The authors are grateful to Catherine Cers-Meunier for illustrating the anatomical features, to Carlos Alves for video editing, and to Christopher Burel, Guy Temporal, and Iana Shutrova for their valuable assistance in proofreading the manuscript.
Funding
No external funding has been received to support this study.
Ethics declarations
Disclosures
Drs. Barbara Seeliger, Pier F. Alesina, and Martin K. Walz have no conflicts of interest or financial ties to disclose.
Electronic supplementary material
Below is the link to the electronic supplementary material.
Supplementary material 1 (MP4 256861 KB)
About this article
Cite this article
Seeliger, B., Alesina, P.F. & Walz, M.K. Posterior retroperitoneoscopic thoracic duct ligation: a novel surgical approach. Surg Endosc 32, 3732–3737 (2018). https://doi.org/10.1007/s00464-018-6262-5
Received:

Accepted:

Published:

Issue Date:
Keywords
Chylothorax

Chyle leak

Thoracic duct

Retroperitoneoscopic ligation