Abstract
Background/Aim
The application of minimally invasive surgery to chronic pancreatitis (CP) procedures is uncommon. Our objective was to report the safety and feasibility of the robotic approach in the treatment of surgical sequelae of CP, and provide insights into the technique, tricks, and pitfalls associated with the application of robotics to this challenging disease entity.
Methods
A retrospective review of a prospectively maintained database of patients undergoing robotic-assisted resections and/or drainage procedures for CP at the University of Pittsburgh between May 2009 and January 2017 was performed. A video of a robotic Frey procedure is also shown.
Results
Of 812 robotic pancreatic resections and reconstructions 39 were for CP indications. These included 11 total pancreatectomies [with and without auto islet transplantation], 8 Puestow procedures, 4 Frey procedures, 6 pancreaticoduodenectomies, and 10 distal pancreatectomies. Median age was 49, and 41% of the patients were female. The most common etiology for CP was idiopathic pancreatitis (n = 16, 46%). Median operative time was 324 min with a median estimated blood loss of 250 ml. None of the patients required conversion to laparotomy. A Clavien III–IV complication rate was experienced by 5 (13%) patients, including one reoperation. Excluding the eleven patients who underwent TP, rate of clinically relevant postoperative pancreatic fistula was 7% (Grade B = 2, Grade C = 0). No 30 or 90 day mortalities were recorded. The median length of hospital stay was 7 days.
Conclusions
Use of the robotic platform is safe and feasible when tackling complex pancreatic resections for sequelae of chronic pancreatitis.
This is a preview of subscription content, log in to check access.
Access options
Buy single article
Instant unlimited access to the full article PDF.
US$ 39.95
Price includes VAT for USA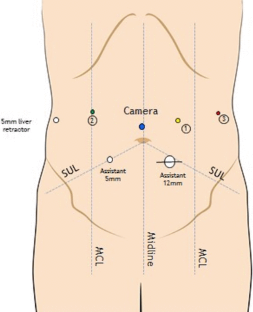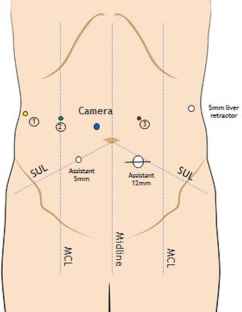 References
1.

Whitcomb DC, Frulloni L, Garg P et al (2016) Chronic pancreatitis: an international draft consensus proposal for a new mechanistic definition. Pancreatology 16(2):218–224

2.

Machicado JD, Yadav D (2017) Epidemiology of recurrent acute and chronic pancreatitis: similarities and differences. Dig Dis Sci 62(7):1683–1691

3.

Levy P, Barthet M, Mollard BR, Amouretti M, Marion-Audibert AM, Dyard F (2006) Estimation of the prevalence and incidence of chronic pancreatitis and its complications. Gastroenterol Clin Biol 30(6–7):838–844

4.

Yadav D, Timmons L, Benson JT, Dierkhising RA, Chari ST (2011) Incidence, prevalence, and survival of chronic pancreatitis: a population-based study. Am J Gastroenterol 106(12):2192–2199

5.

Everhart JE, Ruhl CE (2009) Burden of digestive diseases in the United States Part III: liver, biliary tract, and pancreas. Gastroenterology 136(4):1134–1144

6.

Anderson MA, Akshintala V, Albers KM et al (2016) Mechanism, assessment and management of pain in chronic pancreatitis: recommendations of a multidisciplinary study group. Pancreatology 16(1):83–94

7.

Jawad ZAR, Kyriakides C, Pai M et al (2017) Surgery remains the best option for the management of pain in patients with chronic pancreatitis: a systematic review and meta-analysis. Asian J Surg 40(3):179–185

8.

Zureikat AH, Moser AJ, Boone BA, Bartlett DL, Zenati M, Zeh HJ 3rd (2013) 250 robotic pancreatic resections: safety and feasibility. Ann Surg 258(4):554–559 discussion 559–562

9.

Croome KP, Farnell MB, Que FG et al (2014) Total laparoscopic pancreaticoduodenectomy for pancreatic ductal adenocarcinoma: oncologic advantages over open approaches? Ann Surg 260(4):633–638 discussion 638–640

10.

Bassi C, Marchegiani G, Dervenis C et al (2017) The 2016 update of the International Study Group (ISGPS) definition and grading of postoperative pancreatic fistula: 11 years after. Surgery 161(3):584–591

11.

Dindo D, Demartines N, Clavien PA (2004) Classification of surgical complications: a new proposal with evaluation in a cohort of 6336 patients and results of a survey. Ann Surg 240(2):205–213

12.

Zeh HJ, 3rd, Bartlett DL, Moser AJ (2011) Robotic-assisted major pancreatic resection. Adv Surg 45:323–340

13.

Zureikat AH, Nguyen T, Boone BA et al (2015) Robotic total pancreatectomy with or without autologous islet cell transplantation: replication of an open technique through a minimal access approach. Surg Endosc 29(1):176–183

14.

Duval MK Jr (1954) Caudal pancreatico-jejunostomy for chronic relapsing pancreatitis. Ann Surg 140(6):775–785

15.

O'Neil SJ, Aranha GV (2003) Lateral pancreaticojejunostomy for chronic pancreatitis. World J Surg 27(11):1196–1202

16.

Delcore R, Rodriguez FJ, Thomas JH, Forster J, Hermreck AS (1994) The role of pancreatojejunostomy in patients without dilated pancreatic ducts. Am J Surg 168(6):598–601 discussion 601–592.

17.

Greenlee HB, Prinz RA, Aranha GV (1990) Long-term results of side-to-side pancreaticojejunostomy. World J Surg 14(1):70–76

18.

Bradley EL, 3rd. (1987) Long-term results of pancreatojejunostomy in patients with chronic pancreatitis. Am J Surg 153(2):207–213

19.

Warshaw AL, Popp JW Jr, Schapiro RH (1980) Long-term patency, pancreatic function, and pain relief after lateral pancreaticojejunostomy for chronic pancreatitis. Gastroenterology 79(2):289–293

20.

Taylor RH, Bagley FH, Braasch JW, Warren KW (1981) Ductal drainage or resection for chronic pancreatitis. Am J Surg 141(1):28–33

21.

Kurian MS, Gagner M (1999) Laparoscopic side-to-side pancreaticojejunostomy (Partington-Rochelle) for chronic pancreatitis. J Hepatobiliary Pancreat Surg 6(4):382–386

22.

Tantia O, Jindal MK, Khanna S, Sen B (2004) Laparoscopic lateral pancreaticojejunostomy: our experience of 17 cases. Surg Endosc 18(7):1054–1057

23.

Khaled YS, Ammori BJ (2014) Laparoscopic lateral pancreaticojejunostomy and laparoscopic Berne modification of Beger procedure for the treatment of chronic pancreatitis: the first UK experience. Surg Laparosc Endosc Percutan Tech 24(5):e178–e182

24.

Palanivelu C, Shetty R, Jani K et al (2006) Laparoscopic lateral pancreaticojejunostomy: a new remedy for an old ailment. Surg Endosc 20(3):458–461

25.

Meehan JJ, Sawin R (2011) Robotic lateral pancreaticojejunostomy (Puestow). J Pediatr Surg 46(6):e5–e8

26.

Falconi M, Bassi C, Casetti L et al (2006) Long-term results of Frey's procedure for chronic pancreatitis: a longitudinal prospective study on 40 patients. J Gastrointest Surg 10(4):504–510

27.

Frey CF, Amikura K (1994) Local resection of the head of the pancreas combined with longitudinal pancreaticojejunostomy in the management of patients with chronic pancreatitis. Ann Surg 220(4):492–504; discussion 504–497

28.

Izbicki JR, Bloechle C, Knoefel WT, Kuechler T, Binmoeller KF, Broelsch CE (1995) Duodenum-preserving resection of the head of the pancreas in chronic pancreatitis. A prospective, randomized trial. Ann Surg 221(4):350–358

29.

Keck T, Wellner UF, Riediger H et al (2010) Long-term outcome after 92 duodenum-preserving pancreatic head resections for chronic pancreatitis: comparison of Beger and Frey procedures. J Gastrointest Surg 14(3):549–556

30.

Tan CL, Zhang H, Li KZ (2015) Single center experience in selecting the laparoscopic Frey procedure for chronic pancreatitis. World J Gastroenterol 21(44):12644–12652

31.

Bhayani NH, Enomoto LM, Miller JL et al (2014) Morbidity of total pancreatectomy with islet cell auto-transplantation compared to total pancreatectomy alone. HPB (Oxford) 16(6):522–527

32.

Fan CJ, Hirose K, Walsh CM et al (2017) Laparoscopic Total pancreatectomy with islet autotransplantation and intraoperative islet Separation as a treatment for patients with chronic pancreatitis. JAMA Surg 152(6):550–556

33.

Galvani CA, Rodriguez Rilo H, Samame J, Porubsky M, Rana A, Gruessner RW (2014) Fully robotic-assisted technique for total pancreatectomy with an autologous islet transplant in chronic pancreatitis patients: results of a first series. J Am Coll Surg 218(3):e73–e78

34.

Shakir M, Boone BA, Polanco PM et al (2015) The learning curve for robotic distal pancreatectomy: an analysis of outcomes of the first 100 consecutive cases at a high-volume pancreatic centre. HPB (Oxford) 17(7):580–586

35.

Boone BA, Zenati M, Hogg ME et al (2015) Assessment of quality outcomes for robotic pancreaticoduodenectomy: identification of the learning curve. JAMA Surg 150(5):416–422
Ethics declarations
Disclosures
Drs. Ahmad Hamad, Mazen Zenati, Trang Nguyen, Melissa Hogg, Herbert Zeh, and Amer Zureikat have no conflicts of interest or financial ties to disclose.
Electronic supplementary material
Below is the link to the electronic supplementary material.
Supplementary material 1 (MP4 341853 KB)
About this article
Cite this article
Hamad, A., Zenati, M.S., Nguyen, T.K. et al. Safety and feasibility of the robotic platform in the management of surgical sequelae of chronic pancreatitis. Surg Endosc 32, 1056–1065 (2018). https://doi.org/10.1007/s00464-017-6010-2
Received:

Accepted:

Published:

Issue Date:
Keywords
Chronic pancreatitis

Robotic surgery

Frey

Puestow

Total pancreatectomy

Pancreatectomy