Abstract
Background
The use of video-assisted thoracoscopic surgery (VATS) has substantially increased in recent years. These procedures involve the insertion of specialized devices into the thoracic cavity via access ports. However, conventional devices such as cotton-tipped applicators and graspers can limit the field of view and injure the fragile lung tissue. The aim of this study was to develop a novel lung-stabilizing device for VATS that provides a good surgical field of view without causing lung injury.
Methods
We developed a novel suction-based lung-stabilizing device equipped with three hemispheric 20-mm-diameter silicon suction cups. The utility and safety of the novel device were evaluated using a resected pig lung and canine models. In order to assess potential organ damage arising from the use of the novel device, canine lung parenchyma and pleura were macroscopically and microscopically examined after the device had been continuously applied under negative pressure conditions of −400 or −540 mmHg for 1 h.
Results
To assess the utility of the novel device, we performed lobectomies in the resected pig lung and VATS in canine models. The device demonstrated sufficient power to stabilize the lungs and provided a clear field of view during surgery, which enabled us to perform VATS lobectomies more easily than conventional stabilizing forceps. Assessment of the dogs' lungs immediately after detaching the suction-based device revealed no complications such as hemorrhage, air leaks, and bullae formation. Pathological examination after 7 days also showed no substantial damage, except for a small impression in the parenchyma and pleura of the surface layer where the device had contacted the lung tissue.
Conclusions
Although further validation studies in clinical settings are required, our study indicates that the novel lung-stabilizing device has potentially useful applications in VATS procedures.
This is a preview of subscription content, log in to check access.
Access options
Buy single article
Instant unlimited access to the full article PDF.
US$ 39.95
Price includes VAT for USA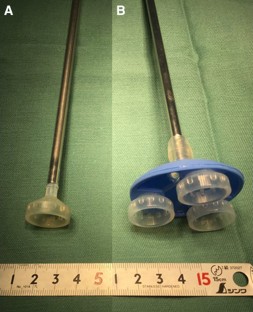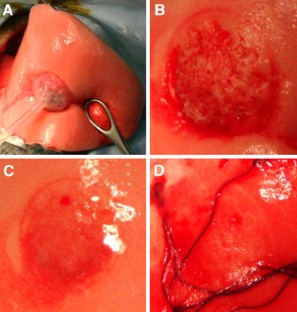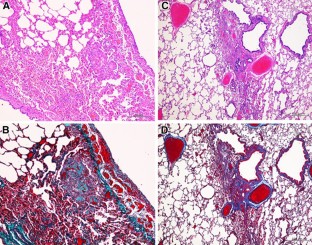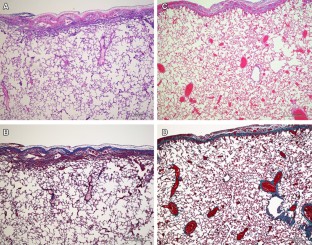 References
1.

Shimizu K, Nakano T, Kakegawa S, Ohtaki Y, Nagashima T, Kamiyoshihara M, Atsumi J, Igai H, Takeyoshi I (2012) Pericardium reconstruction with the starfish heart positioner after extended thymectomy with combined left side pericardium resection. Ann Thorac Surg. doi:10.1016/j.athoracsur

2.

Ishikawa N, Watanabe G, Ohtake H, Terada T (2007) Starfish™ heart positioner maintains right ventricular function during lateral wall displacement. Innovations (Phila) 1:20–24.doi:10.1097/01.IMI.0000250498.00585.4f

3.

Gründeman PF, Verlaan CW, van Boven WJ, Borst C (2003) Ninety-degree anterior cardiac displacement in off-pump coronary artery bypass grafting: the Starfish cardiac positioner preserves stroke volume and arterial pressure. Circulation. doi:10.1016/S0003-4975(03)01363-8

4.

Gründeman PF, Budde R, Beck HM, van Boven WJ, Borst C (2003) Endoscopic exposure and stabilization of posterior and inferior branches using the endo-starfish cardiac positioner and the endo-octopus stabilizer for closed-chest beating heart multivessel CABG: hemodynamic changes in the pig. Circulation 108:34–38. doi:10.1161/01.cir.0000087901.78859.f9

5.

Matsuura N, Ishikawa S, Misaki N, Yokomise H (2010) A new application for the heart positioner in operations for mediastinal tumors. Ann Thorac Surg. doi:10.1016/j.athoracsur.2010.02.021

6.

Japanese Standards Association(JSA) (2014). Medical gas pipeline systems, Japan
Acknowledgements
We would like to express our appreciation to Messrs. Fumikazu Watanabe and Akihiro Asai of Fuji Systems Corporation (Tokyo, Japan) for supplying us with the device prototype.
Ethics declarations
Disclosures
The funding source had no role in study design, data collection, analysis, manuscript preparation, or the decision to publish. This work was supported by Fuji Systems Corp., Tokyo, Japan.
Electronic supplementary material
Below is the link to the electronic supplementary material.
The video shows that the novel device had sufficient power to stabilize and lift up the isolated porcine lung at -400 mmHg. (WMV 43935 KB)
The unmodified OVALEADTM device tended to become detached from the lung due to the softness of the tissue and the limited insert angle during VATS. The video shows the use of the novel device to perform VATS lower lobectomy in a canine model. The device demonstrated sufficient power to stabilize the lung, and allowed a clear and unobstructed view to be obtained. (WMV 12763 KB)
About this article
Cite this article
Muranishi, Y., Sato, T., Yutaka, Y. et al. Development of a novel lung-stabilizing device for VATS procedures. Surg Endosc 31, 4260–4267 (2017). https://doi.org/10.1007/s00464-017-5440-1
Received:

Accepted:

Published:

Issue Date:
Keywords
Video-assisted thoracoscopic surgery

Novel device

Lung-stabilizing device

Suction cup

Organ injury

Non-invasive surgery