Abstract
Background
Laparoscopic adjustable gastric banding (LAGB) has proven to be a safe and effective surgical treatment for morbid obesity. It can be a simple, fast, reversible, anatomy-preserving procedure. Despite these advantages, its long-term efficacy came into question by the occurrence of complications such as intragastric band migration. Consistent information regarding this complication is still lacking. Treatment for migration is still being debated as well. Most of the inconsistencies of these data stem from the very low number of patients reported in single-center experiences or case reports. Lack of multicenter experience is evident. The aim of this study was to perform a retrospective analysis of data on intragastric migration in a large multicenter cohort of patients who underwent LAGB.
Methods
A retrospective multicenter study on LAGB patients was performed. Data had been entered into a prospective database of the Italian Group for LapBand® (GILB) since January 1997. Pars flaccida and perigastric positioning were considered along with different kinds of gastric bands by the same manufacturer. Time of diagnosis, mean body mass index (BMI), presentation symptoms, and conservative and surgical therapy of intragastric migration were considered.
Results
From January 1997 to December 2009, a total of 6,839 patients underwent LAGB and their data were recorded [5,660 females, 1,179 males; mean age 38.5 ± 18.2 years (range 21–62 years); mean BMI = 46.7 ± 7.7 kg/m2 (range 37.3–68.3); excess weight (EW) 61.8 ± 25.4 kg (range 36–130); %EW 91.1 ± 32.4 % (range 21–112 %)]. A total of 177 of 6,839 (2.5 %) intragastric erosions were observed. According to the postoperative time of follow-up, the diagnosis of intragastric migration was made in 74 (41.8 %), 14 (7.9 %), 38 (21.4 %), 40 (22.6 %), 6 (3.4 %), and 4 (2.2 %) banded patients at 6–12, 24, 36, 48, 60, and 72 months after banding, respectively. Most of intragastric band migration during the first 2 years occurred in bands with no or a few milliliters of filling. In patients with late erosion, the bands were adjusted several times; no band was overfilled but one was filled to the maximum or submaximum with a maximum of two adjustments. Erosions diagnosed during the first 24 months were related to the experience of the surgical staff, while late erosions were not.
Conclusions
Intragastric band migration or band erosion is a rare, disturbing, and usually not life-threatening complication of gastric banding. Its pathogenesis is probably linked to different mechanisms in early (technical failure in retrogastric passage) or late (band management) presentation. It is usually asymptomatic and there is no pathognomonic presentation. A wide range of therapeutic options are available, from simple endoscopic or laparoscopic removal to early or late band replacement or other bariatric procedure. More experience and more studies are needed to lower its presentation rate and definitively clarify its pathogenesis to address the right therapeutic option.
This is a preview of subscription content, log in to check access.
Access options
Buy single article
Instant access to the full article PDF.
US$ 39.95
Price includes VAT for USA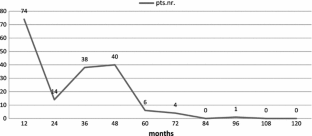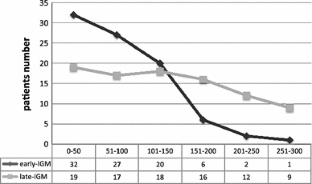 References
1.

Carelli AM, Youn HA, Kurian MS, Ren CJ, Fielding GD (2010) Safety of the laparoscopic adjustable gastric banding: 7 years data from US center of excellence. Surg Endosc 24:1819–1823

2.

Egberts K, Brown WA, O'Brien PE (2011) Systematic review of erosion after laparoscopic adjustable gastric banding. Obes Surg 21:1272–1279

3.

Angrisani L, Furbetta F, Doldi SB, Italian Group for Lap-Band (GILB) (2003) The Lap Band adjustable gastric banding system: the Italian experience with 1863 patients operated on 6 years. Surg Endosc 17:409–412

4.

Dargent J (2004) Surgical treatment of morbid obesity by adjustable gastric band: the case for a conservative strategy in the case of failure - a 9-year series. Obes Surg 14:986–990

5.

Nocca D, Frering V, Gallix B, de Seguin des Hons C, Noe P, Pierredon Foulonge MB, Millat B, Fabre JM (2005) Migration of adjustable gastric banding from a cohort study of 4,236 patients. Surg Endosc 19:947–950

6.

Cherian PT, Goussous G, Ashori F, Sigurdsson A (2010) Band erosion after laparoscopic gastric banding: a retrospective analysis of 865 patients over 5 years. Surg Endosc 24:2031–2038

7.

Fobi M, Lee H, Igwe D, Felahy B, James E, Stanczyc M, Fobi N (2001) Band erosion: incidence, etiology, management and outcome after banded vertical gastric bypass. Obes Surg 11:699–707

8.

Deitel M (1990) Erosion of Marlex band and Silastic ring into the stomach after gastroplasty. Am J Gastroenterol 85:665–666

9.

Osborne DR, Hobbs KE (1981) Dacron graft erosion of the duodenum: a complication of interposition mesocaval shunt operations. Br J Surg 68:483–484

10.

Dutta S (2007) Prosthetic esophageal erosion after mesh hiatoplasty in a child removed by transabdominal endogastric surgery. J Pediatric Surg 42:252–256

11.

Meir E, Van Baden M (1999) Adjustable silicone gastric banding and band erosion: Personal experience and hypotheses. Obes Surg 9:191–193

12.

Ceelen W, Walder J, Cardon A, Van Renterghem K, Hesse U, El Malt M, Pattyn P (2003) Surgical treatment of severe obesity with a low-pressure adjustable gastric band: experimental data and clinical results in 625 patients. Ann Surg 237:10–16

13.

Neto MP, Ramos AC, Campos JM, Murakami AH, Falcão M, Moura EH, Evangelista LF, Escalona A, Zundel N (2010) Endoscopic removal of eroded adjustable gastric band: lessons learned after 5 years and 78 cases. Surg Obes Relat Dis 6:423–427

14.

Di Lorenzo N, Furbetta F, Favretti F et al (2010) Laparoscopic adjustable gastric banding via pars flaccida vs perigastric positioning: technique, complications and results on 2,549 patients. Surg Endosc 24:1519–1523

15.

Westling A, Bjurling K, Ohrvall M et al (1998) Silicone-adjustable gastric banding: disappointing results. Obes Surg 8:467–474

16.

Vertruyen M, Paul G (2003) 11-cm Lap-Band System placement after history of intragastric migration. Obes Surg 13:435–438

17.

Niville E, Dams A, Vlasselaers J (2001) Lap-Band erosion: incidence and treatment. Obes Surg 11:744–747

18.

Kurian M, Sultan S, Garg K, Youn H, Fielding F, Ren-Fielding C (2010) Evaluating gastric erosion in band management: an algorithm for stratification of risk. Surg Obes Rel Dis 6:386–389

19.

Christou N, Efthimiou E (2009) Five-year outcomes of laparoscopic adjustable gastric banding and laparoscopic Roux-en-Y gastric bypass in a comprehensive bariatric surgery program in Canada. Can J Surg 52:E249–E258

20.

Abu Abeid S, Szold A (2001) Laparoscopic management of LapBand erosion. Obes Surg 17:87–89

21.

Fried M (2008) The current science of gastric banding: an overview of pressure-volume theory in band adjustments. Surg Obes Relat Dis 4(3 Suppl):S14–S21

22.

Rao AR, Ramalingam G (2006) Exsanguinating hemorrhage following gastric erosion after laparoscopic adjustable gastric banding. Obes Surg 16:1675–1678

23.

Campos J, Famos A, Galvao MN, Siqueira L, Evangelista LF, Ferraz A, Ferraz E (2007) Hypovolemic shock due to intragastric migration of an adjustable gastric band. Obes Surg 17:362–364

24.

Iqbal M, Majunath S, Seenath M, Khan A (2008) Massive upper gastrointestinal hemorrhage: an unusual presentation after laparoscopic adjustable gastric banding due to erosion into the celiac axis. Obes Surg 18:759–760

25.

Png KS, Rao J, Lim KH, Chia KH (2008) Lap-band causing left gastric artery erosion presenting with torrential hemorrhage. Obes Surg 18:1050–1052

26.

Egbeare DM, Myers AF, Lawrance RJ (2007) Small bowel obstruction secondary to intragastric erosion and migration of a gastric band. J Gastrointest Surg 17:983–984

27.

Hainaux B, Agneessens E, Rubesova E et al (2005) Intragastric band erosion after laparoscopic adjustable gastric banding for morbid obesity: imaging characteristics of an underreported complication. AJR Am J Roentgenol 184:109–112

28.

Ayloo S, Bueno R (2009) Band erosion: laparoscopic removal of lap-band. Surg Endosc 23:657–658

29.

Angrisani L, Lorenzo M, Santoro T, Nicodemi O, Persico G, Tesauro B (1999) Videolaparoscopic treatment of gastric banding complications. Obes Surg 9:58–62

30.

Kohn GP, Hansen CA, Gilhome RW, McHenry RC, Spilias DC, Hensman C (2012) Laparoscopic management of gastric band erosions: a 10-year series of 49 cases. Surg Endosc 26:541–545

31.

Patel S, Eckstein J, Acholonu E, Abu-Jaish W, Szomstein S, Rosenthal RJ (2010) Reasons and outcomes of laparoscopic revisional surgery after laparoscopic adjustable gastric banding for morbid obesity. Surg Obes Relat Dis 6:391–398

32.

Suter M, Giusti V, Héraief E et al (2004) Band erosion after laparoscopic gastric banding: occurrence and results after conversion to Roux-en-Y gastric bypass. Obes Surg 14:381–386

33.

Abu-Abeid S, Bar-Zohar D, Sagie B, Klausner J (2005) Treatment of intragastric band migration following laparoscopic banding: safety and feasibility of simultaneous laparoscopic band removal and replacement. Obes Surg 15:849–852

34.

Chisholm J, Kitan N, Toouli J, Kow L (2011) Gastric band erosion in 63 cases: endoscopic removal and rebanding evaluated. Obes Surg 21:1676–1681

35.

Niville E, Dams A, Van der Speeten K, Verhelst H (2005) Results of lap rebanding procedures after Lap-Band removal for band erosion - a mid-term evaluation. Obes Surg 15:630–633

36.

Iacopini F, Di Lorenzo N, Altorio F, Schurr MO, Scozzarro A (2010) Over-the-scope clip closure of two chronic fistulas after gastric band penetration. World J Gastroenterol 16:1665–1669

37.

Galvao NMP, Ramos AC, Campos JM, Murakami AH, Falcao M et al (2010) Endoscopic removal of eroded adjustable gastric band: lessons learned after 5 years and 78 cases. Surg Obes Relat Dis 6:413–428

38.

Regushi L, Groebli Y, Meyer JL, Walder J, Margalith D, Schneider R (2003) Gastroscopic removal of an adjustable gastric band after partial intragastric migration. Obes Surg 13:281–284

39.

O'Brien P (2010) Comment on: Endoscopic removal of eroded adjustable gastric band: lessons learned after 5 years and 78 cases. Surg Obes Relat Dis 6:427–428

40.

Weiss H, Nehoda H, Labeck B, Peer R, Aigner F (2000) Gastroscopic band removal after intragastric migration of adjustable gastric band: a new minimal invasive technique. Obes Surg 10:167–170

41.

Cherian PT, Goussus G, Sigurdsson A (2009) Management of band erosion with omental plugging: case series from a 5-year laparoscopic gastric banding experience. Obes Surg 19:1409–1431
Disclosures
All authors declare to have no conflicts of interest or financial ties to disclose.
About this article
Cite this article
Di Lorenzo, N., Lorenzo, M., Furbetta, F. et al. Intragastric gastric band migration: erosion: an analysis of multicenter experience on 177 patients. Surg Endosc 27, 1151–1157 (2013). https://doi.org/10.1007/s00464-012-2566-z
Received:

Accepted:

Published:

Issue Date:
Keywords
Laparoscopic adjustable gastric band

Bariatric surgery

Obesity