This is a preview of subscription content, log in to check access.
Access options
Buy single article
Instant unlimited access to the full article PDF.
US$ 39.95
Price includes VAT for USA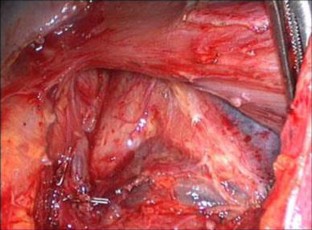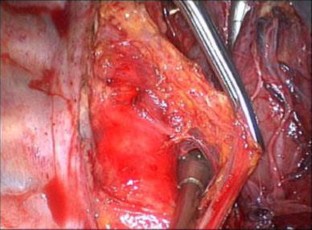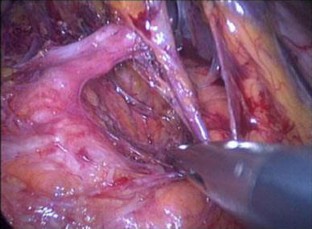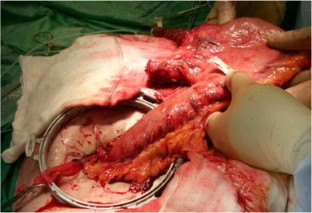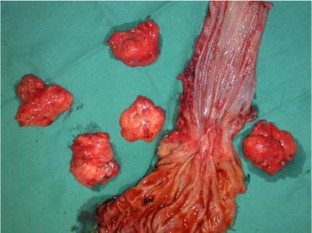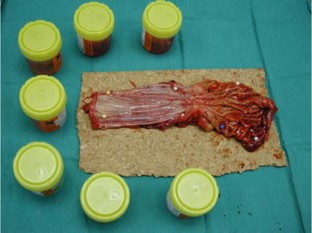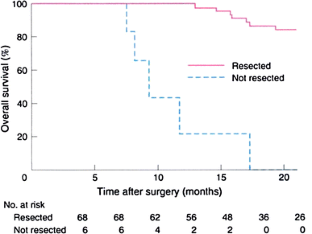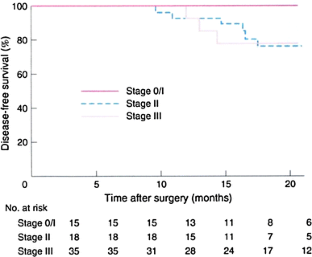 References
1.

Griffin SM, Shaw IH, Dresner SM (2002) Early complications after Ivor Lewis subtotal oesophagectomy with two-field lymphadenectomy: risk factors and management. J Am Coll Surg 194:285–297

2.

Luketich JD, Alvelo-Rivera M, Buenaventura PO, Christie NA, McCaughan JS, Litle VR, Schauer PR, Close JM, Fernando HC (2003) Minimally invasive esophagectomy: outcomes in 222 patients. Ann Surg 238:486–494

3.

Berrisford RG, Wajed SA, Sanders D, Rucklidge MW (2008) Short-term outcomes following total minimally invasive oesophagectomy. Br J Surg 95:602–610

4.

Medical Research Council Oesophageal Cancer Working Group (2002) Surgical resection with or without preoperative chemotherapy in oesophageal cancer: a randomized controlled trial. Lancet 359:1727–1733

5.

Veeramootoo D, Shore AC, Shields B, Cooper M, Berrisford RG, Wajed SA (2010) Ischaemic conditioning shows a time-dependant influence on fate of the gastric conduit following minimally invasive oesophagectomy. Surg Endosc 24(5):1126–1131

6.

Berrisford RG, Veeramootoo D, Parameswaran R, Krishnadas R, Wajed SA (2009) Laparoscopic ischaemic conditioning of the stomach may reduce gastric conduit morbidity following total minimally invasive oesophagectomy. Eur J Cardiothorac Surg 36:888–893; discussion 893

7.

Velineni R, Veeramootoo D, Mitchell K, Berrisford RG, Wajed SA (2009) The pattern for early recurrence following minimally invasive oesophagectomy for cancer. Br J Surg 96(S6):4

8.

Parameswaran R, Blazeby JM, Hughes R, Mitchell K, Berrisford RG, Wajed SA (2010) Health-related quality of life after minimally invasive oesophagectomy. Br J Surg 97(4):525–531
Acknowledgments
The authors are indebted to Dr. Jeffrey H. Peters, MD, Seymour I. Schwartz Professor and Chairman, Department of Surgery, University of Rochester, New York, USA, for his sponsorship toward the presentation of this work at the SAGES 2009 meeting.
Disclosures
Darmarajah Veeramootoo, Clare Taylor, and Shahjehan A. Wajed have no conflicts of interest or financial ties to disclose.
Additional information
Presented at the SAGES 2009 Annual Meeting, April 22–24, 2009, Phoenix, AZ.
Electronic supplementary material
Below is the link to the electronic supplementary material.
Supplementary material 1 (MP4 187882 kb)
About this article
Cite this article
Veeramootoo, D., Taylor, C. & Wajed, S.A. Minimally invasive esophagectomy with two-field lymphadenectomy. Surg Endosc 25, 3110–3115 (2011). https://doi.org/10.1007/s00464-011-1625-1
Received:

Accepted:

Published:

Issue Date:
Keywords
Achalasia

Left Gastric Artery

Gastric Conduit

Inferior Pulmonary Vein

Esophagogastric Anastomosis