Abstract
A prefabricated oral screen has shown promising results as a muscle self-training device to improve the lip function of stroke patients affected by oropharyngeal dysphagia. However, a technique for the measurement of lip muscle force, whether in healthy individuals or in stroke patients, is lacking. The present study was designed to (1) test the intra- and interreliability of lip force measurements by means of a newly devised Lip Force Meter, LF100, (2) determine a normal lower limit for lip force in newtons (N), and (3) ascertain the instrument's sensitivity and specificity. LF100 is a modified strain gauge for recording the ability of lips to withstand pressure from a predentally placed oral screen. Forty-two healthy controls and 22 stroke patients agreed to participate in the trial. The controls and patients were examined three times with the LF100, with 2-min rest intervals, twice by investigator MH and once by investigator MO. Intrainvestigator reliability with the LF100 proved excellent in both controls and patients: ICC was 0.83 and 0.90, respectively. Interinvestigator reliability was good or excellent in both groups: ICC was 0.71 and 0.91. There was a significant difference in lip force between controls and stroke patients (mean = 24.7 ± 6.3 N and 9.5 ± 5.5 N, p < 0.001). The sensitivity of LF100 was 91% and the specificity 95%. The cutoff level for normal lip force was 15 N. The LF100 showed itself to be a suitable and reliable instrument for measuring lip force.
This is a preview of subscription content, log in to check access.
Access options
Buy single article
Instant unlimited access to the full article PDF.
US$ 39.95
Price includes VAT for USA
Subscribe to journal
Immediate online access to all issues from 2019. Subscription will auto renew annually.
US$ 99
This is the net price. Taxes to be calculated in checkout.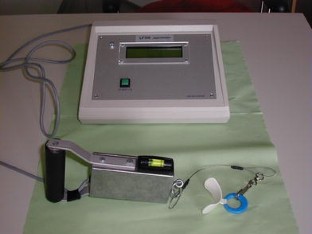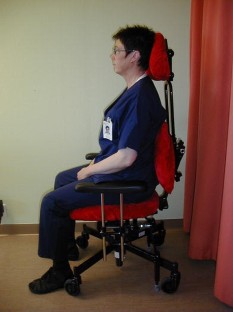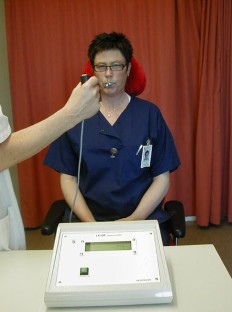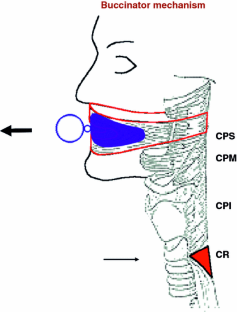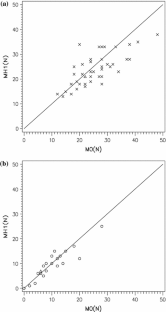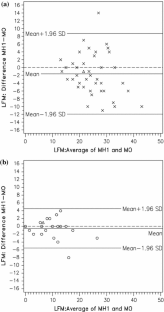 References
1.

Hägg M, Larsson B. Effects of motor and sensory stimulation in stroke patients with long-lasting dysphagia. Dysphagia 2004;19:219–230.

2.

Gordon C, Langton HR, Wade DT. Dysphagia in acute stroke. BMJ 1987;295:411–414.

3.

Mann G, Hankey G, Cameron D. Swallowing function after stroke. Prognosis and prognostic factors at 6 months. Stroke 1999;30:744–748.

4.

Paciaroni M, Mazzotta G, Corea F, Caso V, Venti M, Milia P, Silvestrelli G, Palmerini F, Pametti L, Gallai V. Dysphagia following stroke. Eur Neurol 2004;51:162–167.

5.

Ertekin C, Aydogdu I. Neurophysiology of swallowing. Clin Neurophysiol 2003;114:2226–2244.

6.

Thüer U, Ingervall B. Effect of muscle exercise with an oral screen on lip function. Eur J Orthod 1990;12:198–208.

7.

Owan-Moll P, Ingervall B. Effect of oral screen treatment on dentition, lip morphology, and function in children with incompetent lips. Am J Orthod 1984;85:37–46.

8.

Castillo Morales RC, Brondo JJ, Haberstock B, In: Die orofaziale Regulationstherapie, 1st ed. München: Richard Pflaum Verlag GmbH, 1991, pp 21–188.

9.

Perkins RE, Blanton PL, Biggs N. Electromyographic analysis of the "buccinator mechanism" in human beings. J Dent Res 1977;56:783–794.

10.

Nathadwarawala KM, Nicklin J, Wiles CM. A timed test of swallowing capacity for neurological patients. J Neurol Neurosurg Psychiatry 1992;55:822–825.

11.

Kalyanee M, Nathadwarawala KM, McGroary A, Wiles CM. Swallowing in neurological outpatients: Use of a timed test. Dysphagia 1994;9:120–129.

12.

Bland JM, Altman DG. Measurement: Statistical methods for assessing agreement between two methods of clinical measurement: Lancet 1986;8:307–310.

13.

Fleiss JL. The Design and Analysis of Clinical Experiments. NewYork: Wiley, 1986, pp 1–31.

14.

Fucile S, Wright PM, Chan I, Yee S, Langlais ME, Gisel E. Functional oral-motor skills: Do they change with age? Dysphagia 1998;13:195–201.
Acknowledgment
This work was supported by grants from The Centre for Research & Development, Uppsala University/Gävleborg County Council, Sweden, and the Capios Research Foundation, Sweden. Many thanks to Lita Tibbling Grahn, MD, PhD, for invaluable help with the manuscript and interpretation of data. Biostatistician Lisa Wernroth and clinical data manager Patrik Holmqvist, Uppsala Clinical Research Center (UCR), were involved from the outset in planning the study design and were responsible for statistical evaluation.
About this article
Cite this article
Hägg, M., Olgarsson, M. & Anniko, M. Reliable Lip Force Measurement in Healthy Controls and in Patients with Stroke: A Methodologic Study. Dysphagia 23, 291–296 (2008). https://doi.org/10.1007/s00455-007-9143-y
Received:

Accepted:

Published:

Issue Date:
Keywords
Controls

Lip force

Reliability

Sensitivity

Specificity

Stroke

Deglutition

Deglutition disorders