Abstract
Dysphagia rehabilitation, historically, has focused a great deal on various compensations during swallowing to prevent aspiration and/or improve safety and efficiency. Exercise, in general, has been a part of the dysphagia rehabilitation landscape. However, heightened discussions in the field regarding best practices for exercise training, particularly strengthening, raise more questions than answers. The intent of this paper is to (1) explore the overriding principles of neuromuscular plasticity with regard to strength training, (2) evaluate how current exercise-training interventions in dysphagia rehabilitation correspond to these principles, and (3) postulate directions for future study of normal and disordered swallowing and determine how to incorporate these principles into dysphagia rehabilitation.
This is a preview of subscription content, log in to check access.
Access options
Buy single article
Instant access to the full article PDF.
US$ 39.95
Price includes VAT for USA
Subscribe to journal
Immediate online access to all issues from 2019. Subscription will auto renew annually.
US$ 99
This is the net price. Taxes to be calculated in checkout.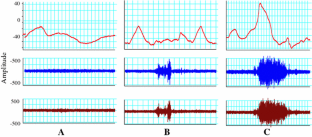 References
1.

Buchholz DW: Dysphagia associated with neurological disorders. Acta Otorhinolaryngol Belg 48(2):143–155, 1994

2.

Buchholz DW: Oropharyngeal dysphagia due to iatrogenic neurological dysfunction. Dysphagia 10(4):248–254, 1995

3.

Lugger K: Dysphagia in the elderly stroke patient. J Neurosci Nurs 26(2):78–84, 1994

4.

Mann G, Hankey G, Cameron D: Swallowing disorders following acute stroke: prevalence and diagnostic accuracy. Cerebrovasc Dis 10(5):380–386, 2000

5.

Sessions D, Zill R, Schwartz S: Deglutition after conservative surgery for cancer of the larynx and pharynx. Otolaryngol Head Neck Surg 87:779–796, 1979

6.

Logemann J: Aspiration in head and neck surgical patients. Ann Otol Rhinol Laryngol 94(4 Pt 1):373–376, 1985

7.

Lazarus C, Logemann J, Pauloski B, Colangelo L, Kahrilas P, Mittal B, et al.: Swallowing disorders in head and neck cancer patients treated with radiotherapy and adjuvant chemotherapy. Laryngoscope 106(9):1157–1166, 1996

8.

Ward E, Bishop B, Frisby J, Stevens M: Swallowing outcomes following laryngectomy and pharyngolaryngectomy. Arch Otolaryngol Head Neck Surg 128(2):181–186, 2002

9.

Bonanno P: Swallowing dysfunction after tracheostomy. Ann Surg 74(1):29–33, 1971

10.

Dettelbach M, Gross R, Malhmann J, Eibling D: Effect of the Passy-Muir valve on aspiration in patients with tracheostomy. Head Neck 17:297–302, 1995

11.

Gross RD, Mahlmann J, Grayhack JP: Physiologic effects of open and closed tracheostomy tubes on the pharyngeal swallow. Ann Otol Rhinol Laryngol 112(2):143–52, 2003

12.

Ding R, Logemann J: Swallow physiology in patients with trach cuff inflated or deflated: A retrospective study. Head Neck 27(9):809–813, 2005

13.

Martin B, Corlew M, Wood H, Olson D, Golopol L, Wingo M, et al.: The association of swallowing dysfunction and aspiration pneumonia. Dysphagia 9(1):1–6, 1994

14.

Schmidt J, Holas M, Halvorson K, Reding M: Videofluoroscopic evidence of aspiration predicts pneumonia and death but not dehydration following stroke. Dysphagia 9(1):7–11, 1994

15.

Odderson I, Keaton J, McKenna B: Swallow management in patients on an acute stroke pathway: quality is cost effective. Arch Phys Med Rehabil 76(12):1130–1133, 1995

16.

Shariatzadeh M, Marrie T: Reasons for coming to hospital after treatment for community-acquired pneumonia on an ambulatory basis. Can Respir J 13(3):138–143, 2006

17.

Baine W, Yu W, Summe J: Epidemiologic trends in the hospitalization of elderly Meidicare patients for pneumonia, 1991–1998. Am J Public Health 91:1121–1123, 2001

18.

Robbins J, Langmore S, Hind J, Erlichman M: Dysphagia research in the 21st century and beyond: proceedings from dysphagia experts meeting, August 21, 2001. J Rehabil Res Dev 39(4):543–548, 2002

19.

Bisch EM, Logemann JA, Rademaker AW, Kahrilas PJ, Lazarus CL: Pharyngeal effects of bolus volume, viscosity, and temperature in patients with dysphagia resulting from neurologic impairment and in normal subjects. J Speech Hear Res 37(5):1041–1059, 1994

20.

Castell J, Castell D, Schultz A, Georgeson S: Effect of head position on the dynamics of the upper esophageal sphincter and pharynx. Dysphagia 8(1):1–6, 1993

21.

Milidonis MK, Kraus SL, Segal RL, Widmer CG: Genioglossi muscle activity in response to changes in anterior/neutral head posture. Am J Orthod Dentofacial Orthop 103(1):33–44, 1993

22.

Rasley A, Logemann JA, Kahrilas PJ, Rademaker AW, Pauloski BR, Dodds WJ: Prevention of barium aspiration during videofluoroscopic swallowing studies: value of change in posture. AJR Am J Roentgenol 160(5):1005–1009, 1993

23.

Shanahan TK, Logemann JA, Rademaker AW, Pauloski BR, Kahrilas PJ: Chin-down posture effect on aspiration in dysphagic patients. Arch Phys Med Rehabil 74(7):736–739, 1993

24.

Welch MV, Logemann JA, Rademaker AW, Kahrilas PJ: Changes in pharyngeal dimensions effected by chin tuck. Arch Phys Med Rehabil 74(2):178–181, 1993

25.

Raut VV, McKee GJ, Johnston BT: Effect of bolus consistency on swallowing–does altering consistency help? Eur Arch Otorhinolaryngol 258(1):49–53, 2001

26.

Reimers-Neils L, Logemann J, Larson C: Viscosity effects on EMG activity in normal swallow. Dysphagia 9(2):101–106, 1994

27.

Logemann J: Evaluation and Treatment of Swallowing Disorders. Austin, TX: Pro-Ed, 1983

28.

Kahrilas PJ, Logemann JA, Krugler C, Flanagan E: Volitional augmentation of upper esophageal sphincter opening during swallowing. Am J Physiol 260(3 Pt 1):G450–G456, 1991

29.

Hind J, Nicosia M, Roecker E, Carnes M, Robbins J: Comparison of effortful and noneffortful swallows in healthy middle-aged and older adults. Arch Phys Med Rehabil 82:1661–1665, 2001

30.

Lazarus C: Lingual strengthening and swallowing. Perspectives on swallowing and swallowing disorders. Newsletter for the Dysphagia Special Interest Division of the American Speech-Language-Hearing Association 14(2):2–6, 2005

31.

Lazarus C: Effects of two types of tongue strengthening exercises in young normals. Folia Phoniatr Logop 55(4):199–205, 2003

32.

Robbins J, Gagnon R, Theis S, Kays S, Hewitt A, Hind J: The effects of lingual exercise on swallowing in older adults. J Am Geriatr Soc 53:1483–1489, 2005

33.

Rosenbek J, Roecker E, Wood J, Robbins J: Thermal application reduces the duration of state transition after stroke. Dysphagia 11:225–233, 1996

34.

Rosenbek J, Robbins J, Williford W, Dirk G, Schiltz A, Sowell T, et al.: Comparing treatment intensities of tactile-thermal application. Dysphagia 11:1–9, 1998

35.

Hamdy S, Jilani S, Price V, Parker C, Hall N, Power M: Modulation of human swallowing following behaviour by thermal and chemical stimulation in health and after brain injury. Neurogastroenterol Motil 15(1):69–77, 2003

36.

Kaatzke-McDonald M, Post E, Davis P: The effects of cold, touch and chemical stimulation of the anterior faucial pillar on human swallowing. Dysphagia 11(3):198–206, 1996

37.

Crary M: A direct intervention program for chronic neurogenic dysphagia secondary to brainstem stroke. Dysphagia 10(1):6–18, 1995

38.

Huckabee ML, Cannito MP: Outcomes of swallowing rehabilitation in chronic brainstem dysphagia: A retrospective evaluation. Dysphagia 14(2):93–109, 1999

39.

Reddy NP, Simcox DL, Gupta V, Motta GE, Coppenger J, Das A, et al.: Biofeedback therapy using accelerometry for treating dysphagic patients with poor laryngeal elevation: case studies. J Rehabil Res Dev 37(3):361–372, 2000

40.

Clark H: Neuromuscular Treatments for Speech and Swallowing: a tutorial. Am J Speech Lang Pathol 12(4):400–415, 2003

41.

Clark H: Therapeutic exercise in dysphagia management: philosophies, practices, and challenges. Perspectives on swallowing and swallowing disorders. Newsletter for the Dysphagia Special Interest Division of the American Speech-Language-Hearing Association 14(2):24–27, 2005

42.

Logemann J: The role of exercise programs for dysphagia patients. Dysphagia 20(2):139–140, 2005

43.

Deschenes M, Kraemer W: Performance and physiologic adaptations to resistance training. Am J Phys Med Rehabil 81(Suppl):S3–S16, 2002

44.

Shepherd R: Exercise and training to optimize functional motor performance in stroke: driving neural reorganization? Neural Plast 8(1–2):121–129, 2001

45.

Kleim J: Proceedings of the Workshop in Plasticity/Neurorehabilitation Research—Innovation & Evolution in Speech, Language and Swallowing. Gainesville, Florida, 2005

46.

Lieber RL: Skeletal Muscle Structure, Function & Plasticity, 2nd ed. Philadelphia: Lippincott Williams & Wilkins, 2002, pp 51–66

47.

Huxley A, Niedergerke R: Structural changes in muscle during contraction: interference microscopy of living muscle fibers. Nature 173:971–973, 1954

48.

Huxley H, Hanson J: Changes in cross-striations of muscle during contractions and stretch, and their structural interpretation. Nature 173:973–976, 1954

49.

Kent R: The uniqueness of speech among motor systems. Clin Linguist Phon 18(6–8):495–505, 2004

50.

Vincent H, Shanely R, Stewart D, Demirel H, Hamilton K, Ray A, et al.: Adaptation of upper airway muscles to chronic endurance exercise. Am J Respir Crit Care Med 166:287–293, 2002

51.

Thompson D, Throckton G, Buschang P: The effects of isometric exercise of maximum voluntary bite forces and jaw muscle strength and endurance. J Oral Rehabil 28(10):909–917, 2001

52.

McGuire M, MacDermott M, Bradford A: The effects of chronic episodic hypercapnic hypoxia on rat upper airway muscle contractile properties and fiber-type distribution. Chest 122:1400–1406, 2002

53.

Powers SK, Howley ET: Exercise Physiology, 4th ed.New York, McGraw-Hill, 2001

54.

Moritani T: Neuromuscular adaptations during the acquisition of muscle strength, power and motor tasks. J Biomech 26(Suppl 1):95–107, 1993

55.

Moritani T, deVries HA: Neural factors versus hypertrophy in the time course of muscle strength gain. Am J Phys Med 58(3):115–130, 1979

56.

Kleim J, Hogg T, VandenBerg P, Cooper N, Bruneau R, Remple M: Cortical synaptogenesis and motor map reorganization occur during late, but not early, phase of motor skill learning. J Neurosci 24(3):628–633, 2004

57.

Hamdy S, Rothwell J, Aziz Q, Thompson D: Organization and reorganization of human swallowing motor cortex: implications for recovery after stroke. Clin Sci 98:151–157, 2000

58.

Boroojerdi B, Ziemann U, Chen R, Butefisch C, Cohen L: Mechanisms underlying human motor system plasticity. Muscle Nerve 24:602–613, 2001

59.

Mujika I, Padilla S: Muscular characteristics of detraining in humans. Med Sci Sports Exerc 33(8):1297–1303, 2001

60.

Bloomfield S: Changes in musculoskeletal structure and function with prolonged bed rest. Med Sci Sports Exerc 29(2):197–206, 1997

61.

Urso M, Clarkson M, Price T: Immobilization effects in young and older adults. Eur J Appl Physiol 96:564–571, 2006

62.

Murray J, Langmore S, Ginsberg S, Dotsie A: The significance of accumulated oropharyngeal secretions and swallowing frequency in aspiration. Dysphagia 11(2):99–103, 1996

63.

Hakkinen K, Kallinen M, Izquierdo M, Jokelainen K, Lassila H, Malkia E, et al.: Changes in agonist-antagonist EMG, muscle CSA, and force during strength training in middle-aged and older people. J Appl Physiol 84(4):1341–1349, 1998

64.

Essen-Gustavsson B, Borges O: Histochemical and metabolic characteristics of human skeletal muscle in rlation to age. Acta Physiol Scand 126:107–114, 1986

65.

Lexell J, Taylor C, Sjostrom M: What is the cause of the ageing atrophy. J Neurol Sci 84:275–294, 1988

66.

Roos M, Rice C, Vandervoort A: Age-related changes in motor unit function. Muscle Nerve 20:679–690, 1997

67.

Brown W, Strong M, Snow R: Methods for estimating numbers of motor units in biceps-brachialis muscles and losses of motor units with aging. Muscle Nerve 11:423–432, 1988

68.

Iannuzzi-Sucich M, Prestwood K, Kenny A: Prevalence of sarcopenia and predictors of skeletal muscle mass in healthy, older men and women. J Gerontol 57A:M772–M777, 2002

69.

Stalberg E, Fawcett P: Macro EMG in healthy subjects of different ages. J Neurol Neurosurg Psychiatry 45:870–878, 1982

70.

McComas A: Motor unit estimation: anxieties and achievements. Muscle Nerve 18:369–379, 1995

71.

Melton L, Khosla S, Crowson C, O'Connor M, O'Fallon W, Riggs B: Epidemiology of sarcopenia. J Am Geriatr Soc 48:625–630, 2000

72.

Malkia E, Impivaara M, Heliovaara, Maatela J: The physical activity of healthy and chronically ill adults in Finland at work, at leisure and during commuting. J Scand Med Sci Sports 4:82–87, 1994

73.

Goodpaster B, Carlson C, Visser M, Kelley D, Scherzinger A: Attenuation of skeletal muscle and strength in the elderly: the health ABC study. J Appl Physiol 90:625–633, 2001

74.

Fiatarone M, O'Neill E, Ryan N, Clements K, Solares G, Nelson M, et al.: Exercise training and nutritional supplementation for physical fraility in very elderly people. N Engl J Med 330:1769–1775, 1994

75.

Brown A, McCartney N, Sale D: Positive adaptations to weight-lifting in the elderly. J Appl Physiol 69(5):1725–1733, 1990

76.

Moritani T, DeVries H: Potential for gross muscle hypertrophy in older men. J Gerontol 35:672–682, 1980

77.

Hakkinen K, Alen M, Kallinen M, Newton U, Kraemer R: Neuromuscular adaptation during prolonged strength training, detraining and re-strength-training in middle-aged and elderly people. Eur J Appl Physiol 83:51–62, 2000

78.

Toraman N: Short term and long term detraining: is there any difference between young-old and old people? Br J Sports Med 39(8):561–564, 2005

79.

Lemmer J, Hurlbut D, Martel G, Tracy B, Ivey F, Metter E, et al.: Age and gender responses to strength training and detraining. Med Sci Sports Exerc 32(8):1505–1512, 2000

80.

Trappe S, Williamson D, Godard M: Maintenance of whole muscle strength and size following resistance training in older men. J Gerontol 57A(4):B138–B143, 2002

81.

Pollock M, Gaesser G, Butcher J, Despres J, Dishman R, Franklin B, et al.: ACSM position stand: the recommended quantity and quality of exercise for developing and maintaining cardiorespiratory and muscular fitness, and flexibility in healthy adults. Med Sci Sports Exerc 30(6):975–999, 1998

82.

Buchner D, deLateur B: The importance of skeletal muscle strength to physical function in older adults. Ann Behav Med 13(3):91–98, 1991

83.

Kraemer W, Newton R: Training for muscular power. Phys Med Rehabil Clin North Am 11(2):341–369, 2000

84.

DeLorme T: Techniques of progressive resistance exercise. Arch Phys Med Rehabil 29:263–273, 1948

85.

DeLorme T: Progressive resistance exercise. East Norwalk, CT: Appleton-Century-Crofts, 1951

86.

deLateur B, Lehmann J, Fordyce W: A test of the DeLorme axiom. Arch Phys Med Rehabil 49:245–248, 1968

87.

Rhea M, Alvar B, Burkett L, Ball S: A meta-analysis to determine the dose response for strength development. Med Sci Sports Exerc 35(3):456–464, 2003

88.

Micheli L: Injuries and prolonged exercise. In: Lamb D, Murray R (eds): Prolonged Exercise. Indianapolis: Benchmark Press, 1988

89.

Sapienza C: Role of respiratory muscle strength training in treatment of dysphagia. Proceedings of the Thirteenth Annual Dysphagia Research Society Meeting. Montreal, Quebec, Canada, 2004

90.

Silverman E, Sapienza C, Saleem A, Carmichael C, Davenport P, Hoffman-Ruddy B, et al.: Tutorial on maximum inspiratory and expiratory mouth pressures in individuals with idiopathic Parkinson disease (IPD) and the preliminary results of an expiratory muscle strength training program. Neurorehabilitation 21(1):71–79, 2006

91.

Lazarus C, Logemann J, Huang C, Rademaker A: Effects of two types of tongue strengthening exercises in young normals. Folia Phoniatr Logop 55:199–205, 2003

92.

Robbins JA: Tongue strengthening: dysphagia intervention and prevention. Proceedings of the Thirteenth Annual Dysphagia Research Society Meeting. Montreal, Quebec, Canada. 2004

93.

Rosenbek JC, Robbins JA, Roecker EB, Coyle JL, Wood JL: A penetration-aspiration scale. Dysphagia 11(2):93–98, 1996

94.

Kim J, Sapienza C: Implications of expiratory muscle strength training for rehabilitation of the elderly: Tutorial. J Rehabil Res Dev 42(2):211–224, 2005

95.

Chiara T, Martin A, Davenport P, Bolser D: Expiratory Muscle Strength Training in persons with multiple sclerosis having mild to moderate disability: effect on maximal expiratory pressure, pulmonary function, and maximal voluntary cough. Arch Phys Med Rehabil 87(4):468–473, 2006

96.

Lazarus C, Logemann J, Song C, Rademaker A, Kahrilas P: Effects of voluntary maneuvers on tongue base function for swallowing. Folia Phoniatr Logop 54(4):171–176, 2002

97.

Huckabee M-L, Steele CM: An analysis of lingual contribution to submental surface electromyographic measures and pharyngeal pressure during effortful swallow. Arch Phys Med Rehabil 87:1067–1072, 2006

98.

Miller J, Watkin K: The influence of bolus volume and viscosity on anterior lingual force during the oral stage of swallowing. Dysphagia 11:117–124, 1996

99.

Pouderoux P, Kahrilas P: Deglutitive tongue force modulation by volition, volume, and viscosity in humans. Gastroenterology 108:1418–1426, 1995

100.

Ding R, Larson C, Logemann J, Rademaker A: Surface electromyographic and electroglottographic studies in normal subjects under two swallow conditions: normal and during the Mendelsohn maneuver. Dysphagia 17:1–12, 2002

101.

Fujiu M, Logemann J: Effect of a tongue-holding maneuver on posterior pharyngeal wall movement during deglutition. Am J Speech Lang Pathol 5:23–30, 1996

102.

Shaker R, Easterling C, Kern M, Nitschke T, Massey B, Daniels S, et al.: Rehabilitation of swallowing by exercise in tube-fed patients with pharyngeal dysphagia secondary to abnormal UES opening. Gastroenterology 122(5):1314–1321, 2002

103.

Easterling C, Grande B, Kern M, Sears K, Shaker R: Attaining and maintaining isometric and isokinetic goals of the Shaker exercise. Dysphagia 20:133–138, 2005

104.

Magel J, Foglia G, McArdle W, Gutin B, Pechar G, Katch F: Specificity of swim training on maximum oxygen uptake. J Appl Physiol 38:151–155, 1975

105.

Buchner D, Larson E, Wagner E, Koepsell T, deLateur B: Evidence for a non-linear relationship between leg strength and gait speed. Age Ageing 25:386–391, 1996

106.

Etty Griffin L: Neuromuscular training and injury prevention in sports. Clin Orthop Related Res 409:53–60, 2003

107.

Rutherford O, Greig C, Sargeant A, Jones D: Strength training and power output: transference effects in the human quadriceps muscle. J Sports Sci 4(2):101–107, 1986

108.

Tanaka H, Swensen T: Impact of resistance training on endurance performance: a new form of cross-training? Sports Med 25(3):191–200, 1998

109.

Risberg M, Mork M, Jenssen H, Holm I: Design and implementation of a neuromuscular training program following anterior cruciate ligament reconstruction. J Orthop Sports Phys Ther 31(11):620–631, 2001

110.

Chandler J, Hadley E: Exercise to improve physiologic and functional performance in old age. Clin Geriatr Med 12(4):761–784, 1996

111.

Sharkawi A, Ramig L, Logemann J, Pauloski B, Rademaker A, Smith C, et al.: Swallowing and voice effects of Lee Silverman Voice Treatment (LSVT): a pilot study. J Neurol Neurosurg Psychiatry 72:31–36, 2002

112.

Will L, Ramig L: Perspectives on swallowing disorders and their treatment in Parkinson's disease with emphasis on the Lee Silverman Voice Treatment. Perspectives on swallowing and swallowing disorders. Newsletter for the Dysphagia Special Interest Division of the American Speech-Language-Hearing Association 14(2):11–17, 2005

113.

Anderson L, Magnusson S, Nielsen M, Haleem J, Poulsen K, Aagarrd P: Neuromuscular activiation in conventional therapeutic exercises and heavy resistance exercises: implications for rehabilitation. Phys Ther 86(5):683–697, 2006

114.

Luschei E: Development of objective standards of nonspeech oral strength and performance: an advocate's views. In: Moore CA, Beukelman DR (eds): Dysarthria and Apraxia of Speech: perspectives on management. Baltimore, MD: Paul H. Brookes Publishing, 1991, pp 3–14

115.

Sale D: Postactivation potentiation: role in human performance. Exerc Sport Sci Rev 30(3):138–143, 2002

116.

Hickson R, Kanakis C, Davis J, Moore A, Rich S: Strength training effects on aerobic power and short-term endurance. Med Sci Sports Exerc 12:336–339, 1980

117.

Robey RR, Schultz MC: A model for conducting clinical-outcome research: an adaptation of the standard protocol for use in aphasiology. Aphasiology 12(9):787–810, 1998

118.

Internal Classification of Functioning, Disability and Health (ICF). Geneva, Switzerland: World Health Organization, 2001

119.

Keysor J, Jette A: Have we oversold the benefit of late-life exercise? J Gerontol 56A(7):M412–M423, 2001

120.

Temple R: A regulatory authority's opinion about surogate endpoints. In: Nimmo W, Tucker G (eds): Clinical measurement in drug evaluation. New York: John Wiley & Sons, 1995, pp 3–22
About this article
Cite this article
Burkhead, L.M., Sapienza, C.M. & Rosenbek, J.C. Strength-Training Exercise in Dysphagia Rehabilitation: Principles, Procedures, and Directions for Future Research. Dysphagia 22, 251–265 (2007). https://doi.org/10.1007/s00455-006-9074-z
Received:

Accepted:

Published:

Issue Date:
Keywords
Deglutition

Deglutition disorders

Dysphagia

Swallowing

Exercise

Strengthening

Muscle