Abstract
Enzymes are becoming tools in industrial processes because of several advantages, including activity in mild environmental conditions, and high specificity. Peroxidase, for one, stably oxidizes several substrates. The present study aimed to develop advanced oxidation processes (AOP), using non-commercial rice bran peroxidase to remove color and toxicity of synthetic textile wastewater. Using a microwave and shaker system, we obtained 38.9% and 100% of effluent color removal after peroxidase treatment, respectively. In addition, the shaker system decants residual dye particles through filtration, providing the textile industry with an economical and environmentally viable alternative to effluent treatment. In toxicity tests results, both treatment systems damaged the used genetic material. This damage occurs because of industrial discharge of wastewater into water bodies; effluent dilution reduced this damage. The data suggest that peroxidase as a textile effluent treatment has potential uses in industrial processes, because rice bran peroxidase has demonstrated affinity with dyes.
This is a preview of subscription content, log in to check access.
Access options
Buy single article
Instant unlimited access to the full article PDF.
US$ 39.95
Price includes VAT for USA
Subscribe to journal
Immediate online access to all issues from 2019. Subscription will auto renew annually.
US$ 199
This is the net price. Taxes to be calculated in checkout.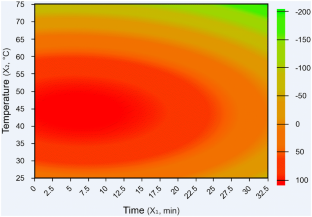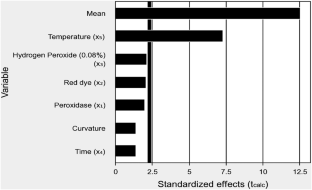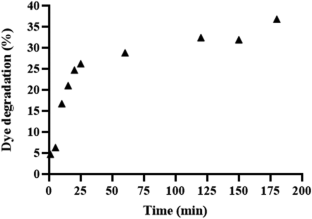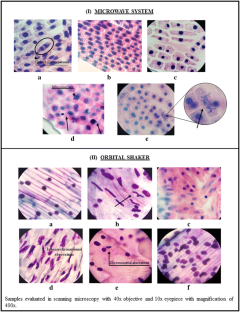 References
1.

Eswaramoorthi S, Dhanapal K, Chauhan D (2008) Advanced in textile waste water treatment: the case for UV-ozonation and membrane bioreactor for common effluent treatment plants in Tirupur, Tamil Nadu India. Environment with people's involvement & co-ordination in India, Coimbatore

2.

Ntuli, F., D. Ikhu-Omoregbe, P. K. Kuipa, E. Muzenda, and M. Belaid (2009) Characterization of Effluent from Textile Wet Finishing Operations. WCECS v1.

3.

Ghaly AE, Ananthashankar R, Alhattab M, Ramakrishnan VV (2014) Production, characterization and treatment of textile effluents: a critical review. J Chem Ecol 5:1000182

4.

Yusuf M (2018) Handbook of textile effluent remediation, 1st edn. Routledge, Abingdon

5.

Reife A, Freeman H (1996) Environmental chemistry of dyes and pigments, 1st edn. Wiley, Hoboken

6.

Greijer H, Karlson L, Lindquist S, Hagfeldt A (2001) Environmental aspect of electricity generation from a nanocrystalline dye sensitized solar cell system. Renew Energ 23:27–39

7.

Nese T, Sivri N, Toroz I (2007) Pollutants of textile industry wastewater and assessment of its discharge limits by water quality standards. Turk J Fish Aquat Sci 7:97–103

8.

Wamburguh D, Chianelli RR (2008) Indigo dye waste recovery from blue denim textile effluent: a by-product synergy approach. New J Chem 32:2189–2194

9.

Bafana A, Devi SS, Chakrabarti T (2011) Azo dyes: past, present and the future. Environ Rev 19:350–371

10.

Yusuf M, Shabbir M, Mohammad F (2017) Natural colorants: historical, processing and sustainable prospects. Nat Prod Bioprospect 7:123–145

11.

WTO (2018) World trade statistical review 2018. World Trade Organization, Geneva

12.

ZDHC (2016) Textile Industry Wastewater Discharge Quality Standards: Literature Review. Zero Discharge of Hazardous Chemicals Programme, Leaders in Advancing Environmental Responsibility.

13.

Rodríguez M (2003) Fenton and UV-vis Based Advanced Oxidation Processes in Wastewater Treatment: Degradation, Mineralization and Biodegradability Enhancement. University of Barcelona, Barcelona

14.

Montaño JG (2007) Combination of advanced oxidation processes and biological treatment for commercial reactive azo dyes removal. University of Barcelona, Barcelona

15.

Al-Kdasi A, Idris A, Saed K, Guan CT (2004) Treatment of textile wastewater by advanced oxidation processes––a review. Global Nest Int J 6:222–230

16.

Medina JDC, Woiciechowski AL, Guimarães LRC, Karp SG, Soccol CR (2017) Peroxidases. In: Pandey A, Negi S, Soccol C (eds) Current developments in biotechnology and bioengineering: production isolation and purification of industrial products. Elsevier, Amsterdam, pp 217–232

17.

Battistuzzi G, Bellei M, Bortolotti CA, Sola M (2010) Redox properties of heme peroxidases. Arch Biochem Biophys 500:21–36

18.

Marques CT, Golunski SM, Venturin B, Camargo AF, Scapini T, Baldissarelli D, Modkovski TA, Preczeski KP, Dalla Rosa C, Vargas GDLP, Buffon JG, Rosin CK, Arenzon A, Mossi AJ, Treichel H (2017) Removal of a red dye using noncommercial peroxidase extracted from rice bran. EQM 27:25–31

19.

Cardinali A, Tursi N, Ligoro A, Giuffrida MG, Napolitano L, Caliandro R, Sergio L, Di Venere D, Lattanzio V, Sonnante G (2011) Purification, biochemical characterization and cloning of a new cationic peroxidase isoenzyme from artichoke. Plant Physiol Biochem 3:395–403

20.

Preczeski KP, Kamanski AB, Scapini T, Camargo AF, Modkovski TA, Rossetto V, Venturin B, Mulinari J, Golunski SM, Mossi AJ, Treichel H (2018) Efficient and low-cost alternative of lipase concentration aiming at the application in the treatment of waste cooking oils. Bioprocess Biosyst Eng 41:851–857

21.

Feltrin ACP, Garcia SO, Caldas SS, Primel EG, Badiale-Furlong E, Garda-Buffon J (2017) Characterization and application of the enzyme peroxidase to the degradation of the mycotoxin DON. J Environ Sci Health B 52(10):777–783

22.

Devaiah SP, Shetty HS (2009) Purification of an infection-related acidic peroxidase from pearl millet seedlings. Pest Biochem Physiol 94:119–126

23.

Garda-Buffon J, Badiale-Furlong E (2010) Kinetics deoxynivalenol degradation by Aspergillus oryzae and Rhizopus oryzae in submerged fermentation. J Braz Chem Soc 21:710–714

24.

Bradford MMA (1976) Rapid and sensitive method for the quantitation of microgram quantities of protein utilizing the principle of protein-dye binding. Anal Biochem 72:248–254

25.

Levan A (1938) The effect of colchicine on root mitoses in Allium. Hereditas 24:471–486

26.

Düsman E, Luzza M, Savegnago L, Lauxen D (2014) Allium cepa L. as a bioindicator to measure cytotoxicity of surface water of the Quatorze River, located in Francisco Beltrão, Paraná Brazil. Environ Monit Assess 186:1793–1800

27.

Rodrigues MI, Iemma AF (2014) Experimental design and process optimization, 1st edn. CRC Press, Florida

28.

Rudrappa T, Lakshmanan V, Kaunain R, Singara NM, Neelwame B (2007) Purification and characterization of an intracellular peroxidase from genetically transformed roots of red beet (Beta vulgaris L.). Food Chem 105:1312–1320

29.

Boucherit N, Abouseoud M, Adour L (2013) Degradation of direct azo dye by Cucurbita pepo free and immobilized peroxidase. J Environ Sci 25:1235–1244

30.

Nadaroglu H, Celebi N, Demir N, Demir Y (2013) Purification and characterisation of a plant peroxidase from rocket (Eruca vesicaria sbsp. Sativa) (Mill.) (syn. E. sativa) and effects of some chemicals on peroxidase activity in vitro. Afr J Agric Res 8:2520–2528

31.

Zeng G, Zhao M, Huang D, Lai C, Hurang C, Wei Z, Xu P, Li N, Zhang C, Li F, Cheng M (2013) Purification and biochemical characterization of two extracellular peroxidases from Phanerochaete chrysosporium responsible for lignin biodegradation. Int Biodeterior Biodegrad 86:166

32.

Cunha AG, Besteti M, Manoel EA, Silva AAT, Almeida RV, Simas AB, Fernandez-Lafuente R, Pinto JC (2014) Preparation of core–shell polymer supports to immobilize lipase B from Candida antarctica effect of the support nature on catalytic properties. J Mol Catal B-Enzym 100:59–67

33.

Gautério GV, Fernandes SS, Molon FO, Figueira FS, Buffon JG, Kalil SJ (2015) Purification of peroxidase from rice bran using expanded-bed ion-exchange chromatography. Adsorpt Sci Technol 33:153–164

34.

Gautério GV, Malta DS, Reginatto L, Feltrin ACP, Garda-Buffon J, Kalil SJ (2017) Use of partially purified peroxidase of agricultural by-product rice bran in deoxynivalenol reduction. J Chem Technol Biotechnol 92:1998–2008

35.

Soysal C, Söylemez Z (2005) Kinetics and inactivation of carrot peroxidase by heat treatment. J Food Eng 68:349–356

36.

Matsui KN, Granado LM, de Oliveira PV, Tadini CC (2007) Peroxidase and polyphenol oxidase thermal inactivation by microwaves in green coconut water simulated solutions. LWT Food Sci Technol 40:852–859

37.

Cooper VA, Nicell JA (1996) Removal of phenols from a foundry wastewater using horseradish peroxidase. Water Res 30:54–64

38.

Wagner M, Nicell JA (2001) Peroxidase-catalyzed removal of phenols from a petroleum refinery wastewater. Water Sci Technol 43:253–260

39.

Darwesh OM, Matter IA, Eida MF (2019) Development of peroxidase enzyme immobilized magnetic nanoparticles for bioremediation of textile wastewater dye. J Environ Chem Eng 7:1028–1035

40.

Golunski SM, Scapini T, Modkovski TA, Marques CT, Camargo AF, Preczeski KP, Dalla Rosa C, Baldissarelli DP, Mulinari J, Venturin B, Vargas GDLP, Buffon JG, Mossi AJ, Treichel H (2017) Commercial and noncommercial peroxidases activity under ultrasound and microwave treatment: a pretreatment to improve wastewater treatment. J Braz Chem 28:1890–1895

41.

Lopes LC, Barreto MTM, Gonçalves KC, Alvarez HM, Heredia MF, de Souza ROMA, Cordeiro Y, Dariva C, Fricks AT (2015) Stability and structural changes of horseradish peroxidase: microwave versus conventional heating treatment. Enzyme Microb Technol 69:10–18

42.

Chiong T, Lau SY, Lek ZH, Koh BY, Danquah MK (2016) Enzymatic treatment of methyl orange dye in synthetic wastewater by plant-based peroxidase enzymes. J Environ Chem Eng 4:2500–2509

43.

Leme DM, Marín-Morales MA (2009) Allium cepa test in environmental monitoring: a review on its application. Mutat Res 682:71–81

44.

Fernandes TCC, Mazzeo DEC, Marin-Morales MA (2007) Mechanism of micronuclei formation in polyploidizated cells of Allium cepa exposed to trifluralin herbicide. Pest Biochem Physiol 88:252–259

45.

Heddle JA, Hite M, Irkhart B, Macgregor JTE, Salamone MF (1983) The induction of micronuclei as a measure of genotoxicity a measure of the US environmental protection agency gene-tox program. Mutat Res 123:61–118

46.

Solís M, Solís A, Pérez HI, Manjarrez N, Flores M (2012) Microbial decolouration of azo dyes: a review. Process Biochem 47:1723–1748

47.

Tafurt-Cardona Y, Suares-Rocha P, Fernandes TCC, Marin-Morales MA (2015) Cytotoxic and genotoxic effects of two hair dyes used in the formulation of black color. Food Chem Toxicol 86:9–15

48.

Wong PK, Yuen PY (1998) Decolourization and biodegradation of N N_-dimethylpphenylenediamine by Klebsiella pneumoniae RS-13 and Acetobacter liquefaciens S-1. J Appl Microbiol 85:79–87

49.

Mansour HB, Ayed-Ajmi Y, Mosrati R, Corroler D, Ghedira K, Barillier D, Chekir-Ghedira L (2010) Acid violet 7 and its biodegradation products induce chromosome aberrations, lipid peroxidation and cholinesterase inhibition in mouse bone marrow. Environ Sci Pollut Res Int 17:1371–1378

50.

Ayed L, Mahdhi A, Cheref A, Bakhrouf A (2011) Decolorization and degradation of azo dye Methyl Red by an isolated Sphingomonas paucimobilis: biotoxicity and metabolites characterization. Desalination 274:272–277

51.

Punzi M, Nilsson F, Anbalagan A, Svensson B-M, Jönsson K, Mattiasson B, Jonstrup M (2015) Combined anaerobic–ozonation process for treatment of textile wastewater: Removal of acute toxicity and mutagenicity. J Hazard Mater 292:52–60

52.

Bilal M, Rasheed T, Iqbal HMN, Yan Y (2018) Peroxidases-assisted removal of environmentally-related hazardous pollutants with reference to the reaction mechanisms of industrial dyes. Sci Total Environm 644:1–13
Acknowledgements
CAPES, CAPES-PNPD, CNPq, and FAPERGS for the financial support of this study.
Ethics declarations
Conflict of interest
The authors report no interest conflict.
Additional information
Publisher's Note
Springer Nature remains neutral with regard to jurisdictional claims in published maps and institutional affiliations.
About this article
Cite this article
Klanovicz, N., Camargo, A.F., Stefanski, F.S. et al. Advanced oxidation processes applied for color removal of textile effluent using a home-made peroxidase from rice bran. Bioprocess Biosyst Eng 43, 261–272 (2020). https://doi.org/10.1007/s00449-019-02222-6
Received:

Accepted:

Published:

Issue Date:
Keywords
Enzymatic precipitation

Shaker system

Microwave radiation

Toxicity test