Fibroblast activation in cancer: when seed fertilizes soil
Abstract
In solid cancers, activated fibroblasts acquire the capacity to provide fertile soil for tumor progression. Specifically, cancer-associated fibroblasts (CAFs) establish a strong relationship with cancer cells. This provides advantages to both cell types: whereas cancer cells initiate and sustain CAF activation, CAFs support cancer cell growth, motility and invasion. This results in tumor progression, metastasis and chemoresistance. Numerous studies have detailed the mechanisms involved in fibroblast activation and cancer progression, some of which are reviewed in this article. Cancer cells and CAFs are "partners in crime", and their interaction is supported by inflammation. An understanding of the enemy, the cancer cell population and its "allies" should provide novel opportunities for targeted-drug development.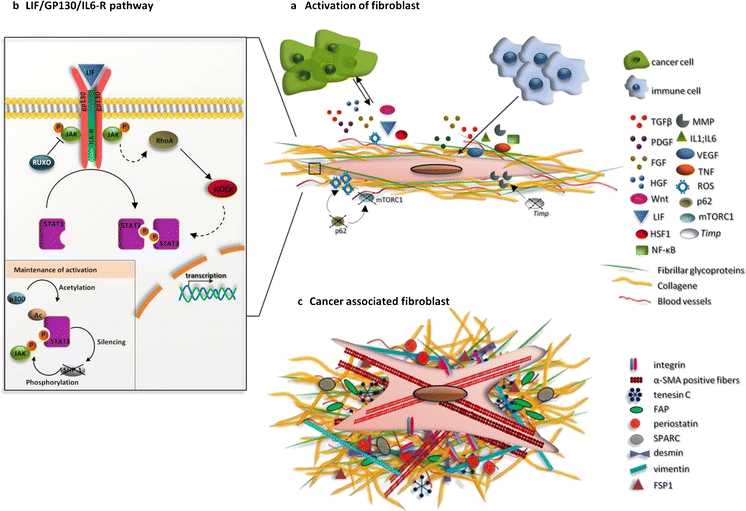 Keywords
Carcinoma-associated fibroblasts 
Tumor microenvironment 
Inflammation 
Cancer 
Notes
Acknowledgments
We thank Dr. G. Meneguzzi and Dr. S.E. Acton for critical reading of the manuscript.
Copyright information
© Springer-Verlag Berlin Heidelberg 2016