Abstract
Background
The purpose of the study was to describe a simple infrared photography technique to aid in the diagnosis and documentation of pupillary abnormalities.
Methods
An unmodified 12-megapixel "point and shoot" digital camera was used to obtain binocular still photos and videos under different light conditions with near-infrared illuminating frames. The near-infrared light of 850 nm allows the capture of clear pupil images in both dim and bright light conditions. It also allows easy visualization of the pupil despite pigmented irides by augmenting the contrast between the iris and the pupil.
Results
The photos and videos obtained illustrated a variety of pupillary abnormalities using the aforementioned technique.
Conclusions
This infrared-augmented photography technique supplements medical education, and aids in the more rapid detection, diagnosis, and documentation of a wide spectrum of pupillary abnormalities. Its portability and ease of use with minimal training complements the education of trainees and facilitates the establishment of difficult diagnoses.
This is a preview of subscription content, log in to check access.
Access options
Buy single article
Instant unlimited access to the full article PDF.
US$ 39.95
Price includes VAT for USA
Subscribe to journal
Immediate online access to all issues from 2019. Subscription will auto renew annually.
US$ 199
This is the net price. Taxes to be calculated in checkout.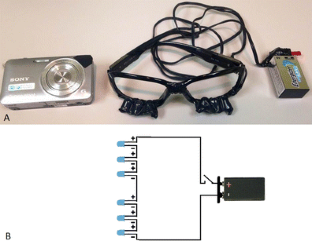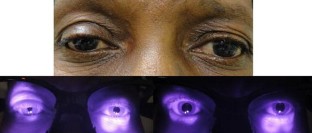 References
1.

Wachler B, Brian S, Krueger RR (1999) Agreement and repeatability of infrared pupillometry and the comparison method. Ophthalmology 106(2):319–323

2.

Wachler B, Brian S, Krueger RR (2000) Agreement and repeatability of pupillometry using videokeratography and infrared devices. J Cataract Refract Surg 26(1):35–40

3.

Piha SJ, Halonen JP (1994) Infrared pupillometry in the assessment of autonomic function. Diabetes Res Clin Pract 26(1):61–66

4.

Bloom PA, Papakostopoulos D, Gogolitsyn Y, Leenderz JA, Papakostopoulos S, Grey RH (1993) Clinical and infrared pupillometry in central retinal vein occlusion. Br J Ophthalmol 77(2):75–80

5.

Larson MD, Muhiudeen I (1995) Pupillometric analysis of the'absent light reflex'. Arch Neurol 52(4):369–372

6.

Manley GT, Larson MD (2002) Infrared pupillometry during uncal herniation. J Neurosurg Anesthesiol 14(3):223–228

7.

Capão Filipe JA, Falcao-Reis F, Castro-Correia J, Barros H (2003) Assessment of autonomic function in high level athletes by pupillometry. Auton Neurosci 104(1):66–72

8.

Rosen ES, Gore CL, Taylor D, Chitkara D, Howes F, Kowalewski E (2002) Use of a digital infrared pupillometer to assess patient suitability for refractive surgery. J Cataract Refract Surg 28(8):1433–1438

9.

Kohnen T, Terzi E, Bühren J, Kohnen EM (2003) Comparison of a digital and a handheld infrared pupillometer for determining scotopic pupil diameter. J Cataract Refract Surg 29(1):112–117

10.

Schnitzler EM, Baumeister M, Kohnen T (2000) Scotopic measurement of normal pupils: colvard versus video vision analyzer infrared pupillometer. J Cataract Refract Surg 26(6):859–866

11.

Scheffel M, Kuehne C, Kohnen T (2010) Comparison of monocular and binocular infrared pupillometers under mesopic lighting conditions. J Cataract Refract Surg 36(4):625–630

12.

Kurz S, Krummenauer F, Pfeiffer N, Dick HB (2004) Monocular versus binocular pupillometry. J Cataract Refract Surg 30(12):2551–2556

13.

Shwe-Tin A, Smith GT, Checketts D, Murdoch IE, Taylor D (2012) Evaluation and calibration of a binocular infrared pupillometer for measuring relative afferent pupillary defect. J Neuroophthalmol 32(2):111–115
Financial disclosure
The financial disclosure is as follows:
Author 1: Tarek A Shazly, M.D. FRCS (Glasg): None
Author 2: Gabrielle R. Bonhomme, M.D.: None
Electronic supplementary material
Below is the link to the electronic supplementary material.
Video was captured using the infrared augmented technique with the point and shoot camera in video mode. Using the near-infrared goggles in dim light, the asymmetry in the size of the pupils is noticeable. With direct illumination of each eye, no change in the size of either pupils occurs. However, on fixation on a near target, both pupils constrict and right pupillary irregularity became more evident. (WMV 6801 kb)
Video was captured using the infrared augmented technique with the point and shoot camera in video mode. Using the near-infrared goggles in dim light, the asymmetry in the size of the pupils is noticeable. With direct illumination of each eye, no change in the size of either pupils occurs. However, on fixation on a near target, both pupils constrict and right pupillary irregularity became more evident. (WMV 6801 kb)
About this article
Cite this article
Shazly, T.A., Bonhomme, G.R. A simple infrared-augmented digital photography technique for detection of pupillary abnormalities. Graefes Arch Clin Exp Ophthalmol 253, 487–490 (2015). https://doi.org/10.1007/s00417-014-2924-8
Received:

Revised:

Accepted:

Published:

Issue Date:
Keywords
Infrared

Pupil

Anisocoria

Horner

Ptosis

Adie's syndrome