Abstract
Alien limb syndrome following stroke within the territory of the posterior cerebral artery is exceedingly rare. A right-handed female experienced left homonymous hemianopia, visuospatial neglect, and proprioceptive loss of her left hemi-body. She experienced unintended, involuntary movements of her left arm and hand, which interfered with and disturbed motor actions of daily life performed with her right upper limb. There was no denial of ownership, but she interpreted movements of her left upper limb to be annoying, out of her will and unwanted. The alien limb phenomenon improved in parallel with improvement of proprioceptive loss over a 12-week of in-patient rehabilitation. A recently proposed theoretical concept of the alien limb phenomenon after posterior artery stroke is discussed.
This is a preview of subscription content, log in to check access.
We're sorry, something doesn't seem to be working properly.
Please try refreshing the page. If that doesn't work, please contact support so we can address the problem.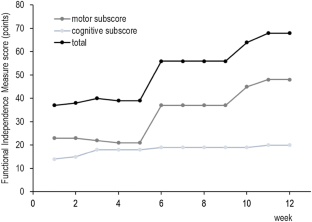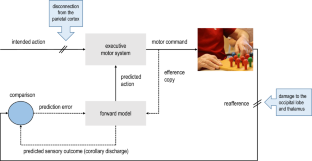 References
1.

Coulthard E, Rudd A, Playford ED, Husain M (2007) Alien limb following posterior cerebral artery stroke: failure to recognize internally generated movements? Mov Disord 22:1498–1502

2.

Desmurget M, Richard N, Beuriat PA, Szathmari A, Mottolese C, Duhamel JR, Sirigu A (2018) Selective inhibition of volitional hand movements after stimulation of dorsoposterior parietal cortex in humans. Curr Biol 28:3303–3309

3.

Doody RS, Jankovic J (1992) The alien hand and related signs. J Neurol Neurosurg Psychiatry 55:806–810

4.

Feinberg TE, Schindler RJ, Flanagan NG, Haber LD (1992) Two alien hand syndromes. Neurology 42:19–24

5.

Glik A, Inzelberg R (2008) Dominant vs nondominant posterior alien limb—is it the same phenomenon? Mov Dis 23:1060–1062

6.

Graff-Radford J, Rubin MN, Jones DT, Aksamit AJ, Ahlskog JE, Knopman DS, Petersen RC, Boeve BF, Josephs KA (2013) The alien limb phenomenon. J Neurol 260:1880–1888

7.

Granger CV, Hamilton BB, Linacre JM, Heinemann AW, Wright BD (1993) Performance profiles of the functional independence measure. Am J Phys Med Rehab 72:84–89

8.

Gschwind DH, Iacoboni M, Mega MS, Zaidel DW, Cloughesy Z, Zaidel E (1995) Alien hand syndrome: interhemispheric motor disconnection due to a lesion in the midbody of the corpus callosum. Neurology 45:802–808

9.

Joseph KA, Rossor MN (2004) Neurological sign: the alien limb. Pract Neurol 4:44–45

10.

Levine DN, Rinn WE (1986) Opticosensory ataxia and alien hand syndrome after posterior cerebral artery territory infarction. Neurology 36:1094–1097

11.

Lhermitte F (1983) Utilisation behaviour and its relation to lesions of the frontal lobes. Brain J Neurol 106:237–255

12.

Mahoney FI, Barthel DW (1965) Functional evaluation: the Barthel Index. Md State Med J 14:61–65

13.

Nowak DA, Bösl K, Lüdemann-Podubecka J, Gdynia HJ, Ponfick M (2014) Recovery and outcome of frontal alien hand syndrome after anterior cerebral artery stroke. J Neurol Sci 338:203–206

14.

Rollnik JD (2011) The Early Rehabilitation Barthel Index (ERBI). Rehabilitation 50:408–411

15.

Sirigu A, Daprati E, Cianca S, Giraux P, Nighoghossian N, Posada A, Haggard P (2002) Altered awareness of voluntary action after damage to the parietal cortex. Nat Neurosci 7:80–84

16.

Wolpert DM, Flanagan JR (2001) Motor prediction. Curr Biol 18:R729–R732
Ethics declarations
Conflicts of interest
On behalf of all the authors, the corresponding author states that there is no conflict of interest.
Ethical standards
All procedures performed were in accordance with the 1964 Helsinki declaration and its later amendments. No ethics approval was obtained for this case report.
About this article
Cite this article
Nowak, D.A., Engel, A., Leutbecher, M. et al. Alien limb phenomenon following posterior cerebral artery stroke: a distinct clinical entity. J Neurol 267, 95–99 (2020). https://doi.org/10.1007/s00415-019-09543-2
Received:

Revised:

Accepted:

Published:

Issue Date:
Keywords
Alien hand

Posterior cerebral artery

Stroke

Theory