This is a preview of subscription content, log in to check access.
Access options
Buy single article
Instant unlimited access to the full article PDF.
US$ 39.95
Price includes VAT for USA
Subscribe to journal
Immediate online access to all issues from 2019. Subscription will auto renew annually.
US$ 199
This is the net price. Taxes to be calculated in checkout.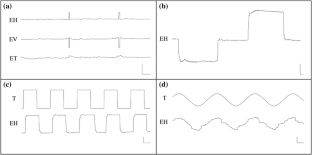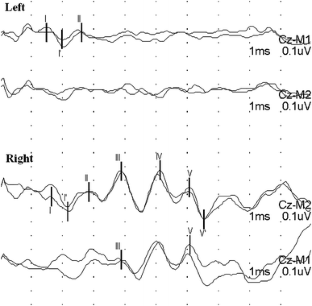 References
1.

Daumas-Duport C, Scheithauer BW, Chodkiewicz JP, Laws ER Jr, Vedrenne C (1998) Dysembryoplastic neuroepithelial tumor: a surgically curable tumor of young patients with intractable partial seizures. Report of thirty-nine cases. Neurosurgery 23:545–556

2.

Daumas-Duport C, Varlet P, Bacha S, Beuvon F, Cervera-Pierot P, Chodkiewicz JP (1999) Dysembryoplastic neuroepithelial tumors: nonspecific histological forms—a study of 40 cases. J Neurooncol 41:267–280

3.

Leung SY, Gwi E, Ng HK, Fung CF, Yam KY (1994) Dysembryoplastic neuroepithelial tumor. A tumor with small neuronal cells resembling oligodendroglioma. Am J Surg Pathol 18:604–614

4.

Kuchelmeister K, Demirel T, Schlörer E, Bergmann M, Gullotta F (1995) Dysembryoplastic neuroepithelial tumour of the cerebellum. Acta Neuropathol 89:385–390

5.

Yasha TC, Mohanty A, Radhesh S, Santosh V, Das S, Shankar SK (1998) Infratentorial dysembryoplastic neuroepithelial tumor (DNT) associated with Arnold-Chiari malformation. Clin Neuropathol 17:305–310

6.

Fujimoto K, Ohnishi H, Tsujimoto M, Hoshida T, Nakazato Y (2000) Dysembryoplastic neuroepithelial tumor of the cerebellum and brainstem. Case report. J Neurosurg 93:487–489

7.

Litrico S, Desjardins T, Dran G, Michiels JF, Paquis P (2004) Infratentorial localisation of a dysembryoplastic neuroepithelial tumor. A case report. Neurochirurgie 50:47–52

8.

Tailor JK, Kim AH, Folkerth RD, Black PM (2008) The development of ring-shaped contrast enhancement in a case of cerebellar dysembryoplastic neuroepithelial tumor: case report. Neurosurgery 63:E609–E610

9.

Haberland C (2007) Clinical neuropathology: text and color atlas. Demos Medical Publishing, New York

10.

Kulkantrakorn K, Awwad EE, Levy B, Selhorst JB, Cole HO, Leake D et al (1997) MRI in Lhermitte-Duclos disease. Neurology 48:725–731

11.

Noseworthy JH, Ebers GC, Leigh RJ, Dell'Osso LF (1988) Torsional nystagmus: quantitative features and possible pathogenesis. Neurology 38:992–994

12.

Lopez L, Bronstein AM, Gresty MA, Rudge P, du Boulay EP (1992) Torsional nystagmus. A neuro-otological and MRI study of thirty-five cases. Brain 115:1107–1124

13.

Leigh RJ, Zee DS (2006) The neurology of eye movements, 4th edn. Oxford University Press, New York

14.

Lee SU, Park JJ, Kim HJ, Han MK, Bae HJ, Kim JS (2015) Dorsal medullary infarction: distinct syndrome of isolated central vestibulopathy. Stroke 46:3081–3087

15.

Yamazaki A, Zee DS (1979) Rebound nystagmus: EOG analysis of a case with a floccular tumour. Br J Ophthalmol 63:782–786
Ethics declarations
Conflicts of interest
On behalf of all authors, the corresponding author states that there is no conflict of interest.
Disclosure
Dr. J-S Kim serves as an Associate Editor of Frontiers in Neuro-otology and on the editorial boards of the Journal of Clinical Neurology, Frontiers in Neuro-ophthalmology, Journal of Neuro-ophthalmology, Journal of Vestibular Research, Journal of Neurology, and Medicine. The other authors have nothing to disclose.
Ethical standards
This study followed the tenets of the Declaration of Helsinki, and was performed according to the guidelines of Institutional Review Board of Seoul National University Bundang Hospital (B-1109/135-106).
Study funding
This research was supported by Basic Science Research Program through the National Research Foundation of Korea (NRF) funded by the Ministry of Education, Science and Technology (NRF-2016R1D1A1B04935568).
Electronic supplementary material
Below is the link to the electronic supplementary material.
Video-oculographic findings. Patient shows clockwise torsional nystagmus in the primary position, bilateral gaze-evoked nystagmus, normal horizontal saccades, and impaired smooth pursuit in both horizontal directions. (WMV 5541 kb)
About this article
Cite this article
Sunwoo, J., Kim, J. Cerebellar dysembryoplastic neuroepithelial tumor: report of a case and review of the literature. J Neurol 264, 2318–2321 (2017) doi:10.1007/s00415-017-8630-9
Received:

Accepted:

Published:

Issue Date: