This is a preview of subscription content, log in to check access.
Access options
Buy single article
Instant unlimited access to the full article PDF.
US$ 39.95
Price includes VAT for USA
Subscribe to journal
Immediate online access to all issues from 2019. Subscription will auto renew annually.
US$ 199
This is the net price. Taxes to be calculated in checkout.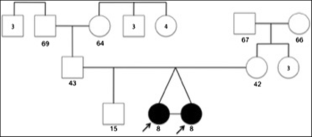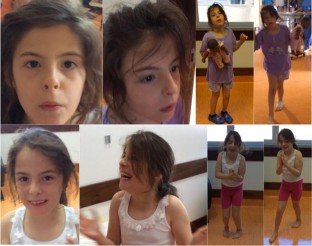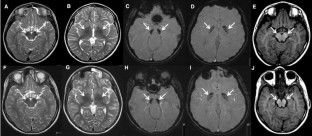 References
1.

Gregory A, Hayflick S (2013) Neurodegeneration with brain iron accumulation disorders overview (Internet). In: Pagon RA, Adam MP, Bird TD, Dolan CR, Fong CT, Stephens K (eds) Gene reviews. University of Washington, Seattle, pp 1993–2013

2.

Kruer MC, Boddaert N, Schneider SA, Houlden H, Bhatia KP, Gregory A, Hayflick SJ (2012) Neuroimaging features of neurodegeneration with brain iron accumulation. Am J Neuroradiol 33(3):407–414

3.

Hayflick SJ, Kruer MC, Gregory A, Haack TB, Kurian MA, Houlden HH, Dandu VH (2013) Beta-propeller protein-associated neurodegeneration: a new X-linked dominant disorder with brain iron accumulation. Brain 136(6):1708–1717

4.

Hoffjan S, Ibisler A, Tschentscher A, Dekomien G, Bidinost C, Rosa AL (2016) WDR45 mutations in Rett (-like) syndrome and developmental delay: case report and an appraisal of the literature. Mol Cell Probes 30(1):44–49

5.

Dufke A, Grasshoff U, Dufke C, Kalscheuer V, Schroeder C, Beck-Wödl S et al (2014) NGS based whole X-exome analysis re-veals a familial WDR45 missense mutation in 3 males with intellectual disability and brain iron accumulation (ESHG Abstract P08.53s). Eur J Hum Genet 22(suppl):161

6.

Harik S, Dandu V, Angtuaco E, Hayflick S (2013) Phenotypic differences in identical twins with mutated WDR45, a newly discovered X-chromosome gene mutation which causes neurodegeneration with brain iron accumulation (NBIA)(P03. 052). Neurology 80(7 Supplement):03–052
Ethics declarations
Conflicts of interest
The authors declare that they have no competing interests.
Electronic supplementary material
Below is the link to the electronic supplementary material.
Video 1: Twin 1. Twin 1 displaying gait with slightly bent knees, inward deviation of the feet, and stereotypies (MP4 30433 kb)
Video 2: Twin 2. Twin 2 with stereotypies, immature behavior, vocal and motor stereotypies and risus sardonicus (MP4 28744 kb)
About this article
Cite this article
Araújo, R., Garabal, A., Baptista, M. et al. Novel WDR45 mutation causing beta-propeller protein associated neurodegeneration (BPAN) in two monozygotic twins. J Neurol 264, 1020–1022 (2017). https://doi.org/10.1007/s00415-017-8475-2
Received:

Revised:

Accepted:

Published:

Issue Date:
Keywords
Risperidone

Substantia Nigra

Intellectual Disability

Cerebral Peduncle

Halo Sign