Adverse clinical outcomes after dabigatran reversal with idarucizumab to facilitate acute stroke thrombolysis
Dear Sirs,
Intravenous tissue plasminogen activator (tPA) thrombolysis remains the only proven pharmacological treatment for acute ischemic stroke [1]. A common clinical scenario is where a patient with atrial fibrillation (AF) on therapeutic anticoagulation presents with an acute ischemic stroke but thrombolysis is absolutely contraindicated due to hemorrhagic risk.
Recently, dabigatran reversal with idarucizumab to facilitate thrombolysis in acute stroke patients on dabigatran has been proposed [
2
]. We present two patients, the first outside Europe, managed with this approach (Fig.
1
).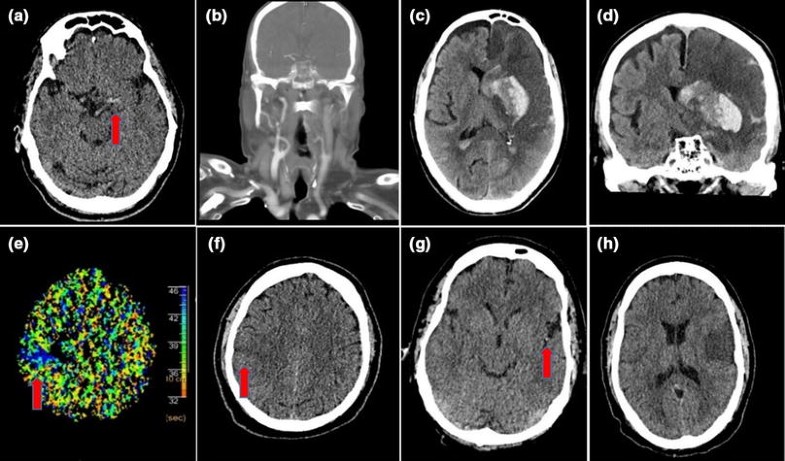 Keywords
Dabigatran 
Acute Ischemic Stroke 
Perfusion Compute Tomography 
Hemispheric Stroke 
Hemispheric Infarct 
These keywords were added by machine and not by the authors. This process is experimental and the keywords may be updated as the learning algorithm improves.
Notes
Compliance with ethical standards
Consent for case reports
Written consents were obtained by patient and families.
Conflicts of interest
The authors declare that they have no conflict of interest.
Copyright information
© Springer-Verlag Berlin Heidelberg 2017