Abstract
Paroxysmal exercise-induced dyskinesias (PED) are paroxysmal dyskinesias which manifest as dystonic movements brought on by sustained exercise. ECHS1 deficiency-induced EID was recently described by Olgiati et al. Our patient is an 8-year-old boy, who presented with intermittent episodes of stiffness and contractions affecting the legs which were always brought on by vigorous exertion. They began with curling of the toes and flexion, followed by stiffening of gait. These episodes were asymmetric, uncomfortable and often began in the left leg, often spreading to the right leg. They generally lasted for about 30–40 min. The phenomenology was noted to be dystonic affecting mostly the left leg, with equinus at the ankle and hyperextension at the knee. MRI of the brain showed regions of increased T2 and FLAIR signal and of T1 low signal in the globus pallidus bilaterally with mild diffusion restriction. Using Ambry's ExomeNextTM, an integrated exome sequencing assay, the patient was found to be heterozygous for alterations in the ECHS1 gene: missense mutations in c.518C>T (p.A173V) and c.817A>G (p.K273E). After 3 months of treatment with a mitochondrial cocktail, the patient reported that his attacks were somewhat less frequent and less severe. We decided to continue the patient on the cocktail and prescribed clonazepam 0.5 mg 1 tab to be given, as needed, for acute dystonic episodes of severe degree. The missense mutation c.817A>G has never been associated with PED before. Further, we present the first case of ECH1-associated PED with initial symptomatic improvement with a mitochondrial cocktail.
This is a preview of subscription content, log in to check access.
Access options
Buy single article
Instant unlimited access to the full article PDF.
US$ 39.95
Price includes VAT for USA
Subscribe to journal
Immediate online access to all issues from 2019. Subscription will auto renew annually.
US$ 199
This is the net price. Taxes to be calculated in checkout.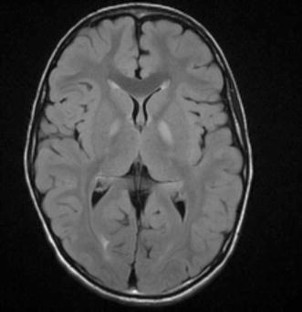 References
1.

Bhatia KP (2011) Paroxysmal dyskinesias. Mov Disord 26:1157–1165

2.

Demirkiran M, Jankovic J (1995) Paroxysmal dyskinesias: clinical features and classification. Ann Neurol 38:571–579

3.

Erro R, Sheerin UM, Bhatia KP (2014) Paroxysmal dyskinesias revisited: a review of 500 genetically proven cases and a new classification. Mov Disord 29:1108–1116

4.

Ferdinandusse S, Friederich MW, Burlina A et al (2015) Clinical and biochemical characterization of four patients with mutations in ECHS1. Orphanet J Rare Dis 10:79

5.

Tetreault M, Fahiminiya S, Antonicka H et al (2015) Whole-exome sequencing identifies novel ECHS1 mutations in Leigh syndrome. Hum Genet 134:981–991

6.

Olgiati S, Skorvanek M, Quadri M et al (2016) Paroxysmal exercise-induced dystonia within the phenotypic spectrum of ECHS1 deficiency. Mov Disord 31:1041–1048

7.

Haack TB, Jackson CB, Murayama K, Kremer LS, Schaller A, Kotzaeridou U, Klopstock T (2015) Deficiency of ECHS1 causes mitochondrial encephalopathy with cardiac involvement. Ann Clin Transl Neurol 2(5):492–509
Ethics declarations
Conflicts of interest
Authors report no conflicts of interest.
Ethical statement
This study has been performed in accordance with the ethical standards laid down in the 1964 Declaration of Helsinki and its later amendments.
Funding
Authors report no external funding.
Informed consent
All persons gave their informed consent prior to their inclusion in the study. Patient provided written consent for the video to be included in the paper. No patient identifiable information was included in the text.
Electronic supplementary material
Below is the link to the electronic supplementary material.
Video 1 (Supplementary data) Legend: Dystonia affecting mostly the left leg, with equinus at the ankle and hyperextension at the knee (MP4 58006 kb)
About this article
Cite this article
Mahajan, A., Constantinou, J. & Sidiropoulos, C. ECHS1 deficiency-associated paroxysmal exercise-induced dyskinesias: case presentation and initial benefit of intervention. J Neurol 264, 185–187 (2017). https://doi.org/10.1007/s00415-016-8381-z
Received:

Revised:

Accepted:

Published:

Issue Date:
Keywords
Paroxysmal dystonia

Exercise-induced dystonia

Genetic dystonia

Movement disorders