This is a preview of subscription content, log in to check access.
We're sorry, something doesn't seem to be working properly.
Please try refreshing the page. If that doesn't work, please contact support so we can address the problem.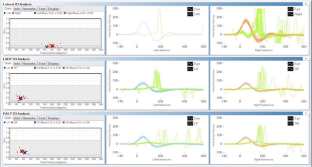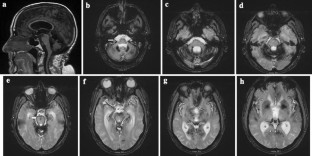 References
1.

Szmulewicz DJ et al (2011) Sensory neuropathy as part of the cerebellar ataxia neuropathy vestibular areflexia syndrome. Neurology 76(22):1903–1910

2.

Choi SY et al (2014) Combined peripheral and central vestibulopathy. J Vestib Res 24(5–6):443–451

3.

Greco A et al (2014) Idiopathic bilateral vestibulopathy: an autoimmune disease? Autoimmun Rev 13(10):1042–1047

4.

Koeppen AH et al (2008) The pathology of superficial siderosis of the central nervous system. Acta Neuropathol 116(4):371–382

5.

Fearnley JM, Stevens JM, Rudge P (1995) Superficial siderosis of the central nervous system. Brain 118(Pt 4):1051–1066

6.

Lummel N et al (2015) Prevalence of superficial siderosis following singular, acute aneurysmal subarachnoid hemorrhage. Neuroradiology 57(4):349–356

7.

Alhabib SF, Saliba I (2016) Video head impulse test: a review of the literature. Eur Arch Otorhinolaryngol. doi:10.1007/s00405-016-4157-4

8.

Kang KW et al (2015) Bilateral vestibulopathy documented by video head impulse tests in superficial siderosis. Otol Neurotol 36(10):1683–1686

9.

Levy M, Llinas R (2012) Pilot safety trial of deferiprone in 10 subjects with superficial siderosis. Stroke 43(1):120–124
Ethics declarations
Conflicts of interest
Dr. Kattah reports that video head impulse test equipment, on loan from GN Otometrics, was used to evaluate the patient described in this case study.
Ethical statement
We verify that this manuscript contains a statement to the effect that all human and animal studies have been approved by the appropriate ethics committee. This is a single case report; however, the patient signed a consent as part of our study of patient with vestibular disorders; therefore, the study was performed in accordance with the ethical standards laid down in the 1964 Declaration of Helsinki and its later amendments. You may have to state that specific national laws have been observed, too.
Electronic supplementary material
Below is the link to the electronic supplementary material.
Supplementary material 2 (MP4 18285 kb)
About this article
Cite this article
Aran Yoo, B.S., Kattah, J.C. Superficial siderosis syndrome with progressive hearing loss and bilateral vestibular failure, 51 years after a neurosurgical procedure: diagnostic value of combined MRI and video head impulse test. J Neurol 264, 391–393 (2017). https://doi.org/10.1007/s00415-016-8358-y
Received:

Revised:

Accepted:

Published:

Issue Date:
Keywords
Hearing Loss

Sensorineural Hearing Loss

Pure Tone Audiometry

Head Impulse Test

Downbeat Nystagmus