Abstract
Congenital myopathies are a group of inherited muscle disorders characterized by hypotonia, weakness and a non-dystrophic muscle biopsy with the presence of one or more characteristic histological features. Neuromuscular transmission defects have recently been reported in several patients with congenital myopathies (CM). Mutations in KLHL40 are among the most common causes of severe forms of nemaline myopathy. Clinical features of affected individuals include fetal akinesia or hypokinesia, respiratory failure, and swallowing difficulties at birth. Muscle weakness is usually severe and nearly half of the individuals have no spontaneous antigravity movement. The average age of death has been reported to be 5 months in a recent case series. Herein we present a case of a patient with a nemaline myopathy due to KLHL40 mutations (c.604delG, p.Ala202Argfs*56 and c.1513G>C, p.Ala505Pro) with an impressive and prolonged beneficial response to treatment with high-dose pyridostigmine. Myasthenic features or response to ACEI have not previously been reported as a characteristic of nemaline myopathy or KLHL40-related myopathy.
This is a preview of subscription content, log in to check access.
Access options
Buy single article
Instant unlimited access to the full article PDF.
US$ 39.95
Price includes VAT for USA
Subscribe to journal
Immediate online access to all issues from 2019. Subscription will auto renew annually.
US$ 199
This is the net price. Taxes to be calculated in checkout.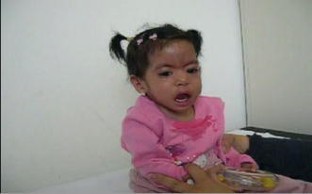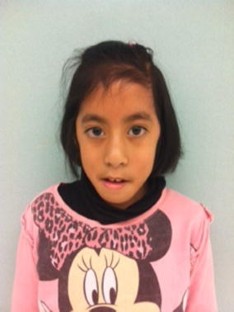 References
1.

Sewry C, Jimenez-Mallebrera C, Muntoni F (2008) Congenital myopathies. Curr Opin Neurol 21:569–575

2.

Maggi L, Scoto M, Cirak S et al (2013) Congenital myopathies-clinical features and frequency of individual subtypes diagnosed over a 5-year period in the United Kingdom. Neuromuscul Disord 23:195–205

3.

Colombo I, Scoto M, Manzur AY et al (2015) Congenital myopathies: natural history of a large pediatric cohort. Neurology 84(1):28–35

4.

North KN, Wang CH, Clarke N et al (2014) Approach to the diagnosis of congenital myopathies. Neuromuscul Disord 24:97–116

5.

Böhm J, Vasli N, Malfatti E et al (2013) An integrated diagnosis strategy for congenital myopathies. PLoS One 8(6):e67527

6.

Robb SA, Sewry CA, Dowling JJ et al (2011) Impaired neuromuscular transmission and response to acetylcholinesterase inhibitors in centronuclear myopathies. Neuromuscul Disord 21:379–386

7.

Rodríguez Cruz PM, Sewry C, Beeson D et al (2014) Congenital myopathies with secondary neuromuscular transmission defects; A case report and review of the literature. Neuromuscul Disord 24(12):1103–1110

8.

Claeys KG, Maisonobe T, Böhm J et al (2010) Phenotype of a patient with recessive centronuclear myopathy and a novel BIN1 mutation. Neurology 74:519–521

9.

Gibbs EM, Clarke NF, Rose K et al (2013) Neuromuscular junction abnormalities in DNM2-related centronuclear myopathy. J Mol Med (Berl) 91:727–737

10.

Munot P, Lashley D, Jungbluth H et al (2010) Congenital fibre type disproportion associated with mutations in the tropomyosin 3 (TPM3) gene mimicking congenital myasthenia. Neuromuscul Disord 20:796–800

11.

Illingworth M, Main M, Pitt M et al (2014) RYR1-related congenital myopathy with fatigable weakness, responding to pyridostigmine. Neuromuscul Disord 24(8):707–712

12.

Wallgren-Pettersson C, Sewry CA, Nowak KJ et al (2011) Nemaline myopathies. Semin Pediatr Neurol 18(4):230–238

13.

Garg A, O′Rourke J, Long C et al (2014) KLHL40 deficiency destabilizes thin filament proteins and promotes nemaline myopathy. J Clin Invest 124(8):3529–3539

14.

Muller JS, Herczegfalvi A, Vilchez JJ et al (2007) Phenotypical spectrum of DOK7 mutations in congenital myasthenic syndromes. Brain 130(pt 6):1497–1506

15.

Lashley D, Palace J, Jayawant S et al (2010) Ephedrine treatment in congenital myasthenic syndrome due to mutations in DOK7. Neurology 74(19):1517–1523

16.

Schara U, Barisic N, Deschauer M et al (2009) Ephedrine therapy in eight patients with congenital myasthenic syndrome due to DOK7 mutations. Neuromuscul Disord 19(12):828–832

17.

Klein A, Pitt MC, McHugh JC et al (2013) DOK7 congenital myasthenic syndrome in childhood: early diagnostic clues in 23 children. Neuromuscul Disord 23(11):883–891

18.

Ben Ammar A, Petit F, Alexandri N et al (2010) Phenotype genotype analysis in 15 patients presenting a congenital myasthenic syndrome due to mutations in DOK7. J Neurol 257:754–766

19.

Cossins J, Liu WW, Belaya K et al (2012) The spectrum of mutations that underlie the neuromuscular junction synaptopathy in DOK7 congenital myasthenic syndrome. Hum Mol Genet 21(17):3765–3775

20.

Nance JR, Dowling JJ, Gibbs EM et al (2012) Congenital myopathies: an update. Curr Neurol Neurosci Rep 12(2):165–174

21.

Ravenscroft G, Miyatake S, Lehtokari VL et al (2013) Mutationsin KLHL40 are a frequent cause of severe autosomal recessive nemaline myopathy. Am J Hum Genet 93:6–18

22.

Kawase K, Nishino I, Sugimoto M et al (2015) Nemaline myopathy with KLHL40 mutation presenting as congenital totally locked-in state. Brain Dev 37(9):887–890
Acknowledgments
The authors would like to thank the family for taking part in this study.
The Institute of Genetic Medicine in Newcastle is part of the MRC Centre for Neuromuscular Diseases and the TREAT-NMD Alliance (http://www.treat-nmd.eu). This study was supported by the European Union Seventh Framework Programme (FP7/2007-2013) under grant agreement No. 305444 (RD-Connect) and 305121 (Neuromics).
We are indebted to the 'Biobanc de l'Hospital Infantil Sant Joan de Deu per a la Investigacio', integrated in the Spanish Biobank network of ISCIII, for sample procurement.
Ethics declarations
Conflicts of interest
None.
Ethical standards
The study was approved by the ethics committee.
Electronic supplementary material
Below is the link to the electronic supplementary material.
Supplementary material 1 (MPG 2674 kb)
Supplementary material 2 (MPG 2287 kb)
About this article
Cite this article
Natera-de Benito, D., Nascimento, A., Abicht, A. et al. KLHL40-related nemaline myopathy with a sustained, positive response to treatment with acetylcholinesterase inhibitors. J Neurol 263, 517–523 (2016) doi:10.1007/s00415-015-8015-x
Received:

Revised:

Accepted:

Published:

Issue Date:
Keywords
KLHL40

Congenital myopathies

Nemaline myopathies

Neuromuscular junction

Acetylcholinesterase inhibitors

Congenital myasthenic syndromes