High-dose praziquantel therapy for cerebral sparganosis
Dear Sirs,
A 39-year-old Bangladeshi man was admitted to our hospital with a first generalized epileptic seizure. Brain MRI showed multiple ring-enhancing lesions with perifocal edema (Fig.
1
a and g, February 2008). CSF analysis showed 8 cells/μl and normal protein, glucose and lactate levels. Serum and CSF serological tests were negative for a broad range of parasites, fungi and bacteria.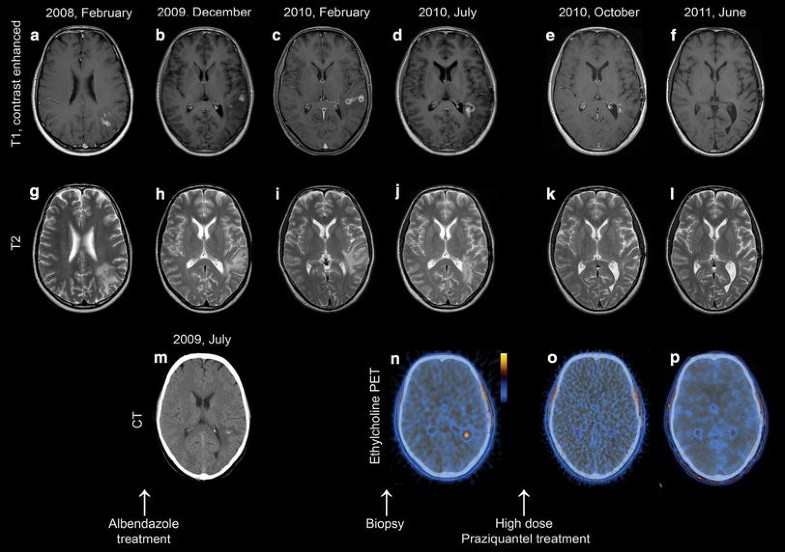 Keywords
Epileptic Seizure 
Albendazole 
Praziquantel 
High Carbohydrate Diet 
Perifocal Edema 
These keywords were added by machine and not by the authors. This process is experimental and the keywords may be updated as the learning algorithm improves.
Notes
Conflicts of interest
On behalf of all authors, the corresponding author declares no conflict of interest.
Copyright information
© Springer-Verlag Berlin Heidelberg 2013