This is a preview of subscription content, log in to check access.
Access options
Buy single article
Instant unlimited access to the full article PDF.
US$ 39.95
Price includes VAT for USA
Subscribe to journal
Immediate online access to all issues from 2019. Subscription will auto renew annually.
US$ 199
This is the net price. Taxes to be calculated in checkout.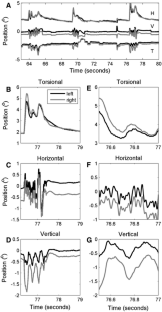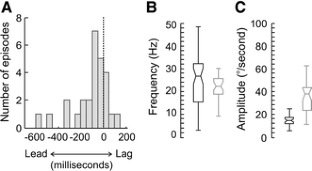 Notes
1.

AOSD is an idiopathic arthritis with spiking fevers and transient maculopapular rash.
References
1.

Das VE, Oruganti P, Kramer PD, Leigh RJ (2000) Experimental tests of a neural-network model for ocular oscillations caused by disease of central myelin. Exp Brain Res 133:189–197

2.

Enderle JD, Engelken EJ (1995) Simulation of oculomotor post-inhibitory rebound burst firing using a Hodgkin–Huxley model of a neuron. Biomed Sci Instrum 31:53–58

3.

Miura K, Optican LM (2006) Membrane channel properties of premotor excitatory burst neurons may underlie saccade slowing after lesions of omnipause neurons. J Comput Neurosci 20:25–41

4.

Perez-Reyes E (2003) Molecular physiology of low-voltage-activated t-type calcium channels. Physiol Rev 83:117–161

5.

Ramat S, Leigh RJ, Zee DS, Optican LM (2005) Ocular oscillations generated by coupling of brainstem excitatory and inhibitory saccadic burst neurons. Exp Brain Res 160:89–106

6.

Ramat S, Leigh RJ, Zee DS, Optican LM (2007) What clinical disorders tell us about the neural control of saccadic eye movements. Brain 130:10–35

7.

Shaikh AG, Miura K, Optican LM, Ramat S, Leigh RJ, Zee DS (2007) A new familial disease of saccadic oscillations and limb tremor provides clues to mechanisms of common tremor disorders. Brain 130:3020–3031

8.

Shaikh AG, Ramat S, Optican LM, Miura K, Leigh RJ, Zee DS (2008) Saccadic burst cell membrane dysfunction is responsible for saccadic oscillations. J Neuroophthalmol 28:329–336

9.

Zerrate MD, Shaikh A, Zee D, Troncoso J, Pardo CA (2006) Ion channel profile of human brainstem saccadic burst neurons. Program: 345.3, 2006; Neuroscience Meeting Planner. Altlanta, GA: Society for Neuroscience, Online
Acknowledgments
This work was supported by grants from NIH EY01849 (DSZ), and the Georgia Birtman Grant Initiative (TCH) from the American Hearing Research Foundation and Northwestern Medical Foundation. Philanthropic funds from the vestibular laboratory supported AGS. We thank Mr. Dale Roberts for assistance.
Electronic supplementary material
Below is the link to the electronic supplementary material.
Supplementary material 1 (WMV 2375 kb)
About this article
Cite this article
Shaikh, A.G., Hain, T.C. & Zee, D.S. Oculomotor disorders in adult-onset Still's disease. J Neurol 257, 136 (2010). https://doi.org/10.1007/s00415-009-5308-y
Received:

Revised:

Accepted:

Published:
Keywords
Levetiracetam

Torsional Oscillation

Torsional Movement

Burst Neuron

AOSD Patient