Abstract
Intracranial lipomas are rare congenital malformations which are neither hematomas nor true neoplasms. They result from the abnormal persistence and maldifferentiation of the meninx primitiva. The majority of such lesions occur near the midline. Around 55% of intracranial lipomas are associated with brain malformations of varying severity. Although they are usually an incidental finding, symptomatic intracranial lipomas are sometimes observed. Surgical excision may result in high morbidity and mortality due to the highly vascular nature of intracranial lipomas and the latter's strong adhesion to the surrounding tissue and is very rarely indicated.
This is a preview of subscription content, log in to check access.
Access options
Buy single article
Instant access to the full article PDF.
US$ 39.95
Price includes VAT for USA
Subscribe to journal
Immediate online access to all issues from 2019. Subscription will auto renew annually.
US$ 199
This is the net price. Taxes to be calculated in checkout.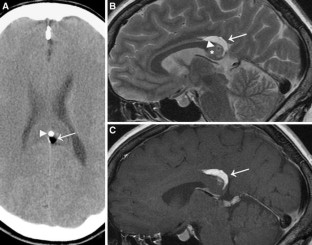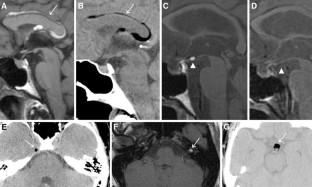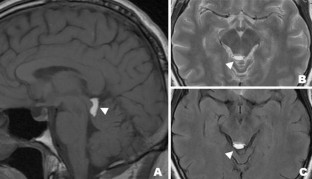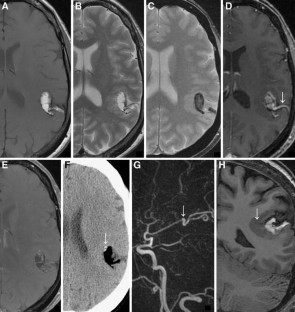 References
1.

Yilmaz N, Unal O, Kiymaz N, Yilmaz C, Etlik O (2006) Intracranial lipomas–a clinical study. Clin Neurol Neurosurg 108:363–368. doi:10.1016/j.clineuro.2005.04.003

2.

Truwit CL, Barkovich AJ (1990) Pathogenesis of intracranial lipoma: an MR study in 42 patients. AJR Am J Roentgenol 155:855–864 (discussion 865)

3.

Yildiz H, Hakyemez B, Koroglu M, Yesildag A, Baykal B (2006) Intracranial lipomas: importance of localization. Neuroradiology 48:1–7. doi:10.1007/s00234-005-0001-z

4.

Saatci I, Aslan C, Renda Y, Besim A (2000) Parietal lipoma associated with cortical dysplasia and abnormal vasculature: case report and review of the literature. AJNR Am J Neuroradiol 21:1718–1721

5.

Guye M, Gastaut JL, Bartolomei F (1999) Epilepsy and perisylvian lipoma/cortical dysplasia complex. Epileptic Disord 1:69–73

6.

Loddenkemper T, Morris HH 3rd, Diehl B, Lachhwani DK (2006) Intracranial lipomas and epilepsy. J Neurol 253:590–593. doi:10.1007/s00415-006-0065-7

7.

Osborn A (2005) Lipoma. In: Amirsys (ed) Diagnostic imaging brain. Salt Lake City, I-1 22 p
About this article
Cite this article
Jabot, G., Stoquart-Elsankari, S., Saliou, G. et al. Intracranial lipomas: clinical appearances on neuroimaging and clinical significance. J Neurol 256, 851–855 (2009). https://doi.org/10.1007/s00415-009-5087-5
Received:

Revised:

Accepted:

Published:

Issue Date:
Keywords
Intracranial lipoma

CNS malformation

CT

MRI