Abstract
Introduction
During pregnancy, a progressive increase in serum triglyceride (TG) and cholesterol levels is observed whereas TG levels mostly remain <300 mg/dl. In women with genetic forms of hypertriglyceridemia, pregnancy may cause extremely elevated TG levels leading to potentially life-threatening pancreatitis attacks and chylomicronemia syndrome. The only safe medical treatment option during pregnancy is ω-3 fatty acids, which have moderate TG lowering effects. Therapeutic apheresis could be used as primary treatment approach during pregnancy.
Materials and methods
We reported the effect of double filtration apheresis in one pregnant women with severe hypertriglyceridemia, therapeutic plasmapheresis and double filtration methods in the other severe hypertriglyceridemic pregnant woman; a 32-year-old pregnant woman (patient 1) with a history of hypertriglyceridemia-induced acute pancreatitis during pregnancy and a 30-year-old pregnant woman with extremely high TG levels (12,000 mg/dl) leading to chylomicronemia syndrome (patient 2). Medical nutrition therapy and ω-3 fatty acids were also provided. Double filtration apheresis (patient 1) and plasmapheresis + double filtration apheresis (patient 2) were used.
Result and conclusion
When we calculated the TG levels before and after therapeutic apheresis, maximum decrease achieved with double filtration apheresis was 46.3 % for patient 1 and 37.3 % for patient 2. However, with plasmapheresis TG level declined by 72 % in patient 2. Plasmapheresis seemed to be more efficient to decrease TG levels. Iron deficiency anemia was the main complication apart from technical difficulties by lipemic obstruction of tubing system. Healthy babies were born. Delivery led to decreases in TG levels. It is concluded that during pregnancy therapeutic apheresis is an effective method to decrease extremely high TG levels and risks of its potentially life-threatening complications.
This is a preview of subscription content, log in to check access.
Access options
Buy single article
Instant unlimited access to the full article PDF.
US$ 39.95
Price includes VAT for USA
Subscribe to journal
Immediate online access to all issues from 2019. Subscription will auto renew annually.
US$ 199
This is the net price. Taxes to be calculated in checkout.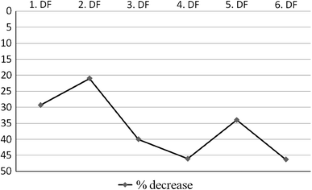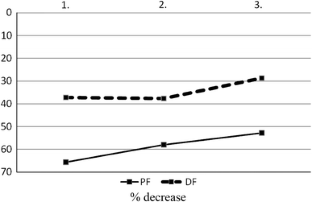 References
1.

Papadakis EP, Sarigianni M, Mikhailidis DP, Mamopoulos A, Karagiannis V (2011) Acute pancreatitis in pregnancy: an overview. Eur J Obstet Gynecol Reprod Biol 159(2):261–266

2.

Sun L, Li W, Geng Y, Shen B, Li J (2011) Acute pancreatitis in pregnancy. Acta Obstet Gynecol Scand 90:671–676

3.

Tsuang W, Navaneethan U, Ruiz R, Palascak JB, Gelrud A (2009) Hypertriglyceridemic pancreatitis: presentation and management. Am J Gastroenterol 104:981–991

4.

Geng Y, Li W, Sun L, Tong Z, Li N, Li J (2011) Severe acute pancreatitis during pregnancy: 11 years experience from a surgical intensive care unit. Dig Dis Sci 56(12):3672–3677

5.

Syed H, Bilusic M, Rhondla C, Tavaria A (2010) Plasmapheresis in the hypertriglyceridemia-induced acute pancreatitis: a community hospital's experience. J Clin Apher 25:229–234

6.

Piolot A, Nadler F, Cavallero E, Coquard J-L, Jacotot B (1996) Prevention of recurrent acute pancreatitis in patients with severe hypertriglyceridemia: value of regular plasmapheresis. Pancreas 13:96–99

7.

Saharia P, Margolis S, Zuidema GD, Cameron JL (1977) Acute pancreatitis with hyperlipidemia: studies with an isolated perfused canine pancreas. Surgery 82:60–67

8.

Ewald N, Kloer H-U (2009) Severe hypertriglyceridemia: an indication for apheresis. Atheroscler Suppl 10:49–52

9.

Thompson GR (2010) Lipoprotein apheresis. Curr Opin Lipidol 21:487–491

10.

Goldberg AS, Hegele RA (2012) Severe hypertriglyceridemia in pregnancy. J Clin Endocrinol Metab 97:2589–2597

11.

Yuan G, Al-Shali KZ, Hegele RA (2007) Hypertriglyceridemia: its etiology, effects and treatment. CMAJ 176:1113–1120

12.

Potter JM, Nestel PJ (1979) The hyperlipidemia of pregnancy in normal and complicated pregnancies. Am J Obstet Gynecol 133:165–170

13.

Szczepiorkowski ZM, Winters SL, Bandarenko N, Kim HC, Linenberger ML, Marques BM, Sarode R, Schwarts J, Weinstein R, Shaz BH (2010) Apheresis Application Committee of the American Society for Apheresis. Guidelines on the use of therapeutic apheresis in clinical practice. Evidence based approach from the Apheresis Applications Committee of American Society for Apheresis. J Clin Apher 25:83–177

14.

Hovland A, Hardersen R, Mollnes TE, Lappegard TE (2010) Selective whole blood lipoprotein apheresis to prevent pancreatitis in drug refractory hypertriglyceridemia. JOP 11:467–469

15.

Safi F, Toumeh A, Abuissa Qadan MA, Karaz R, Alakdar B, Assaly R (2012). Management of familial hypertriglyceridemia-induced pancreatitis during pregnancy with therapeutic plasma exchange: a case report and review of literature. Am J Ther (Epub ahead of print)

16.

Toskes PP (1990) Hyperlipidemic pancreatitis. Gastroenterol Clin North Am 19:783–791

17.

Leaf DA (2008) Chylomicronemia and chylomicronemia syndrome: a practical approach to management. Am J Med 121:10–12

18.

Lone SW, Imdad A, Billoo AG (2008) Familial chylomicronemia in a 9 months old infant. J Coll Physicians Surg Pak 18:655–656

19.

Kwan HC, Bongu A (1999) The hyperviscosity syndromes. Semin Thromb Hemost 25:199–208
Conflict of interest
The authors certify that no actual or potential conflict of interest in relation to this article exists.
About this article
Cite this article
Basar, R., Uzum, A.K., Canbaz, B. et al. Therapeutic apheresis for severe hypertriglyceridemia in pregnancy. Arch Gynecol Obstet 287, 839–843 (2013) doi:10.1007/s00404-013-2786-z
Received:

Accepted:

Published:

Issue Date:
Keywords
Hypertriglyceridemia

Pregnancy

Acute pancreatitis

Plasmapheresis

Double filtration apheresis