Zusammenfassung
Fehlfunktionen bei implantierten Schrittmacher- und Defibrillatorsystemen können alle Bauteile des Geräts betreffen (Batterie, Kondensator, "central processing unit" (CPU), Konnektor, Lötstellen, Elektroden). Die daraus entstehenden Probleme können sich als inadäquate Therapie, eine unterbleibende Therapie trotz Notwendigkeit einer Stimulation oder Schockabgabe bei aufgetretener ventrikulärer Tachyarrhythmie oder als eine ineffektive Therapieabgabe manifestieren. Die hohe Anzahl von implantierten Schrittmacher- und Defibrillatorsystemen, die gestiegene Lebenserwartung sowie der technische Fortschritt der kardialen Device-Therapie konfrontiert den nachsorgenden Arzt mit zunehmend komplexeren Problemen im Follow-up. Neben der Kenntnis der basalen Funktion dieser Geräte wird ein strukturiertes Vorgehen gefordert, um Fehlfunktionen rechtzeitig zu erkennen und zu behandeln. In dieser Übersicht werden häufige Fehlfunktionen von Schrittmachern und Defibrillatoren dargestellt, auf einzelne Probleme hingewiesen und Lösungsansätze sowie Therapieoptionen gezeigt.
Abstract
Malfunctions in implanted pacemaker and defibrillator systems can affect all components of the device (battery, capacitor, central processing unit (CPU), connector, soldering points, electrodes). The resulting problems can manifest themselves as inadequate therapy, a lack of therapy despite the need for stimulation or shock release in case of ventricular tachyarrhythmia, or as an ineffective delivery of therapy. The high number of implanted pacemaker and defibrillator systems, the increased life expectancy and the technical progress of cardiac "device" therapy mean that the treating physician is confronted with increasingly complex problems in the follow-up. In addition to the knowledge of the basic function of these devices, a structured procedure to detect and treat malfunctions in a timely manner is required. In this review, frequent malfunctions of pacemaker and defibrillators are presented, individual problems are pointed out, and solutions and treatment options are shown.
This is a preview of subscription content, log in to check access.
Access options
Buy single article
Instant access to the full article PDF.
US$ 39.95
Price includes VAT for USA
Subscribe to journal
Immediate online access to all issues from 2019. Subscription will auto renew annually.
US$ 99
This is the net price. Taxes to be calculated in checkout.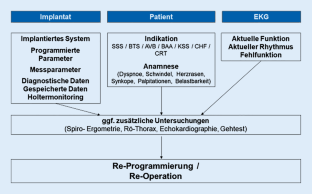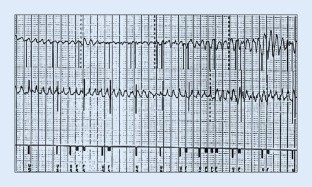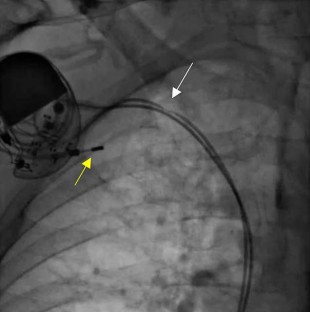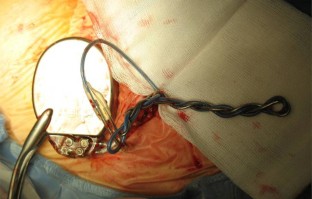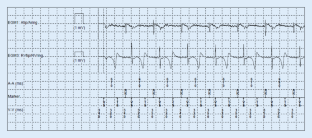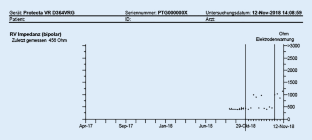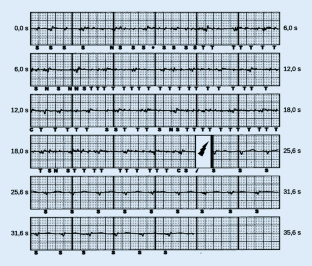 Literatur
1.

Al-Khatib SM, Stevenson WG, Ackerman MJ, Bryant WJ, Callans DJ, Curtis AB, Deal BJ, Dickfeld T, Field ME, Fonarow GC, Gillis AM, Granger CB, Hammill SC, Hlatky MA, Joglar JA, Kay GN, Matlock DD, Myerburg RJ, Page RL (2018) 2017 AHA/ACC/HRS guideline for management of patients with ventricular arrhythmias and the prevention of sudden cardiac death: executive summary: a report of the American College of Cardiology/American Heart Association Task Force on Clinical Practice Guidelines and the Heart Rhythm Society. Heart Rhythm 15(10):e190–e252

2.

Altun A, Erdogan O (2003) Pacemaker lead failure suggestive of crush injury. Cardiol Rev 11(5):256

3.

Burke MC, Gold MR, Knight BP, Barr CS, Theuns DAMJ, Boersma LVA, Knops RE, Weiss R, Leon AR, Herre JM, Husby M, Stein KM, Lambiase PD (2015) Safety and efficacy of the totally subcutaneous implantable defibrillator: 2‑year results from a pooled analysis of the IDE study and EFFORTLESS registry. J Am Coll Cardiol 65(16):1605–1615

4.

Brouwer TF, Yilmaz D, Lindeboom R, Buiten MS, Nordkamp OLR, Schalij MJ, Wilde AA, van Erven L, Knops RE (2016) Long-term clinical outcomes of subcutaneous versus transvenous implantable defibrillator therapy. J Am Coll Cardiol 68(19):2047–2055

5.

Ellenbogen KA, Wilkoff BL, Lau CP (Hrsg) (2006) Clinical cardiac pacing, defibrillation and resynchronization therapy, 3. Aufl. Elsevier Saunders, Philadelphia, S 1–1280

6.

Hansen C, Vollmann D, Neuzner J (2016) Device malfunction caused by "auto-oversensing" of transthoracic impedance measurement test pulses in a modern minute ventilation dual-chamber pacemaker. Clin Res Cardiol 105(7):571–574

7.

Hook BG, Callans DJ, Kleiman RB et al (1993) Implantable cardioverter-defibrillator therapy in the absence of significant symptoms. Rhythm diagnosis and management aided by stored electrogram analysis. Circulation 87:1897–1906

8.

Kleemann T, Becker T, Doenges K, Vater M, Senges J, Schneider S, Saggau W, Weisse U, Seidl K (2007) Annual rate of transvenous defibrillation lead defects in implantable cardioverter-defibrillators over a period of 〉 10 years. Circulation 115(19):2474–2480

9.

Kleemann T, Nonnenmacher F, Strauss M, Kouraki K, Werner N, Fendt A, Zahn R (2019) Long-term performance and lead failure analysis of the Durata defibrillation lead compared to its previous model, the recalled Riata defibrillation lead. J Cardiovasc Electrophysiol 30(10):2012–2019

10.

Lazarus A (2007) Remote, wireless, ambulatory monitoring of implantable pacemakers, cardioverter defibrillators, and cardiac resynchronization therapy systems: analysis of a worldwide database. Pacing Clin Electrophysiol 30(Suppl 1):S2–S12

11.

Magney JE, Flynn DM, Parsons JA, Staplin DH, Chin-Purcell MV et al (1993) Anatomical mechanisms explaining damage to pacemaker leads, defibrillator leads, and failure of central venous catheters adjacent to the sternoclavicular joint. Pacing Clin Electrophysiol 16:445–457

12.

Markewitz A (2019) Jahresbericht 2017 des Deutschen Herzschrittmacher und Defibrillatorregisters: Teil 1: Herzschrittmacher. Herzschr Elektrophys 30:377–388

13.

Markewitz A (2019) Jahresbericht 2017 des Deutschen Herzschrittmacher und Defibrillatorregisters: Teil 2: Implantierbare Kardioverter-Defibrillatoren (ICD). Herzschr Elektrophys 30:389–403

14.

Poręba M, Karczmarewicz S, Szwarc B, Sobieszczańska M, Wranicz JK (2011) Complicated Holter tracing with an incidence of inappropriate mode switch due to sensing abnormalities in a patient with dual-chamber pacemaker. Cardiol J 18(1):94–96

15.

Priori SG, Blomström-Lundqvist C, Mazzanti A, Blom N, Borggrefe M, Camm J, Elliott PM, Fitzsimons D, Hatala R, Hindricks G, Kirchhof P, Kjeldsen K, Kuck KH, Hernandez-Madrid A, Nikolaou N, Norekvål TM, Spaulding C, Van Veldhuisen DJ (2016) 2015 ESC guidelines for the management of patients with ventricular arrhythmias and the prevention of sudden cardiac death. Rev Esp Cardiol 69(2):176–2016

16.

Raatikainen MJ, Arnar DO, Zeppenfeld K, Merino JL, Levya F, Hindriks G, Kuck KH (2015) Statistics on the use of cardiac electronic devices and electrophysiological procedures in the European Society of Cardiology countries: 2014 report from the European Heart Rhythm Association. Europace 17:i1–i75

17.

Singer I, de Borde R, Veltri EP et al (1988) The automatic implantable cardioverter defibrillator: T wave sensing in the newest generation. Pacing Clin Electrophysiol 11:1584–1591

18.

Seckler T, Stunder D, Schikowsky C, Joosten S, Zink MD, Kraus T, Marx N, Napp A (2017) Effect of lead position and orientation on electromagnetic interference in patients with bipolar cardiovascular implantable electronic devices. Europace 19(2):319–328

19.

Swerdlow CD, Asirvatham SJ, Ellenbogen KA, Friedman PA (2015) Troubleshooting implantable cardioverter-defibrillator sensing problems II. Circ Arrhythm Electrophysiol 8:212–220

20.

Tachibana M, Nishii N, Banba K, Fujita S, Ikeda E, Okawa K, Morita H, Ito H (2019) SMART Pass will prevent inappropriate operation of S‑ICD. J Arrhythmia 35:86–91

21.

Van Rees JB, de Bie MK, Thijssen J, Borleffs CJW, Schalij MJ, van Erven L (2011) Implantation-related complications of Implantable cardioverter-defibrillatorsand cardiac resynchronization T herapy devices. J Am Coll Cardiol 58:995–1000

22.

Varma NA, Michalski J, Epstein AE, Schweikert R (2010) Automatic remote monitoring of implantable cardioverter-defibrillator lead and generator performance. The Lumos‑T Safely RedUceS RouTine Office Device Follow-Up (TRUST) Trial. Circ Arrhythm Electrophysiol 3:428–436

23.

Weiner S, Patel J, Jadonath RL, Goldner BG, Gross JN (1999) Lead failure due to the subclavian crush syndrome in a patient implanted with both standard and thin bipolar spiral wound leads. Pacing Clin Electrophysiol 22(6 Pt 1):975–976

24.

Weretka S, Michaelsen J, Becker R et al (2003) Ventricular oversensing: a study of 101 patients implanted with dual chamber defibrillators and two different lead systems. Pacing Clin Electrophysiol 26:65–70
Ethics declarations
Interessenkonflikt
A. Kloppe, F. Schiedat, A. Mügge und D. Mijic geben an, dass kein Interessenkonflikt besteht.
Für diesen Beitrag wurden von den Autoren keine Studien an Menschen oder Tieren durchgeführt. Für die aufgeführten Studien gelten die jeweils dort angegebenen ethischen Richtlinien.
About this article
Cite this article
Kloppe, A., Schiedat, F., Mügge, A. et al. Sachgerechtes Vorgehen bei Herzschrittmacher- und ICD‑Fehlfunktion. Herzschr Elektrophys (2020). https://doi.org/10.1007/s00399-020-00669-9
Received:

Accepted:

Published:
Schlüsselwörter
Herzerkrankung

Implantierbarer Kardioverter-Defibrillator

Fehlfunktion

Elektrodenkomplikation

12-Kanal-EKG
Keywords
Heart diseases

Implantable cardioverter-defibrillator

Device failure

Lead complications

12-channel ECG