Zusammenfassung
Die Transkatheter-Aortenklappenimplantation (TAVI) ist nur mithilfe von Drähten möglich. Bei einer Prozedur kommen verschiedene Drähte zum Einsatz – aber wann und wofür ist welcher Draht geeignet? Dieser Beitrag gibt eine Übersicht über die gängigen Drähte, die bei einer TAVI verwendet werden. Neben der detaillierten Vorstellung einiger häufig verwendeter Standard- und speziell entwickelter TAVI-Drähte enthält dieser Text ebenso nützliche Tipps von Spezialisten für den Routinealltag und darüber hinaus.
Abstract
Transcatheter aortic valve implantation (TAVI) is only possible with the help of wires. Various wires are used in a procedure but when and for what is which wire suitable? This article provides an overview of the commonly used wires in a TAVI. In addition to the detailed presentation of some commonly used standard wires and specially developed TAVI wires, this text also contains useful tips from specialists for the everyday routine and beyond.
This is a preview of subscription content, log in to check access.
Access options
Buy single article
Instant unlimited access to the full article PDF.
US$ 39.95
Price includes VAT for USA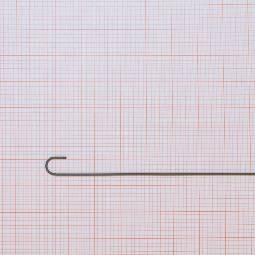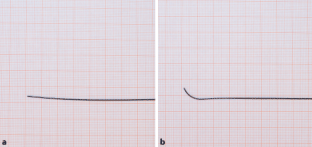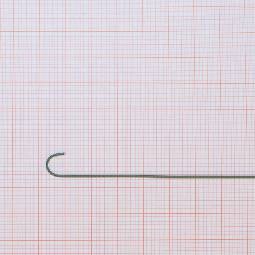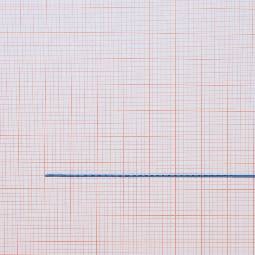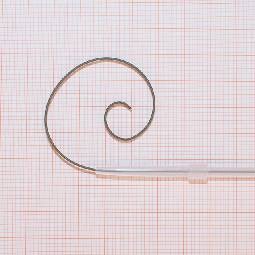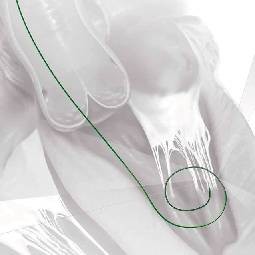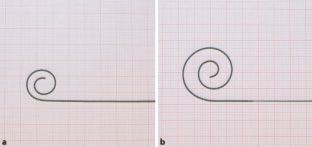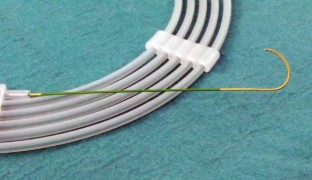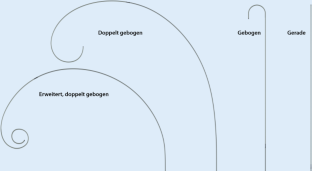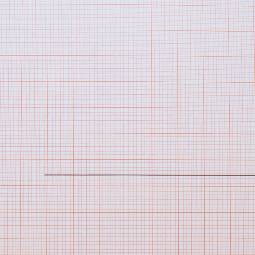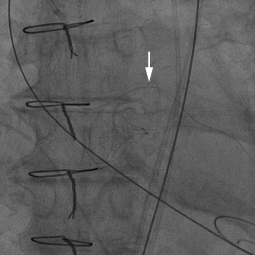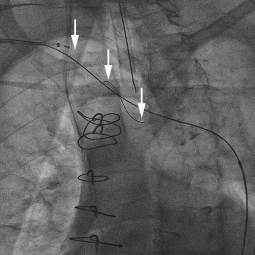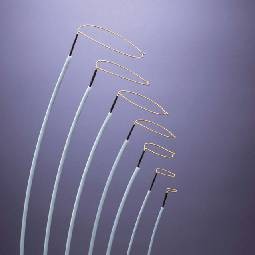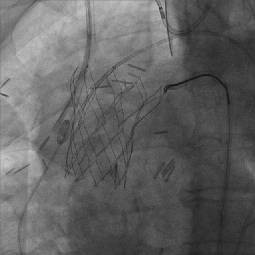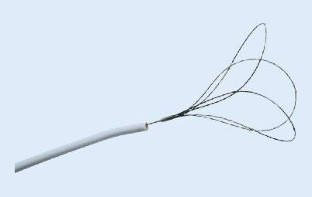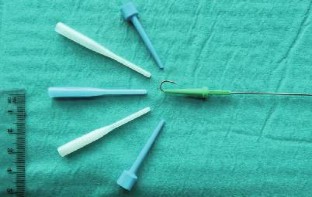 Literatur
1.

Harrison GJ, How TV, Vallabhaneni SR, Brennan JA, Fisher RK, Naik JB et al (2011) Guidewire stiffness: what's in a name? J Endovasc Ther 18:797–801

2.

Roy DA, Laborde JC, Sharma R, Jahangiri M, Brecker SJ (2013) First-in-man assessment of a dedicated guidewire for transcatheter aortic valve implantation. EuroIntervention 8:1019–1025

3.

Conzelmann LO, Mehlhorn U, Schmitt C, Schymik G (2017) Coronary obstruction after valve-in-valve transcatheter aortic valve implantation: salvage with stent in the left main stem. Eur J Cardiothorac Surg 51:396
Danksagung
Die Autoren danken Herrn Manuel Laufer, Fa. Martes New Media, Karlsruhe, für die Erstellung und Bearbeitung einiger Abbildungen und sämtlicher Videos.
Ethics declarations
Interessenkonflikt
G. Schymik gibt an, dass er an der Entwicklung der INNOWI®-Drähte beteiligt war und Proctor für die Fa. Edwards Lifesciences ist. A. Würth ist Proctor für die Fa. Symetis Boston Scientific. L. Conzelmann gibt an, dass kein Interessenkonflikt besteht.
Dieser Beitrag beinhaltet keine von den Autoren durchgeführten Studien an Menschen oder Tieren.
Caption Electronic Supplementary Material
Video 1: Vorstellung von Drähten für eine transfemorale TAVI. (Dauer 2:40 min; 67,4 MB)
Video 2: Retrograde Passage der Aortenklappe mit einem geraden Terumo-Draht (Radiofocus®), Katheterwechsel über einen langen Führungsdraht ("EMERALDTM Guidewire"; Cordis®) und korrekte Positionierung eines steifen SAFARI2™-Drahts im Ventrikel. (Dauer 1:45 min; 43,6 MB)
Video 3: Atraumatische Passage eines gewundenen Gefäßes mithilfe des gebogenen Terumo-Drahts (Radiofocus®). Verwendung eines "Balanced-heavy-weight"(BHW)-Drahts (Hi-Torque Balance heavyweight universal II guide wire; Abbott). (Dauer 1:35 min; 40,3 MB)
Video 4: Drahteinführen bei transapikaler TAVI. (Dauer 1:12 min; 30,2 MB)
Video 5: INNOWI®-Draht im Ventrikel. Retrograde Passage einer implantierten TAVI-Prothese mit einem geraden Terumo-Draht (Radiofocus®). Korrekte Positionierung eines steifen INNOWI®-Drahts im Ventrikel. (Dauer 1:06 min; 27,5 MB)
Video 6: INNOWI SX® für selbstexpandierbare Katheterklappen. (Dauer 0:37 min; 33,8 MB)
Video 7: BHW-Draht (Hi-Torque Balance heavyweight universal II) im linken Hauptstamm [3]. (Dauer 0:54 min; 53,7 MB)
Video 8: Einsatz eines Bergungsdrahts (GooseNeck® Snare): Fixieren einer nach aortal dislozierten Symetis-Prothese zur Implantation einer 2. TAVI-Prothese (SAPIEN S3). (Dauer 1:55 min; 50 MB)
About this article
Cite this article
Conzelmann, L., Würth, A. & Schymik, G. "Wire skills" zur Transkatheter-Aortenklappenimplantation. Z Herz- Thorax- Gefäßchir 32, 434–443 (2018). https://doi.org/10.1007/s00398-018-0220-3
Received:

Revised:

Accepted:

Published:

Issue Date:
Schlüsselwörter
Endovaskuläre Methoden

Interventionell

Konstruktionsmerkmale

Materialwiederverwendung

Biegsamkeit
Keywords
Endovascular procedures

Interventional

Equipment design

Equipment reuse

Pliability