Controlled gel research: the effect of ethanol for delaying the polycondensation of tetraethyl orthosilicate-dimethyldiethoxysilane
Abstract
In this study, the effect of ethanol for delaying the polycondensation of silanol in the co-hydrolysis-condensation of tetraethyl orthosilicate-dimethyldiethoxysilane was first explored and demonstrated by varying the amount of ethanol under low-water content and acid-catalyzed. On the basis of this, the controllability of the sol-gel process is realized, and the calculation formula of the gel formation time is provided. The experiment shows that the storage gel time and the reaction gel time are extended from 75 h to at least 4584 h, or from 20 to 65 h with the increase of ethanol concentration, respectively. And we observed the microscopic process of solution-sol-gel transition by light transmission microscope. The sol-gel process established in this experiment gives a mechanism reference for future research.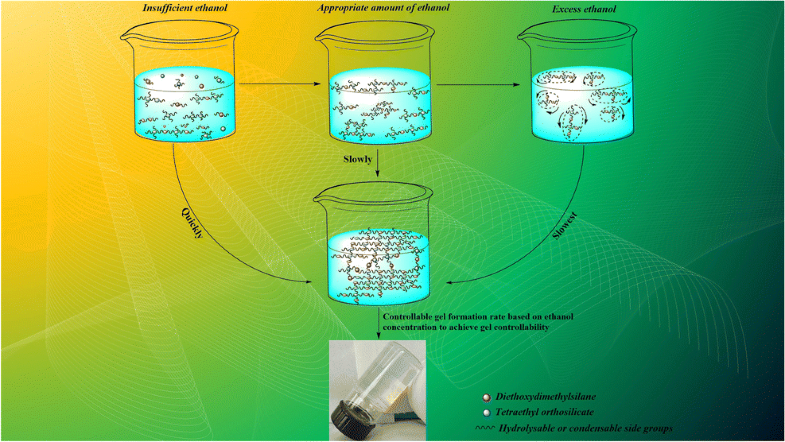 Keywords
Sol-gel process 
Delay 
Polycondensation 
Gel time 
Controllability 
Notes
Acknowledgment
We thank the analytic and testing center of State Key Laboratory of Polymer Materials Engineering for testing assistance.
Compliance with ethical standards
Conflict of interest
The authors declare that they have no conflict of interest.
Copyright information
© Springer-Verlag GmbH Germany, part of Springer Nature 2019