Simultaneous inferior and anterior infarction or severe right ventricular involvement?
Sirs:
In acute myocardial infarction, 12-lead electrocardiogram (ECG) usually allows attribution of the infarct territory to the 'culprit' coronary vessel. In some cases, an altered cardiac anatomy in the left hemithorax or of coronary arteries can hinder this correlation and be misleading to clinicians [1, 2]. We present a case of inferior ST-elevation myocardial infarction with newly diagnosed ST-elevation in anterior leads after PCI of the right coronary artery (RCA).
A 62-year-old man was admitted to our hospital for acute coronary syndrome with persistent angina pectoris for approximately 9 h and possible signs of Q-wave infarction and borderline-significant ST-elevation in preclinical ECG-leads III and aVF (Fig.
1
, 1st column).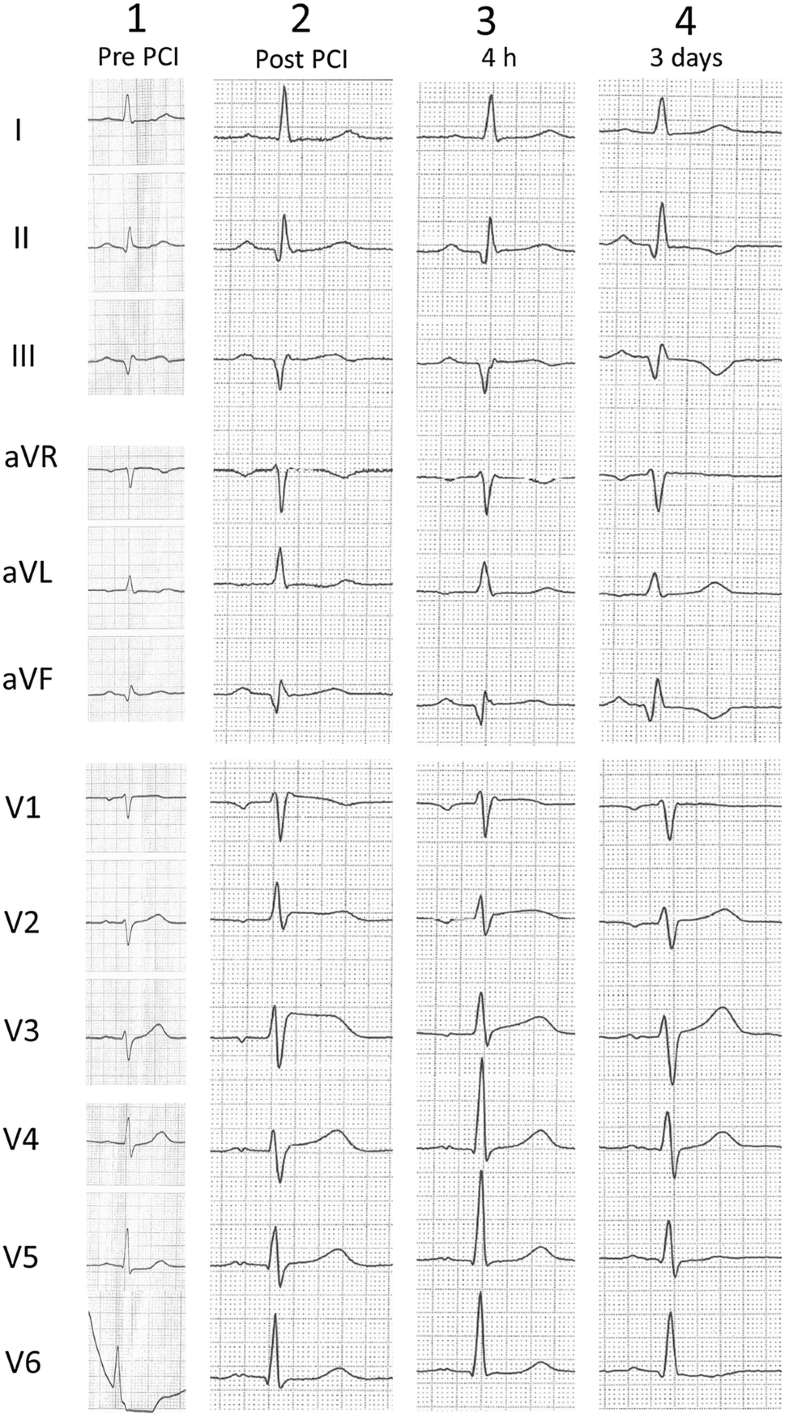 Keywords
Right-heart infarction 
Cardiac magnetic resonance imaging 
ST-elevation myocardial infarction 
Electrocardiogram 
Notes
Funding
No external financial support was received for this case report.
Compliance with ethical standards
Conflict of interest
The authors state that they have no conflict of interest to declare.
Copyright information
© Springer-Verlag GmbH Germany, part of Springer Nature 2019